Top 20 Sikh war heroes in Sikh History
Since the Mughals murdered the 5th Guru, Arjan, the Sikhs have been a militarized nation. Unlike most other cultures, nations, and religions, the Sikhs always come forward to fight wherever oppression exists, whether it is opposing Mughal crimes in the subcontinent, colonial rule, or Nazi atrocities in Europe. This started with the execution of Guru Tegh Bahadur, the 9th Guru, who gave his life to protect another religion, Hinduism, and has proceeded at various levels since then, from the Sikhs who liberated captive Hindu ladies from Persian and Afghan invaders in the 18th century to the 80000+ Sikhs who died defending North America and Western Europe during the two World Wars in the 20th century.
Let's know more about 20 Sikh war heroes in Sikh History:
Maharaja Ranjit Singh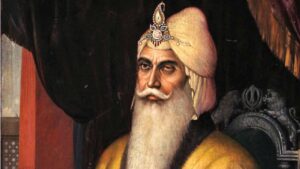 Ranjit Singh was a member of a Northern Indian Sikh clan. Some historians believe he was born into a Jatt Sikh family in Gujranwala, Pakistan, while others believe he was born into a Sansi Sikh family who've been Sukerchakia misleads. Ranjit Singh gained power quickly, from being the head of a single Sikh misl to being the Maharaja (Emperor) of Punjab in just a few years.
After that, he spent the next several years fighting the Afghans and drove them out of Punjab. He also took over Pashtun lands, notably Peshawar (now referred to as Northwest Frontier Province and the Tribal Areas). Peshawari Pashtuns were governed for the first time by Punjabis. He conquered the provinces of Multan (southern Punjab), Peshawar (1818), and Jammu and Kashmir (1819). As a result, Ranjit Singh put a stop to much more than a century of Muslim dominance in Multan. He also conquered the hill republics to the north of Anandpur Sahib, including Kangra, the largest of which.
Sardarni Sada Kaur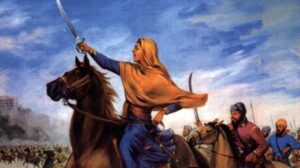 Sada Kaur was a formidable figure in the community. She possessed both vision and comprehension. She then exploited the combined forces of Kanhaiya and Sukerchakia to propel Ranjit Singh ahead. When the residents of Lahore requested Maharaja Ranjit Singh to rescue them from the horrors of the Bhangi misl, they worked together to bring the city under control.
Sada Kaur has been a constant source of direction and material for Ranjit Singh since the beginning. They not only placed Lahore under their authority, but they also took control of other areas. Sada Kaur aided Ranjit Singh in the operations of Chiniot, Kangra, Kasur, Amritsar, and the operations against the Pathans of Attock and Hazara. In 1801, he was given the title of Maharaja.
Akali Phula Singh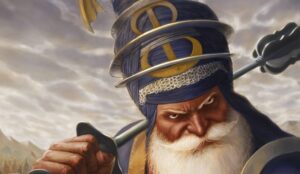 Akali Phula Singh and his Akalis fought in the battles of Peshawar (1818) and Kashmir (1819). Amir Muhammad 'Azim Khan marched from Kabul with a large force intent on conquering Peshawar and punishing the Sikhs in January 1823. A Sikh army led by Prince Kharak Singh advanced quickly north to Naushehra, about halfway between Attock and Peshawar.
Phula Singh was harmed as well, but he transferred to an elephant and continued forward. The Afghan militia made him their major target, and he was shot multiple times. Even though Phula Singh and most of his soldiers were killed, the battle was won, and the Afghans were forced to evacuate Naushehra. On March 14, 1823, Akali Phula Singh died a hero's death.
Sardar Hari Singh Nalua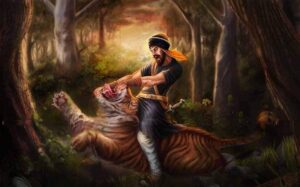 Hari Singh Nalwa, a renowned name and a brilliant Sikh fighter from late medieval history, is among today's most underappreciated Sikh heroes. His commitment to defending the North-Western boundary and leading a successful military expedition into modern-day Afghanistan's most remote territory is unrivaled to this day.
Hari Singh Nalwa was the Commander-in-Chief of the Sikh Khalsa Fauj — the Sikh Empire's Army – under Maharaja Ranjit Singh's command. In the year 1791, he was born into a Sanatani family in the hamlet of Gujranwala in the Majha region of Punjab, to Late Shree Gurdial Singh Jee (father) and Late Srimati Dharm Kaur. His goal to safeguard Hindu-Sikh Samaj and build the Khalsa Empire proceeded unopposed till the day he died in 1837 when he finally went to his heavenly dwelling.
Maharaja Sher Singh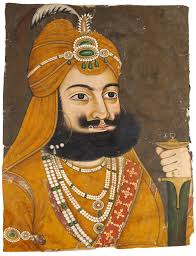 Sher Singh Maharaja Sikh ruler of Punjab from January 1841 to September 1843 was the son of Maharaja Ranjit Singh and Mahitab Kaur, the Maharaja's first wife. He was born on 4 December 1807 to Mahitab Kaur, Maharaja's first wife. Sher Singh matured into a gorgeous young man with a big chest. He was well-liked by the troops because of his soldierly demeanor. He enjoyed hunting and hawking, and in the company of foreigners serving at the Sikh court, he focused on acquiring European interests and hobbies. Maharaja Ranjit Singh bestowed civil and military honors on him in 1820, as well as the right to sit on a chair in the Darbar. Sher Singh participated in several of Maharaja's campaigns for the extension of his empire.
Sardar Sham Singh Attariwala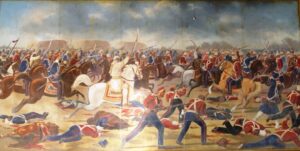 Sham Singh Attariwala was birthed in the 1790s at the home of well-known Sikh farmers in the town of Attari (only a few kilometers from the Indian-Pakistan border in India). He was schooled in Gurmukhi and Persian as a child. When Ranjit Singh was made Maharaja of Punjab, he made himself available to him. Ranjit Singh was made a Jathedar of 5000 horsemen because of his talents and combat abilities. He took part in several campaigns, including the Multan Campaign, the Kashmir Campaign, and the Frontier Province Campaign.
Baba Ram Singh Namdhari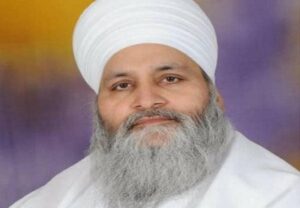 Ram Singh, the leader of the Namdhari or Kuka movement in Punjab, was born in the village of Bhaini Araiari in the Ludhiana area on 3 February 1816.
He entered the Sikh army at the age of 20 and was assigned to Karivar Nau Nihal Singh's regiment under Maharaja Ranjit Singh. The regiment traveled to Peshawar in 1841, where he encountered Baba Balak Singh (1799-1862), a saint who preached a modest way of life by the Gurus' teachings. Ram Singh abandoned his army service and returned to Bhaini after the first Anglo-Sikh war (1845-46). He became a sharecropper, opened a grocery store, and worked as a building contractor in Firozpur for a short time in 1855-56. At the same time, he continued to spread his mentor's message, Baba Balak Singh's. He established the rule of behavior for his followers on Baisakhi Day, 14 April 1857.
Mai Bhago Ji
Bhag Bhari, which means "lucky," was Mai Bhag Kaur's nickname. Bhag Kaur was her name when she was christened. She is known as Mai Bhago in Sikh history. Jabal, a well-known village near Amritsar, is where she was born.
The battle's only Sikh survivor was Mai Bhago. Guru Gobind Singh appointed her as his bodyguard. Her bravery and strength helped to reverse the tide in one of Sikh history's most pivotal and climactic moments. This is a one-of-a-kind occurrence in which one Sikh's important leadership saved the Guru. Who knows how Sikh history would have been written if it hadn't been for the intervention of this one heroic woman, Mai Bhago.
Baba Banda Singh Bahadur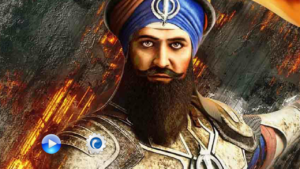 Banda Singh Bahadur was a Sikh military leader who established the Sikh state of Lohgarh in modern-day Haryana. Banda Singh Bahadur gathered an army in Kaithal and marched towards Khanda, as advised by his tutor Guru Gobind Singh. In the 'Battle of Samana' (1709), Banda Bahadur vanquished the Mughal army led by Wazir Khan and resumed his fight against the Mughal Empire. Five Sikhs were also appointed by Guru Gobind Singh to aid Banda. Banda Bahadur was a trained fighter as well as an ascetic who had given up worldly pleasures at the age of 15. He even created a religious house in Nanded, Maharashtra, today.
Baba Deep Singh Ji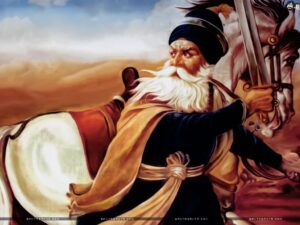 Shaheed Baba Deep Singh Ji is one of Sikh history's most revered martyrs. Baba Deep Singh Ji traveled to Anandpur Sahib with his parents when he was twelve years old to see Guru Gobind Singh Ji, the tenth Sikh guru. On Vaisakhi, at the age of eighteen, he received Amrit (holy water) from Guru Ji. Baba Deep Singh Ji took an oath as an amritdhari Sikh to serve as God's army, to always support the weak and destitute, and to fight for truth and justice. Guru Gobind Singh Ji quickly made Baba Deep Singh Ji one of his most adored Sikhs. Guru Gobind Singh Ji employed Baba Deep Singh Ji for nearly eight years.
Bhai Tara Singh 'Wan'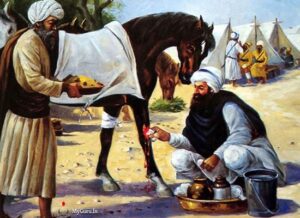 TARA SINGH, BHAI, an eighteenth-century Sikh martyr, was a Buttar Jatt of the hamlet Van, widely known as DallVan due to its proximity to another village named Dall, in Punjab's Amri Garh district. Gurdas Singh's father, Guru Gobind Singh, had received the Khalsa rites and had fought in the battle of Amritsar (6 April 1709), in which Bhai Mani Singh commanded the Sikhs and Har Sahai, a tax officer from Patti, was killed by him (Gurdas Singh). Tara Singh, the eldest of Gurdas Singh's five sons, was born in 1702. He grew up to be a devout Sikh who was skilled in martial arts after receiving the rituals of initiation from Bhai Mani Singh.
Naudh Singh Shukarchakia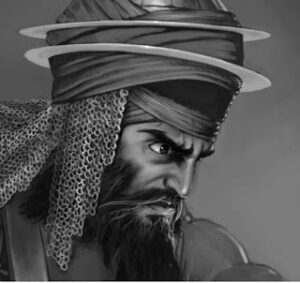 Sardar Budha Singh, a prosperous Jat farmer from the village of Sukarchak in the Majha area of Punjab, was Maharaja Ranjit Singh's first historically known ancestor. Desu was his first name. He was born in the year 1670. 3 He had a quarter-acre of land, three plows, and a well. He had erected a couple of buildings for his family and animals in this area. Sukarchak was given to the location because sugar means little and narrow and chak indicates a small area of land. As a result, Desu became known as Sukarchakia. According to legend, Sukarchak was named after the fact that it was founded on Friday.
Sukha Singh and Mehtab Singh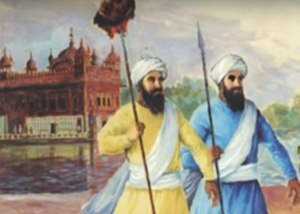 Sukha Singh and Mehtab Singh were the first of a generation of Sikhs who grew up in the aftermath of the destruction of organized Sikh political power in 1716. Sikhs had either left for the dense forests and mountains of Panjab, where they became roving bands of guerilla fighters or had decided to move outside of Panjab to work as soldiers.
Avtar Singh Brahma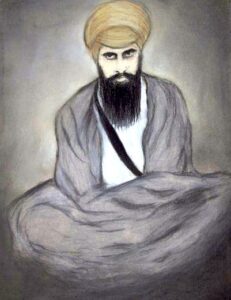 Avtar Singh was born in 1951 and joined the Bidhi Chand Dal of Nihangs in 1966, where he learned the old Nihang order's Shastar Vidhya and Sikh philosophy. His renown began as a result of a bet among the Nihangs. Avtar Singh stated that he could ride two horses at full gallop and spear a target in the ground with a lance after reading about a Frenchman who could do it while standing up. The Nihangs, not believing this was feasible, accepted Avtar Singh's gamble and were amazed when he succeeded.
Bota Singh and Garja Singh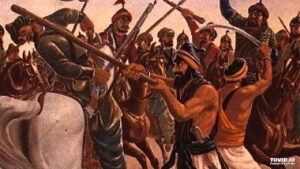 During the Battle of Chamkaur, Gobind Singh, the 10th Sikh Guru, would dispatch pairs of troops to fight the besieging Mughal army. The Sikh notion of the two tigers was born during this battle. After Banda Singh Bahadur's beheading in 1716, Khalsa Sikhs sought refuge in Panjab's forests and hills. According to contemporary Mughal chroniclers, the Khalsa Singhs were almost unknown for a generation, leading many to believe that living Khalsas was a myth.
Baghel Singh Karora Singhia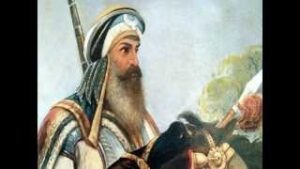 Despite would be the only Sikh to capture Delhi, Baghel Singh Dhaliwal's amazing life is seldom known.
Baghel Singh, who was born in 1730 and came from poor beginnings, joined Sardar Karor Singh of the Karora Singhia Misl during the Sikh Confederacy in the 1750s. Baghel Singh was one of the Sikhs who perished in the Wada Ghallughara (Great Holocaust) of 1764 when Ahmed Shah Abdali conducted a campaign that wiped out two-thirds of the total Sikh population at the time. Baghel Singh fought day and night for weeks to safeguard a slow-moving baggage train of Sikh passengers, while Afghan invaders broke through the Sikh troops' barrier, slaughtered thousands of women, children, and the elderly, and then dispersed. The success of Afghan raids and their Muslim soldiers was even highlighted by Sikh historians.
Deep Kaur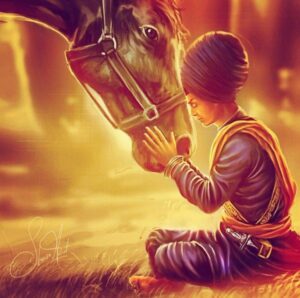 Deep Kaur lived in northern India, and her husband had gone to visit the 10th Guru with a group of Singhs. She left to join her husband and pay her visit to the 10th Guru, but after only a short distance on the boundaries of the village, she came across a detachment of Mughal soldiers.
She tried to hide off the main route at first but was discovered by a group of six soldiers. Several witnesses say the group's leader made sexual approaches toward Deep Kaur before finally forcing himself on her. She drew her dagger and stabbed him in the stomach as he drew her closer to him. She took his sword and began stabbing the other soldiers with it. Two more were killed, but not before mortally wounding the warrior princess.
Binod Singh Nihang Akali Baba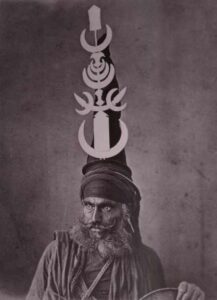 Binod Singh was a descendant of the second Sikh Guru, Angad, and one of Guru Gobind Singh's few army men who accompanied him on his journey south to Nanded in 1708. Binod Singh was one of Banda Bahadur's five councils of advisors dispatched north to foment insurrection in Panjab, and by all accounts was the most senior of those present. In Kahn Singh Nabha's historical work Mahankosh, he is particularly addressed by name. Binod Singh fought in all of Banda Bahadur's wars and led the Khalsa Army's left-wing at the Battle of Sirhind in 1710, where the Khalsa troops beat Wazir Khan and took control of Panjab. Binod Singh was the first Jathedar (chief) of the Nihang Dal, the Guru's army, according to Nihang oral history.
Bhai Gurbaksh Singh
Gurbaksh Singh was one of the first members of the Khalsa to be initiated on its establishment day in 1699. Only that Gurbaksh Singh was trained by Bhai Mani Singh, one of the most distinguished names in Sikh history, is known about his life. Gurbaksh Singh joined the Shaheedan Misl, the Khalsa Army's vanguard, and is said to have fought in most of the key engagements against the Afghans and the Mughals.
Gurbaksh Singh rose to prominence within his Misl after the death of Deep Singh in 1757. For the second time in five years, the Afghan warlord Ahmed Shah Abdali blew up Harimander Sahib, the spiritual center of Sikhi, during the Great Sikh Holocaust of 1762.
Lance Naik Karam Singh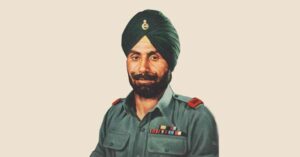 Lance Naik is a professional photographer. Karam Singh is the only Indian to have received the highest honors from both the British and Indian governments. During the Second World War's Burma Campaign, he received the British highest heroism award. He received a promotion and was given the title of Lance Naik. India gained independence from the British on August 15, 1947, and the Army was passed to the Indian government. In January 1948, Pakistan's army started an attack against the then-independent state of Kashmir. Hari Singh, the ruler of Kashmir, joined the Indian union, making Kashmir a part of India and making its defense a responsibility.
The Sikh regiment was sent to Srinagar to defend Kashmir from the enemy's advance. The town of Tithwal, just a few kilometers from Srinagar, was taken by the Sikh Regiment. Throughout the city, defenses against an onslaught were being readied. Outside Tithwal, Lance Naik Karam Singh and his troops were stationed at a single post.
Please follow and like us: