Guru Nanak Ji
Guru Nanak (15 April 1469 – 22 September 1539; Gurmukhi: pronunciation: [gu naank], pronunciation), also known as Baba Nanak ('father Nanak,' was the founder of Sikhism and the first of the ten Sikh Gurus. His birth is commemorated as Guru Nanak Gurpurab on Katak Pooranmashi ('full-moon of Kattak,' which occurs between October and November. Nanak is claimed to have traveled throughout Asia spreading the message of Ik Onkar (, 'one God,' who dwells in all of his creations and is the eternal Truth.
He would establish a distinct spiritual, social, and political platform founded on equality, fraternal love, goodness, and virtue with this notion.
Guru Angad Ji
Guru Angad (31 March 1504 – 29 March 1552;[2] Gurmukhi: pronunciation: [gu gd]) was the second of Sikhism's 10 gurus. After meeting the founder of Sikhism, Guru Nanak, becoming a Sikh, and serving and working with Guru Nanak for many years, Guru Nanak gave Lehna the name Angad ("my limb") and appointed Angad as the second Sikh Guru. Guru Angad oversaw the Sikh religion after Guru Nanak died in 1539. In Sikhism, he is known for adopting and formalizing the Gurmukhi alphabet. He began the process of collating Guru Nanak's songs and contributed 62 or 63 of his own. Instead of his son, he appointed his follower Amar Das as the third Guru of Sikhism.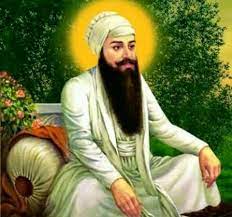 Guru Amar Das Ji
Guru Amar Das (Gurmukhi: pronunciation: [gu m das]; 5 May 1479 – 1 September 1574), also known as Guru Amardas, was the third of the Ten Gurus of Sikhism and became Sikh Guru on March 26, 1552, at the age of 73. Before becoming a Sikh (Shishya from Sanskrit), he was highly moved by his nephew's wife, Bibi Amro, reciting a hymn by Teacher Nanak on a magnificent pilgrimage after being encouraged to seek a guru. Bibi Amro was the daughter of Guru Angad, the Sikhs' second and current Guru. Amar Das persuaded Bibi Amro to introduce him to her father, and in 1539, at the age of sixty, Amar Das met Guru Angad and became a Sikh, committing himself to the Guru. Guru Angad named Amar Das as the third Guru of Sikhism in 1552, just before his death. Guru Amar Das was a significant pioneer in Guru's teachings, introducing a religious organization known as the Manji system by appointing qualified clergy, a system that developed and is still in use today. He penned and collated hymns into a Pothi (book), which aided in the creation of the Adi Granth. Guru Amar Das ruled the Sikhs until the age of 95 and named his son-in-law Bhai Jetha, subsequently known as Guru Ram Das, as his successor.
Guru Ram Das Ji
Guru Ram Das (Gurmukhi: pronunciation: [gu am das]; 24 September 1534 – 1 September 1581) was the fourth of Sikhism's ten Gurus. He was born into a Lahore-based family. Jetha was his birth name, and he was orphaned at the age of seven; he grew up in a village with his maternal grandmother. Bhai Jetha and his grandmother moved to Goindval when he was 12 years old, where they met Guru Amar Das. Following that, the youngster adopted Guru Amar Das as his guru and served him. Guru Amar Das' daughter married Bhai Jetha, and he so became a member of Guru Amar Das' family.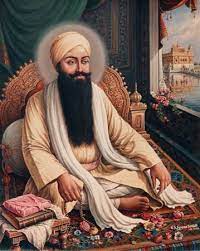 As with the first two Gurus of Sikhism, Guru Amar Das selected Bhai Jetha over his sons. Guru Ram Das was appointed as the fourth Guru of Sikhism in 1574 and remained as such till he gave up his body to transcend the corporeal realm in 1581. Facing animosity from Guru Amar Das' sons, he relocated his formal headquarters to areas known as Guru-ka-Chak by Guru Amar Das. The newly established town was named Ramdaspur, but it would subsequently evolve and be renamed Amritsar, the holy city of Sikhism. In the Sikh tradition, he is also remembered for expanding the manji structure for clerical appointments and donation collections to theologically and economically support the Sikh movement. He chose his son as his successor, and unlike the previous four Sikh Gurus, who were not connected by blood, the fifth through tenth Sikh Gurus were.
Guru Arjan Ji
Guru Arjan (Gurmukhi: pronunciation: [gu dn]; 15 April 1563 – 30 May 1606) was the first of two Sikh Gurus to be martyred, and the fifth of 10 total Sikh Gurus. He created the Adi Granth, the first official edition of the Sikh text, which was later extended into the Guru Granth Sahib. He was the youngest son of Bhai Jetha, who subsequently became Guru Ram Das, and Mata Bhani, the daughter of Guru Amar Das, and was born in Goindval, Punjab. After the fourth Sikh Guru founded Amritsar and built a Sarovar, he completed the construction of Darbar Sahib. Guru Arjan gathered the hymns of earlier Gurus and other saints into the first edition of the Adi Granth.
Guru Hargobind Ji
Guru Hargobind (Gurmukhi: pronunciation: [gu gobnd]l 19 June 1595 – 28 February 1644), known as the sixth Guru, was the sixth of ten Gurus of the Sikh religion. After the execution of his father, Guru Arjan, by the Mughal emperor Jahangir, he became Guru at the age of eleven. Guru Hargobind instituted militarization in Sikhism, most likely in response to his father's execution and to defend the Sikh community. He represented it by wearing two swords, which represented the dual concept of Mr and pr (temporal power and spiritual authority). Guru Hargobind built the Akal Takht in front of the Harmandir Sahib in Amritsar (the throne of the timeless one).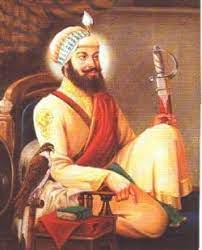 Guru Har Rai Ji
Guru Har Rai (Gurmukhi: pronunciation: [gu a]; 16 January 1630 – 6 October 1661) was a Hindu Guru. Known as the Seventh Nanak, he was the seventh of the Sikh religion's ten Gurus. After the death of his grandpa, the sixth Sikh leader Guru Hargobind, on 3 March 1644, he became the Sikh leader at the age of 14. He led the Sikhs for around seventeen years, till his death at the age of 31. Guru Har Rai is renowned for preserving the sixth Sikh Guru's enormous army of Sikh troops while avoiding armed combat. He backed the moderate Sufi-influenced Dara Shikoh against the conservative Dara Shikoh. Sunni impacted Aurangzeb as the two brothers fought for control of the Mughal Empire.
Guru Har Krishan Ji
Guru Har Krishan (Gurmukhi, pronunciation: [ru h kn]; July 7, 1656 – March 30, 1664[1]) was the eighth of the ten Sikh Gurus. On 7 October 1661, at the age of five, he became the youngest Guru in Sikhism, succeeding his father, Guru Har Rai. In 1664, he suffered smallpox and died before reaching his seventh birthday. He is reported to have died as a result of contracting smallpox while successfully treating his people. He is also known as Bal Guru (Child Guru) and is occasionally written Hari Krishan Sahib in Sikh literature. In Sikh history, he is noted for stating "Baba Bakale" before he died, which Sikhs understood as naming his grandfather Guru Tegh Bahadur as the future heir. Guru Har Krishan was the Guru with the shortest reign.
Guru Tegh Bahadur Ji
Guru Tegh Bahadur (Punjabi: (Gurmukhi); Punjabi pronunciation: [gu te bad]; 1 April 1621 – 11 November 1675) was a Sikh Guru. Was the ninth of ten Sikh Gurus who founded the Sikh religion and the Sikh leader from 1665 till his execution in 1675. He was the youngest son of Guru Hargobind, the sixth Sikh guru, and was born in Amritsar, Punjab, India in 1621. He was a renowned spiritual scholar and poet whose 115 poems are included in Sri Guru Granth Sahib, Sikhism's fundamental book. He was considered a principled and fierce warrior.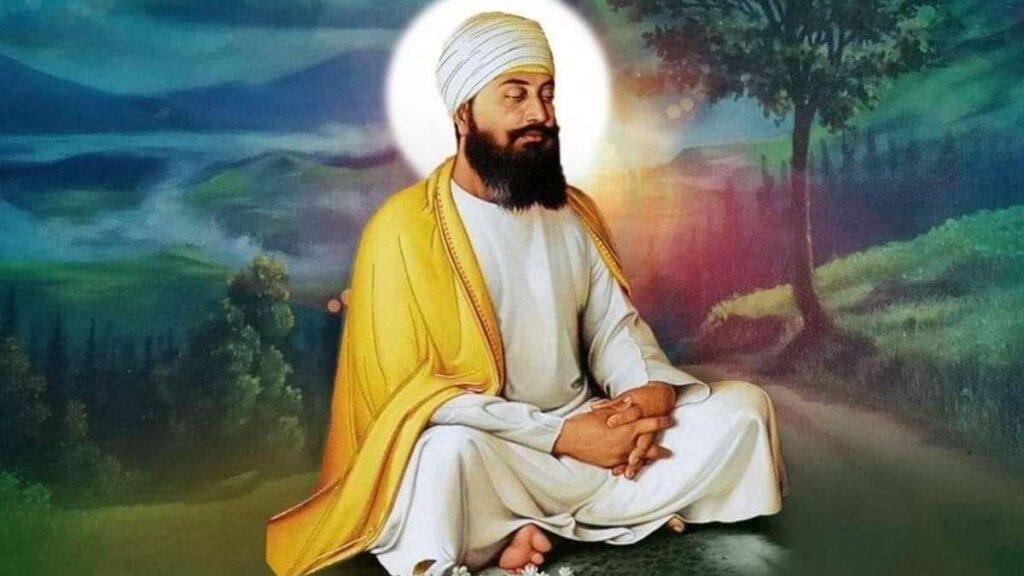 Aurangzeb, the sixth Mughal emperor, had Guru Tegh Bahadur killed in Delhi, India.
Guru Gobind Singh Ji
Guru Gobind Singh (22 December 1666 – 7 October 1708; Punjabi pronunciation: [gu Gobind sg]), Gobind Das or Gobind Rai was born the tenth Sikh Guru, a spiritual guru, fighter, poet, and philosopher. When his father, Guru Tegh Bahadur, was executed by Aurangzeb, at the age of nine, Guru Gobind Singh was formally installed as the Sikhs' leader, becoming the tenth and final human Sikh Guru. During his lifetime, two of his biological sons were killed in combat and two were executed by the Mughal administrator Wazir Khan.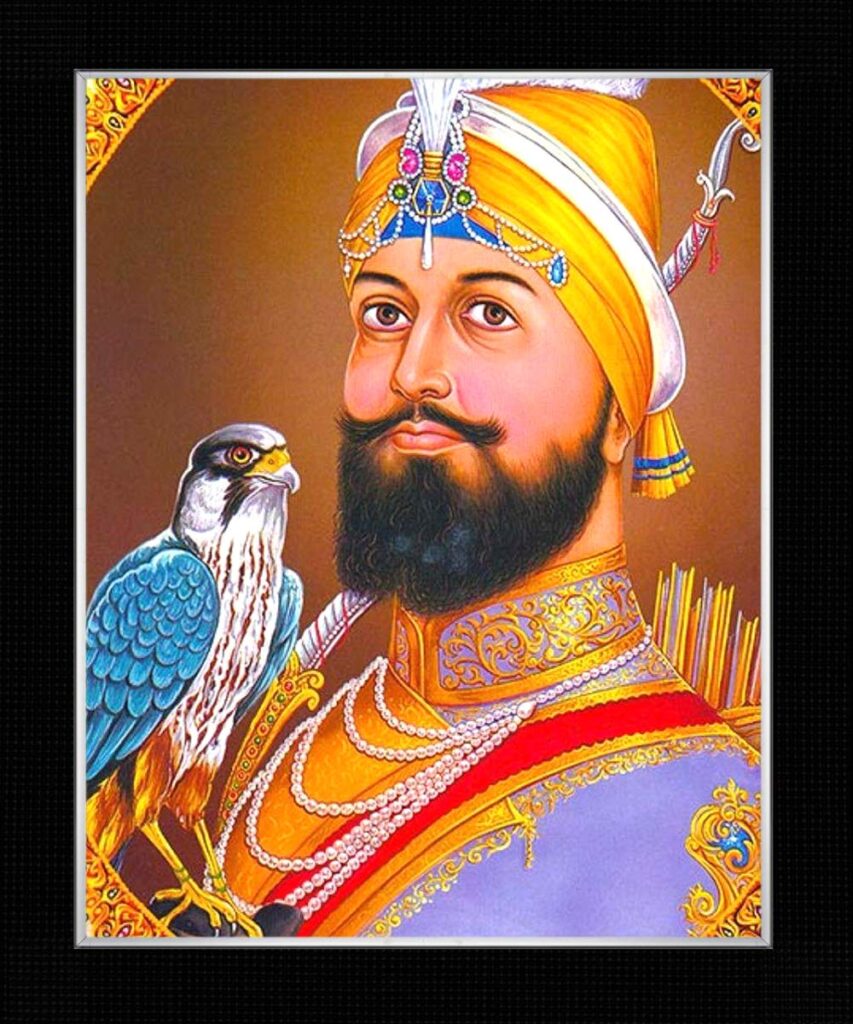 Among his noteworthy contributions to Sikhism are the establishment of the Khalsa warrior community in 1699 and the introduction of the Five Ks, the five articles of faith that Khalsa Sikhs wear at all times.
Please follow and like us: