In Sikh society, the naming of children is a family affair in which religion plays a vital role. The newborn baby is named during the official launch of the baby in the Sikh Holy Book, Gugu Granth Sahib.
How are the names of Sikh children chosen?
Many Sikh names are derived from Gugu Granth Sahib. A verse of a hymn by the Guru Grant Sahib also known as Hukam is chosen and the first letter of that verse determines the first letter of the child's name. Sometimes a letter opens at random and the first letter on the page is used as the first letter of the word.
Sikhs have a first name, a middle name, and a surname. Surnames do not usually define gender. Take, for example, Gurpreet, a common Sikh name for a boy or a girl. Harpreet, Kulvinder, Raminder, and Supreet are just a few of the more common non-gender names. Sikh original words usually have suffixes such as -inder, -Preet, -want, -pal, or -deep.
To distinguish between the sexes, 'Kaur' or 'Singh' is used as a surname. All women will have their first name followed by 'Kaur' and men will have 'Singh' after their first names. That is why most Sikhs have the same surname. If the family has a surname that has been passed down from generation to generation, 'Kaur' and 'Singh' become intertwined.
What do the names of the Sikh children mean?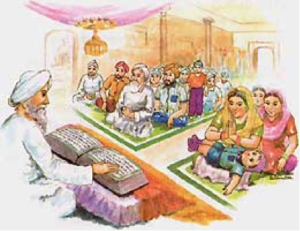 Some words have no real meaning, while others have no meaning or devotion to God. You may come across Sikhs whose names mean 'eternal', 'eternal' or 'loving the Holy Word'.
'Kaur' literally means 'princess' and 'Singh' means 'lion'. These names were given to the Sikhs at the end of the 17th century by their tenth Guru. In Hinduism, a class of people is known by their last name. Using the same surname for all based on gender was intended to eliminate any class discrimination. Many Sikhs, however, prefer to retain their surnames and retain 'Kaur' and 'Singh' as ​​intermediate names. Women are given 'Kaur' as a surname to show their equality with men. In this way, their surname is different from that of their father or husband so they seem to be independent of the men in the family.
Sikh naming event
The Sikh naming ceremony takes place in Gurudwara or at home, usually when the baby is 6 weeks old. Family and close friends are often invited to sing new songs of thanksgiving and thank God for His blessings.
Then the first letter of the child's name is selected from Guru Grant Sahib. The name may be chosen immediately or the child's family may choose to take a few days to find the name that begins with that letter. When a child is named, a name followed by 'Singh' or 'Kaur', is announced in the circle.
The event concludes with a prasad being distributed to all attendees.
Prayer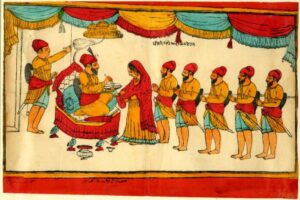 Sikhs are expected to always remember God's name. Therefore, worship is part of their daily routine. They pray at home by saying and hearing prayers and meditating on God's name.
Most Sikhs do not have a copy of Gugu Granth Sahib in their home. However, many Sikhs have a copy of Dasam Granth, a compilation of poems by Guru Gobind Singh. They may also have a copy of Japji Sahib, a collection of prayers from Guru Granth Sahib. Many Sikhs also have a prayer book known as Gutka.
A person who calls himself the Sikh of the True Guru will get up in the morning and meditate on the Name of God. Bathe daily in the ambrosial pool and follow Guru's instructions, sing Har, Har. All sins, evil deeds, and negativity will be erased. Then, at sunrise, he will sing Gurbani or sitting or standing, he should meditate on the name of the Lord. The one who meditates on my Lord, Har, Har, with every breath and every piece of food – that GurSikh becomes a pleasure to Guru's mind. (Guru Granth Sahib 305)
The prayer of Ardas
The prayer of Ardas is a prayer of intercession. It is spoken of by a person who takes the lead in worship, and the Sangat also says 'Waheguru' to show their faith and ask for his support.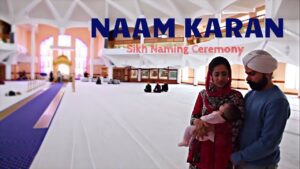 There is One Person, all victories belong to the Wonderful Heritage, May divine power help us. The Tenth Order of the Guru of Higher Power. The light of the Ten Gurus shines on Guru Granth Sahib, think of its awesome name, consider its sacred vision, And proclaim; Waheguru, Wonderful Guru!
The prayer of Ardas
Akhand Path
Akhand Path is a continuous study of Guru Granth Sahib from beginning to end. This reading is completed over 48 hours by most people and continues day and night until all 1,430 pages of scripture have been read.
Please follow and like us: