10 Brave Sikh Women In History: You Should Know About
Women had an important role in Sikh history, whether it was during the time of the Sikh Gurus, the period when Sikhs conquered the Mughals, the Anglo-Sikh wars, resistance against the British, India's independence, or the struggle for justice in the late twentieth century.
The ultimate Sikh ideal of the warrior-saint is embodied by Sikh women. Half of them are early history legends — women we will never fully understand but whose acts as the first female warrior-saints pique our interest. The other half are modern-day heroines who represent hundreds of Sikh women who are forging their own pathways as warrior-saints of our day.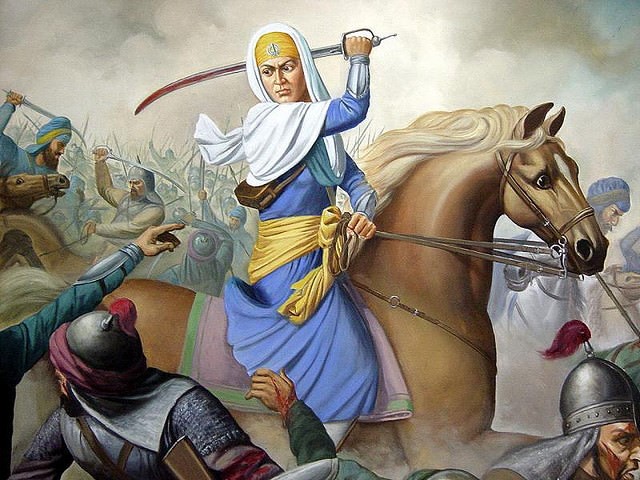 1. Mata Khivi (1506-1582)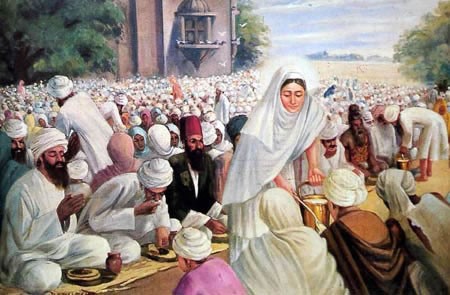 Guru Angad Dev Ji's second wife, Mata Khivi, was the second Sikh Guru. They were introduced to Sikhism by separate people about the same time. And once Guru Ji was given the Guruship, she was instrumental in disseminating Sikhism's teachings to women. Aside from that, she ventured outside the confines of her home to disseminate and monitor Guru Nanak Dev Ji's langar tradition.
She presided over langar, a free and open kitchen that served food to affluent and poor of all castes, beliefs, and origins, when her husband Angad became the second Sikh Guru. Every Sikh gurdwara throughout the world now provides langar to the community and is open to everyone. Both Sikhs and non-Sikhs are welcome.
She used to cook with the utmost care, as if she were a loving mother. As a result, the langar became known as 'Mata Khivi Ji da Langar' as a tool for 'Sewa' (service). She is also the only woman to be mentioned in the Guru Granth Sahib Ji.
2. Bibi Nanaki (1464-1518)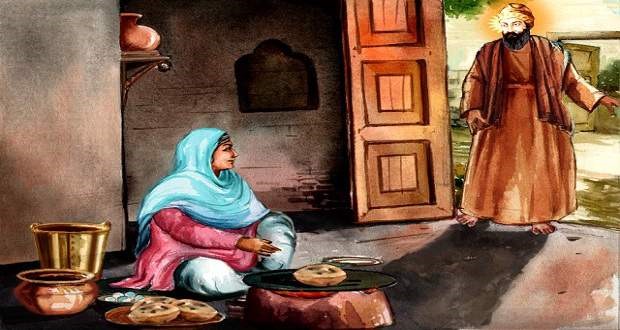 Mata Nanaki, who was born in Chahal village (now Pakistan) in Punjab, adored and nurtured her little brother Nanak. Nanak had a supernatural vision as a young man in 1469, and as a result, he became the first Guru or "teacher" of the Sikh faith. Nanaki, who is known as the First Sikh, literally means "disciple" or "seeker of knowledge," was the first to follow him.
Nanaki was completely supportive of Nanak's desire to live a spiritual life. She nurtured her brother's disciple, the minstrel Bhai Mardana, and donated the rebab, a stringed instrument, to both Mardana and Nanak. She encouraged Nanak and Mardana to use music to convey their devotions and to share their message with others seeking truth.
Nanaki stayed firm in her faith after Nanak disappeared for three days into the River Beas, and when he emerged, she was instrumental in proclaiming him Guru.
3. Mata Gujri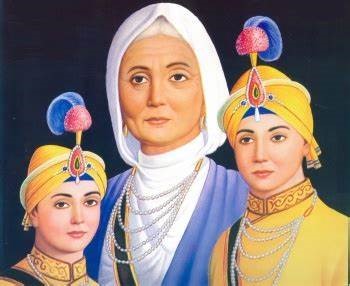 On February 4, 1633, Gujri married (Guru) Tegh Bahadur. Bride Gujri was praised by all. "Like bridegroom, like bride," Gurbilas Chhevi patshsahi records. "In every manner, Gujri is made worthy of Tegh Bahadur by fate."
Mata Gujri ji was imprisoned on top of a tower that was open on all sides in the freezing month of December without any warm clothing. Mata Gujri ji died on the same day as her grandchildren. "Why isn't woman equal to man as she is the one who gives birth to rulers and guards of Dharma?" Guru Nanak Sahib ji had undoubtedly said.
Mata Gujri ji played such a significant part in Sikhism through the raising of her grandchildren that we, as Sikhs, owe our own existence to her. Six and nine-year-olds did not stray from their Dharma and achieved martyrdom as a result of her teachings.
A shrine called Gurdwara Mata Gujri may be found in Fatehgarh Sahib, near Sirhind (Thanda Burj). Mata Gujri spent the last four days of her life here. Gurdwara Joti Sarup, about a kilometre to the southeast, marks the cremation place. A modest white marble domed pavilion dedicated to Mata Gujri is located on the ground floor.
4. Mai Bhago
In the early 18th century, Mai Bhago, also known as Mata Bhag Kaur, was a Sikh woman who fought against the Mughal Empire.
Mai Bhago was born in the Punjabi village of Jhabal Kalan, where she was educated in Sikh customs as well as horseback riding and martial arts. She was a young woman at a time when the Mughal Empire's oppression of Sikhs was at its peak.
The Guru had escaped the siege of Anandpur and was retreating with his army at this time. Mai Bhago's little force assisted in covering the Guru's withdrawal at the Battle of Muktsar on December 29, 1705. She set up camp at the Khidrana reservoir, erecting multiple empty tents and clothes lines to make it appear as if a bigger force was encamped, knowing that the following Mughals would require water.
When the Mughal army came to attack the empty tents, Mai Bhago's force ambushed them and, despite being outmanned, managed to push the Mughals back after a fierce battle. Despite being successful, Mai Bhago was the battle's solitary Sikh survivor. Mai Bhago joined the Guru's army after the battle and became his bodyguard. She retired to Jinvara after the Guru's death in 1708, where she lived to a ripe old age. She is now regarded as a Sikh heroine whose acts ensured the survival of her faith.
5. Mata Sundari (circa 1660s-1747)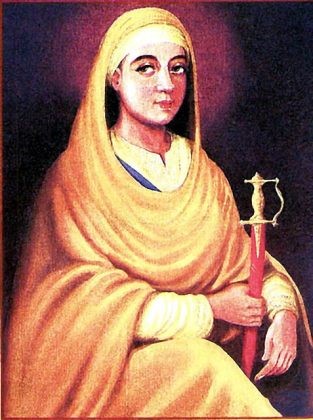 Mata Sundari, Guru Gobind Singh's wife, was born in the 1660s. After her husband, the last surviving Guru, died, she was left to manage the Sikh religion on her own. Sikhism is reported to have been able to survive and grow for 40 years during her reign.
She also collected her late husband's works for publication and ensured that all Gurudwaras were properly managed. She signed her own seal and gave commands to the Khalsa army, which was attempting to reclaim authority following Guru Gobind Singh's death.
Sikh soldiers had also split into two factions, and Mata Sundari was successful in bringing them together with the support of Bhai Mani Singh and her own strategic and spiritual understanding.
Unfortunately, most mainstream Sikh history fails to recognise Mata Sundari as a leader, instead focusing on her position as a mother to her brave boys.
6. Maharani Jind Kaur(1817-1863)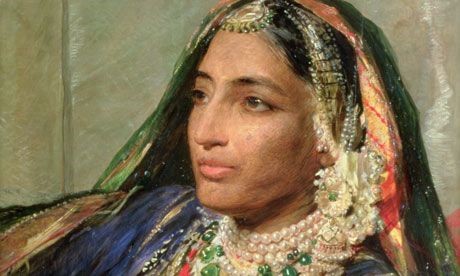 She was a rebel from the time she was a child and remained so until she died. Maharani Jind Kaur was the wife of the Sikh Empire's famed Maharaja Ranjit Singh, who once controlled all of Punjab. She was also the eldest of his three wives. Duleep Singh, her five-year-old son, ascended to the throne after his father's death. Jind Kaur alias Rani Jindan was deemed too rebellious by the British.
She ruled Punjab on her husband's behalf and believed in the Sikhs' and India's power against the Western rulers. She couldn't keep the empire for long, however, since the Sikhs lost the Anglo-Sikh wars, and she was deported to Nepal, separated from her son Duleep Singh.
She was born in Gujranwala, Pakistan, to a family that was in charge of the royal kennels. Duleep Singh was allowed to meet his mother in ancient Calcutta in January 1861 and brought her back to England with him, where she resided until her death on August 1, 1863, at the age of 46, in Kensington, London.
She was regarded as a courageous Maharani who led India's resistance to British domination in two wars. Even now, she is regarded as a role model for Indian women.
7. Sophia Duleep Kaur Singh (1876-1948)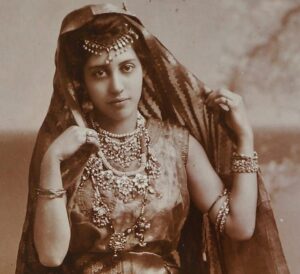 Maharaja Ranjit Singh, the last King of Punjab, and Rani Jind Kaur had a granddaughter, Princess Sophia Duleep Kaur Singh. She was also Queen Victoria's goddaughter. She became a political extremist in England and joined the suffragette movement to grant women the right to vote. She wore a yellow and green badge with the slogan "Votes for Women" on it.
She refused to pay taxes and joined Women's Tax Resistance as a result of this effort. She was also the Suffragette Fellowship's Committee President. She had run-ins with the cops on several occasions. Her image can be found on the posthumous Royal Mail stamp set "Votes for Women."
8. Inderjit Kaur
Inderjit Kaur, a Renaissance woman who has lived for nine decades, has a long list of accomplishments. During the partition, the lady with the friendly demeanour rehabilitated over 400 refugee households. She also established Mata Sahib Kaur Dal School in Patiala for refugee children. By serving as Vice-Chancellor of Punjabi University Patiala, she became the first female Vice-Chancellor of North India.
When asked if she was a feminist, this well-educated woman replied, "Not the bra-burning sort." She has spoken on behalf of the country at a number of international conventions. At the International Conference of the Executive Heads of Universities in Boston, Massachusetts, she was one of three woman university presidents from around the world.
A number of Sikh women have led remarkable lives. Their legacy motivates future generations to live better lives. They continue to make significant contributions to the globe, just as their forefathers did.
9. THE GREAT POET: AMRITA PRITAM (1919 – 2005)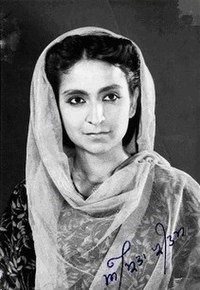 In the twentieth century, she was the subcontinent's most prominent poet. She is the first well-known female Punjabi poet, novelist, and essayist, adored on both sides of the India-Pakistan border. Amrita Pritam published almost 100 novels during the course of her six-decade career.
She received numerous major prizes, including the 'Sahitya Akademi,' 'Bharatiya Jnanpith,' and 'Padma Vibhushan.' 'Pinjar,' one of her most well-known novels, was adapted into a film of the same name. She also wrote an autobiography in which she demonstrated her audacity by writing about her personal life, which many people, especially in today's Indie world, would consider "controversial."
10. Mata Sahib Kaur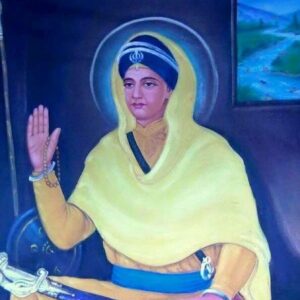 During the Khalsa Initiation on Vaisakhi 1699, Guru Gobind Singh Ji's wife played a crucial part. She sweetened the Amrit that Guru Gobind Singh Ji had prepared for the Panj Payare. The Khalsa's spiritual mother is Mata Sahib Kaur.
Guruji was accompanied by Mata Sahib Kaur Ji throughout his life, including during conflicts, and she served him in every manner possible. During the siege of Fort Keshgarh, Mata Sahib Kaur Ji and Mata Sundar Kaur Ji were brought to safety to Sri Damdama Sahib, after being separated from the holy family of Guruji during the fight of Anandpur Sahib.
Mata Sahib Kaur Ji renounced her body and left for her heavenly abode in 1747, at the age of 66. Gurdwara Bala Sahib Ji is where Mata Ji was cremated.
Navigate to this page for more details about this new blog.
Please follow and like us: