Sardar Sohi is a well-known Punjabi performer. Sohi was birthed on November 20, 1949, in Tibba, Sangrur District, Punjab, India. He studied at the Punjabi University in Patiala to start a career in acting. Instead of wasting valuable time studying, one amongst his buddies urged him to try acting in real life. As a result, he enrolled in the theatre and began his performing career.
In 1986, he had his silver debut appearance with the Punjabi movie Long Da Lashkara, which was approximately 30 years ago. Following that, he featured in a number of other Punjabi movies, including Goreyan Nu Daffa Karo, Jatt James Bond, Naagho, Judge Singh LLB, Carry on Jatta, and Dulla Bhatti.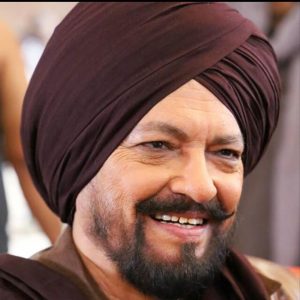 His breakout performance was in the 2015 Punjabi film Angrej, wherein he portrayed the father of female lead Aditi Sharma. He also had a minor cameo in the widely praised Hindi movie The Legend of Bhagat Singh in 2002.
It's been a decade since Sardar sohi is ruling entertainment industry especially Pollywood you can spot him in almost all the Punjabi movies. He is that famous and loved by audience Punjabi movies seems incomplete without him being casted in them. His personality is amazing people adore him be it on screen off screen. There are so many new age artists who consider Sardar sohi as their inspiration.
More about Sardar Sohi
Paramjit Singh Sohi is Sardar Sohi's actual name. His surname is Sohi. He's also wearing a turban. That is why his admirer refers to him as Sardar. As a result, Paramjit has become known as Sardar Sohi. In an interview, Sardar Sohi stated that he adored acting and his profession. As a result, he never felt lonely. Since he is content as a single man.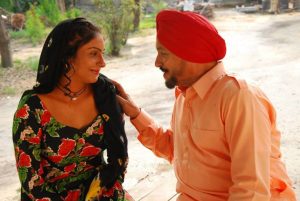 He also mentioned that his older sibling is married with children. As a result, Sardar Sohi adored his nephews and nieces. He was devoted to him. As a result, he has never felt single.
He also stated that he will dedicate the rest of his life as an artist and would never marry. Since he does not want anything to get in the way of his profession. That is why he chose not to marry.
Savroop Kaur is his mother's name, and Shiv Dev is his father's. Since his boyhood, both parents have been quite supportive of him and have always encouraged him to give his all in whatever endeavour he pursued.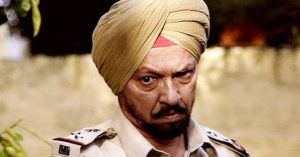 Sardar Sohi has wanted to be an actor since he was a child. As a result, he was usually involved in cultural events during his school days. Furthermore, he showed some interest in his academics. As he aspired to be a well-known actor. He, on the other hand, never failed a school. His father, on either hand, wished for him to become a good doctor. Sohi, on the other hand, was uninterested in the doctor line. As a result, he never stopped acting.
Education/Career
Sardar Sohi was accepted into Mustuana sahib, Sangrur, Punjab, India, after finishing his studies. He began his B.Sc degree here. However, due to unforeseen circumstances, he had to miss one year of his B.Sc. programme. As a result, he dropped out of the B.Sc programme. After that, he travelled to Amritsar and enrolled at Khalsa College Amritsar. He enrolled in a B.Sc agriculture programme here.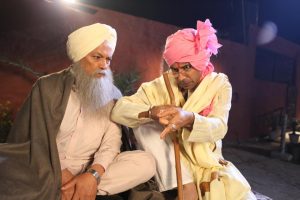 He got dissatisfied after finishing the first year and abandoned his studies. He then proceeded to Bombay to study acting. However, he was let down. In 1970, he returned to Punjab. Afterwards, he decided to join Harpal Tiwana's theatre troupe. So he performed in the theatre with Harpal Tiwana from 1975 to 1985.
Sardar Sohi also released his debut film, 'Long Da Lishkara,' in 1983. Fortunately, this picture was a smash hit, breaking all box office records. He collaborated on this film with Om Puri, Nirmal Rishi, and Raj Babbar. He also worked on a number of Hindi films and serials.
Sardar Sohi is a very talented dialogue writer in addition to being a wonderful performer. You should know that the dialogue in the film 'Baaghi' was written by Sardar Sohi. In addition, this film won the award for best film. Furthermore, everyone enjoyed this film tremendously. Aside from that, everyone enjoyed the movie's dialogue.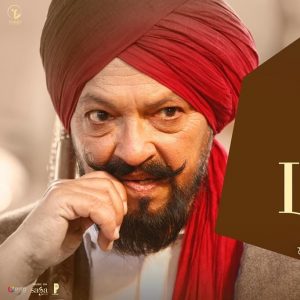 There's numerous awards won by Sardar sohi that too not just in Pollywood but in Bollywood too. He indeed is a legend in Entertainment media industry. Best part about him is that he is a versatile actor be it a comedy role or intense he will get into the skin of the role to be portrayed.
He is also active on social media networking sites like instagram and keep posting to either stay in touch with fans and mostly to encourage them for instance to get vaccinated or to support the right things.
Real Name
Paramjeet Singh
Name
Sardar Sohi
Date of Birth
20, November
Birth Place
Village Tibba, Sangrur, Punjab, India
Height
5'6"ft
Weight
60kg
Family
Father – Shiv Dev
Mother – Savroop Kaur
Marital Status
Married
School
Not Known
College
Mustuana Sahib and Khalsa College Amritsar, Punjab, India
Qualification
Under Graduate
Profession
Actor, Comedian, Dialogue Writer
Debut
Long Da Lishkara (1986)
Net Worth
N/A
Please follow and like us: