Sharry Mann is a musician and songwriter from Punjab. He was birthed in Mohali on September 12, 1982, to Sardar Balbir Singh and Sardarni Harmel Kaur. He has two siblings brother and sister. In a modest marriage ceremony, he got wedded. Very closest friends and relatives ones have been invited to his marriage ceremony. The marriage was a Sikh marriage in the conventional sense. His wife's name is not known as he prefers keeping away his personal life. He is a resident of V.P.O. Ghal Khurd (Nehran), Firozepur Distt.
Many singers have come and gone in the Punjabi music biz recently, but 'SHARRY MANN' is someone that is willing to stake his claim and is here to remain. It's already been a decade since Sharry is ruling in Punjabi music industry and his craze is still the same.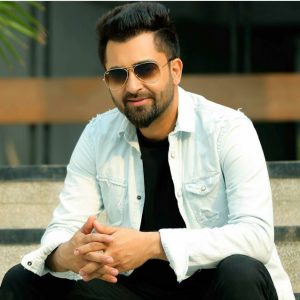 Sharry Mann, who has quickly established himself as among the most well-known figures in Punjabi music, took the web and Youtube to greater levels in 2010. Sharry rose to prominence after one of his songs, 'Kudiyan Te Bussan,' was leaked on the internet and received a lot of attention.
He began his singing career in 2011 with the album "Yaar Anmulle." The album's tracks have all received a lot of attention.
Even to this day, many enjoy listening to the entire record. People enjoy dancing to Sharry Mann's music when they are happy. He's also recorded a number of additional albums, including Meri Bebe and many others. He also have engaged as an actor in addition to his music industry. He debuted in the acting world with the movie Oye Hoye Pyaar Ho Gyaa.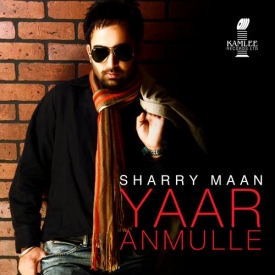 Early Life Of Sharry Maan
Sharry Mann attended the Sri Guru Gobind Singh Sr. Sec. School in Sector 35, Chandigarh, where he did his education. He studied civil engineering at Rode Lande University in Moga, Punjab.
He often used to imitate Gurdas Mann as well as other Punjabi vocalists in college, and after hearing him, one amongst his instructors suggested him to consider singing as a vocation. Sharry was a mediocre student in high school at first, but he was a member of his institution's cricket squad.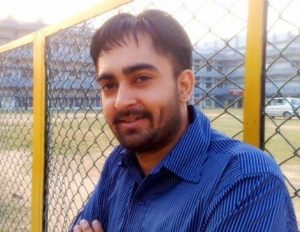 Sharry pulled out of Rode College in Moga and returned to Mohali before finishing his engineering course to pursue a career in the music profession. His working title came to limelight after one of his tunes, titled "Kudiyan Te Bussan," was leaked on the internet and received considerable attention.
Sharry Maan's most famous song was "Yaar Anmulle," which was released in 2010 and broke all prior milestones for a Punjabi vocalist. Yaar Anmulle's song has been about college experience and remembering about the fun times we would all have with our pals, no matter where we grew up: bypassing lectures, traveling with mates, or chasing girls.
To support his singing career, he worked a variety of part-time employment. Sharry Mann made his debut in 2011 with the release of "Yaar Anmule," a 14-track record. His song yaar Anmule was a tremendous hit, and he gained a lot of attention.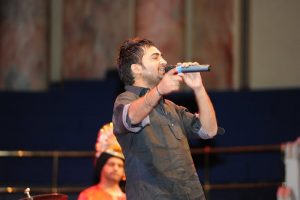 In the same year, he was named Best Male Debut at the PTC Punjabi Music Awards. Following that, he had a string of successful songs, notably Aate di Chidi, Kalla Chan, Hashtag, Vadda Bai, Dil Da Dimag, 3 Peg, and a slew of others. As a result, he received numerous accolades in various categories. and became well-known all across the world. Sharry Mann also wrote a number of well-known tunes.
Sharry Mann said in an article that he has had many highs and lows in the past few years, and that he has managed himself well.
When he first started with yaar Anmulle, he just wanted to maintain his winning streak going so he wouldn't be discouraged, but he's now been inside the profession for eight years, he says he feels grounded in the industry. Sharry Mann gets a lot of enjoyment out of his songs when they're being created, and then he turns them over to the public. Harbhajan Mann has a dear friend named Sharry Mann.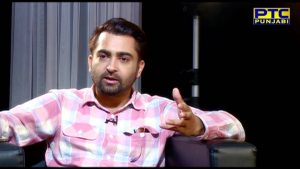 Career of Sharry Maan
After his first song got leaked and sharry got attention Yaar anmulle became a greatest hit of all times as it was loved by so many people. Undeniably he broke so many existing records with his very first track.
The record, named 'Yaar Anmulle,' is complemented by a poignant video for the title song, directed by Rimpy Prince, who is also the director of the time. The album was released underneath the Speed Records label in India.
Aate Di Chiri was the next album released after "Yaar Anmulle" after a two-year gap. Sharry used this period off to re-furnish & develop appropriate strategies to continue giving hits such as Yaar Anmulle in the upcoming times as well. And Aate Di Chiri's success confirmed that without a shadow of a doubt. The newest album's track has once again become the melody of every mouth, regardless of age.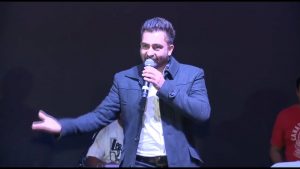 The record was able to silence people for saying Sharry's one song was enough to make him popular, despite his ten years of struggle and suffering.
In less than two months, other smash single, "3 Peg," surpassed 36 million views on YouTube.
Sharry is likewise destined to carve out a niche for himself in the Punjabi film industry. He also tried on his acting skills from a whole different extreme with his film "Ishq Garaari," following his breakthrough movie "Oye Hoye Pyaar Ho geya."
Sharry also sung a tittle song of massive hit webseries "Yaar jigree kasooti degree" and this by far got 76 Million views which indeed is a huge number.
Awards
Yaar Anmulle – Best Male Debut in 2010
Pooja Kiwe Aa is the most popular Punjabi movie song of 2012.
Aate Di Chir- Best Album of the Year 2012
The 2012 Most Popular Star of the Year
2017 PTC Punjabi Music Awards
3 Pegs – Most Popular Song of the Year 2016
3 Pegs for Best Bhangra Song of the Year 2016
​
Real Name
Surinder Singh Mann
Name
Sharry
Date of Birth
12 September 1982
Birth Place
Mohali, Punjab
Height
5' 6"ft
Weight
70 kg
Family
Father – Balbir Singh
Mother – Harmel Kaur
Brother – Navtej Mann
Sister – Not Known
Marital Status
Married
School
Sri Guru Gobind Singh Sen. Sec. School
College
Rode Lande College, Moga, Punjab
Qualification
Civil Engineering
Profession
Singer, Writer, Actor
Debut
Album Debut: Yaar Anmulle (2011)
Film Debut: Oye Hoye Pyar Ho Gaya (Pollywood, 2013)
Net Worth
Please follow and like us: