Gurnam Bhullar a very well known name in Punjabi music and entertainment industry. Gurnam is a singer, songwriter and an actor. He is a renowned young age vocalist in the Punjabi popular music being one of the few musicians who has properly studied music. There are several individuals in the Punjabi music world, but Gurnam Bullar is not among them. He effectively learns music; his earliest instructor was Manjinder Taneja, through whom he learned the fundamentals of music, and afterwards the no. Krishan Shah, Vijay Parveen, Dr Baldeb Narang, and Dr Pawan Bakshi are some of the professors from whom he learned to sing. They taught him singing from various levels.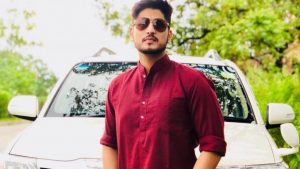 His debut song was "Heer jehiyan kudiyan" which he released on 2014 though it wasn't a big hit but he considered it as a good start as he never believed in overnight success he knew that he have to work hard to and learn more to reach the top. Afterwards he released number of songs but the one song which got him popularity was "Diamond" this song was liked my millions of people and he got his hard earned success then there's no song of his now with less than a million views in fact he have acted in a movies too with a great actors and in lead role as well people loved his acting too.
Early Life/ Family of Gurnam Bhullar
Gurnam Bhullar was birthed on February 8, 1995, in rural Kamal Wala, Tehsil Fazilka, Punjab . Gurnam has had a passion for music from when he was a kid. All through his school years, he often used compete in all of the music contests. He was also athletic, and he was a member of his institution's under-14 basketball game. Gurnam won the fifth season of the Punjabi music reality show Awaz Punjab Di while he was in the eighth grade.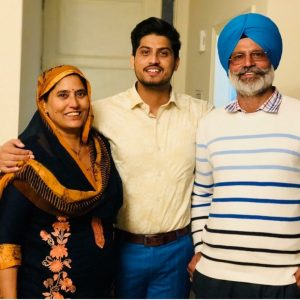 He also appeared on the musical reality show Sa Re Ga Ma Pa later on. Gurnam registered in Jalandhars Apeejay University to pursue a B.A. in Music following finishing his education. During his undergraduate years, he was quite engaged and frequently performed in the Youth Fest in the areas of music, drama, bhangra, and theatre.
Gurnam Bhullar's parents has almost always supported him that before doing any work, good or bad, he must learn it once and then try it out in the arena.
Gurnam Bhullar was in the eighth grade when he travelled to New Delhi to participate for the Punjabi singing reality show Nikki Aavaz Punjab Di in 2008. He was not worried at all, as he always claims, because he was oblivious of issues like panic and rejections in the music industry at the time; he simply came with the idea of travelling around Delhi and singing 2-3 songs for a great time. He earned Nikki Aavaz Punjab Di as a result of his ignorance, and that's how his musical career began.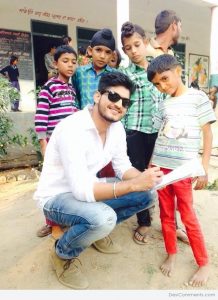 His grandfather loved to hear to Gurbani and sing, so he asked Gurnam Bhullar to teach him how to sing Gurbani and master wonderful music. He educated him numerous things about music genres as well as expertise of the Sufism sector, that has always gave him positive vibes. His granddad has played a significant effect in his accomplishments.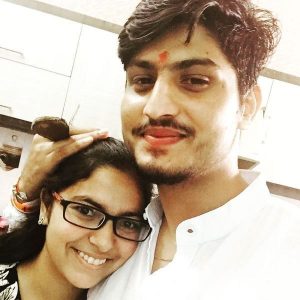 He is a big fan of Sufi music, and he once said that songs about weapons and drugs are "C" class type music because they relieve stress and make us feel good. Sufi music, on the other hand, is "A" class category music because it gives you the strength to fight unpleasant life circumstances.
Gurnam Bhullar's entire team is known as Jass Records, and each of his songs is released underneath this label. Everytime Gurnam Bhullar performs a song, attends an event, or accomplishes any other move in his profession, his team plays a significant role. As a result, he claims that he does not want to film a movie only since some of his tracks are popular, but since he has acting experience and has also performed in the theatre.
Career of Gurnam Bhullar
Gurnam began his career as a singer in 2014 with the single "Heer Jehiyan Kudian." He's already earned Awaaz Punjab Di Season 5 and appeared on reality series like "Sa Re Ga Ma Pa." After the release of "Rakhli Pyar Nal" in 2016 and "Driver" in 2017, he became well-known.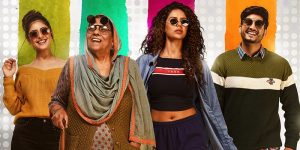 On January 10, 2018, he released the mega successful song "Diamond" with Roopi Gill, which was penned by Vicky Dhaliwal and has over 500 million views on YouTube.
Gurnam's acting career began with guest appearances in films such as Afsar (2018) and High-End Yaariyaan (2019). Gurnam Bhullar makes his acting debut alongside Sonam Bajwa and Tania in the Punjabi film "Guddiyan Patole."
He was arrested by Patiala Police in July 2020 for breaking the COVID-19 Guidelines after he was seen filming a video at a mall alongside his crew while ignoring social distances and wearing face masks.
Real Name
Gurnam Bhullar
Name
Not Known
Date of Birth
8 February 1995
Birth Place
Village Kamal Wala, Tehsil Fazilka, District Ferozepur, Punjab, India
Height
5'7"ft
Weight
65 kg
Family
Father – Baljit Singh Bhullar
Mother – Lakhwinder Kaur Bhullar
Brother name – Palveer Singh Bhullar
Sister name– Navrit Kaur Bhullar
Marital Status
Unmarried
School
Unknown
College
Apeejay College, Jalandhar
Qualification
Graduate
Profession
Singer, Actor
Debut
Singing: Heer Jehiya Kurian (2014)
Net Worth
$3 Million
Please follow and like us: