Why Punjabi's Go to Canada ?
Canada is frequently referred to as the "little Punjab." It is common knowledge that a big number of Punjabis have lived in Canada for many years and have created a strong sense of community there. Every second Punjabi you've met in your life has expressed an interest in seeing Canada.
Indians make up a major portion of Canada's population, and he must acknowledge them in order to achieve inclusive economic growth that represents the country's diversity. Many people see the country as attractive because of its clean roads, excellent infrastructure, and free medical services.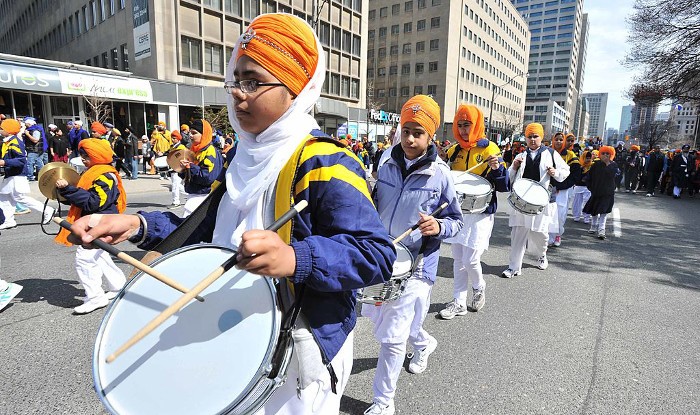 1. Immigration Laws
Few countries, such as Canada, have reasonably friendly, or should I say lenient, immigration policies that make it relatively easy to enter the country. Countries such as the United States, the United Kingdom, and others, on the other hand, have rigorous and limited immigration restrictions, causing communities from India to return home after pursuing abroad jobs. As a result, permanent residency isn't an option.
2. Religious Equality
The fact that Canada is extremely religiously tolerant, granting all sects, civilizations, and religious nationalities equal rights to practise their religion.
Also in Canada there's numerous Gurudwara's and Punjabi's have complete freedom spiritually and otherwise as well even for that matter Prime Minister Justin Trudeau have many Sikh members in his cabinet that itself shows the equality.
3. Best Education
The Punjabis, who are known for their entrepreneurial spirit, have a fondness for education, and when it comes to obtaining foreign education for their children, the Sikhs have traditionally preferred the world-class facilities and learning centres found in renowned hubs such as Montreal, Toronto, and other Canadian destinations.
4. Standard Living
In comparison to the massive booming and economic might of economies such as the United States, Germany, Russia, and China, often softly glowing powerhouses like as Canada and Australia fall behind in the spotlight. However, countries like Canada, which is one of the most developed, have had a fairly consistent and high quality of living for a long time. This is a key draw for Sikhs to relocate to the area.
5. Great Atmosphere
Canada is a fantastic country in which to raise a family, and children will have a good childhood provided their parents commit time and work to properly raising them. Indo Canadian students thrive in a variety of subjects at all levels of schooling, including high school, college, and university.
Overall, Canada boasts one of the greatest levels of quality of life in the world, constantly ranking among the finest locations to live.
6. Essence of Punjab
Canada, which is adored by the country's sizable Punjabi community, is widely regarded as another home away from home outside of India. Its gorgeous and scenic settings, all-inclusive democratic set-up, and a fiercely independent and free-thinking state machinery promise for huge freedom of expression, thereby providing warmth and hospitality to Indians, particularly Sikhs living outside of India.
7. Earnings
Most of the Punjabis are hard workers who are academically mediocre, but they all deserve decent paying jobs in India. However, many of them are affected by reservation in India. As a result, it becomes a major motivator for them to leave India for Canada. Punjabis are known for their hard labour, thus they don't mind what job they do in Canada as long as they are paid well.
So, these are the reasons why Punjabi's move to Canada.
Navigate to this 
page
for more details about this new blog.
Please follow & Share us 🙂
Please follow and like us: