Harbhajan Singh Mann is a well-known Punjabi singer, actor, and filmmaker. He's always had a nice voice. He mostly sung Punjabi folk and bhangra music. He began his musical career as a kavishries (Folk/Religious Song) singer in 1980. He gained famous after releasing Chithiye Ni Chithiye in 1992. He began his acting career in the film Jee Aayan Nu in 2002. He was born in the Punjabi village of Khemuana in the Bathinda district. In the year 2021, he will be 55 years old.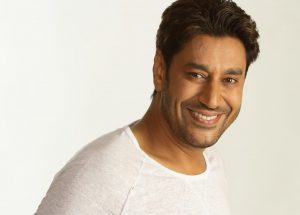 Harbhajan Mann is best known for his Punjabi Bhangras. His vocal has always encourages followers to get down on the ground and dance. Mann began his career in Canada, but after seeing the rise of music in Punjab, he relocated there. Harbhajan has risen to tremendous heights in the India and Punjabi music scenes since then.
Almost all of his songs became great blockbusters, and he became a budding Pollywood superstar as a result. As a result of the success of his music, he has been sought for acting parts. This was the start of a very important figure in Punjabi industry. He has a legacy behind in Punjabi Music and film industry and hence many new comers follow his footsteps and also respect him a lot.
Early Life of Harbhajan Singh Maan/ Family
Avkash Singh Mann, Sahir Kaur Mann, and Meharinder Singh Mann are his three children. Harmandeep Kaur, his wife, and he wedded in 1990. Gursewak Mann, Harbhajan Mann's brother, is his only sibling.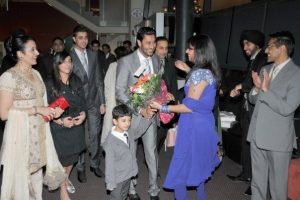 Shauket Ali, Kuldeep Manak, and Babu Rajab Ali are his favourite singers. Gaggu Gill and Yograj Singh are two of his favourite actors. His favourite novel is Mera Pind, which he enjoys reading. Giani Gurudutt Singh wrote the book for it. Guru Baba Karnail Singh was his music teacher. While he was just ten years old, he left Bathinda and moved to Canada. In numerous interviews, he has stated that his mother and brother are the ones that inspire him to sing.
He has always maintained that music is a business, not a contribution to the Punjabi language. But he's just so proud of his music that he claims she has never done anything bad which might harm Punjabi's.
Be it acting or singing Harbhajan Maan has aced it all in a finest manner he is completely against drugs consumption. He often participate in campaigns against Drugs consumption among youth even he contribute a lot for Punjab and youth's betterment he is completely linked to his roots.
Even his songs persists messaged of encouraging youth like 'Yaadan reh jaaniyan" in this track he depicted how people make stories of you die before actual death by suicide and tried to degrade such suicidal thoughts among people. This song was released 8 years ago and you can hear it on YouTube by now it has reached 30 Million views so you can guess clearly how popular he is among audience. There is this essence of Pure Punjabi language in his songs.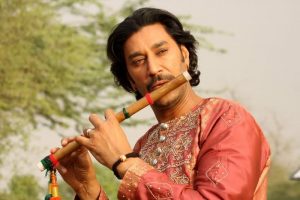 In his movie Assan nu maan watan da also he sang quite a few songs which got really popular at that time like " le maa Aaj wehra wand leya" this song was really emotional and depicts how people started drifting apart from each other with in families and started living seperately and asking his mother in the movie that how can we divide you maa? So his all songs have strong story behind which are liked by people along with his singing and lyrics as well.
There's no song of Harbhajan maan with less that million views his latest single was "Rooh Raazi".
Controversies
Harbhajan Maan got an arrest warrant in 2014 by Faridkot court after a case registered against him regarding cheque bounce which later got solved and he got a bail as well.
In 2014 when he stood for a campaign along with SAD party many questions were raised against his relations with Badal sarkar though later on he left the party as well as his position in the party.
Career
Mann started singing as a passion in 1980, whilst in high school in Canada, he participated in music events for the South Asian population. His career as a professional artist dates back to 1992, while he was living in Punjab. His version of Chithiye Nee Chithiye was broadcast at the time, and the song became a local smash. Mann discovered that there was a little marketplace for Punjabi music in Canada, so he went back to Punjab to record his albums. In 1999, he had a debut while his Oye Hoye album became a hit thanks to promotion from India MTV and T-Series.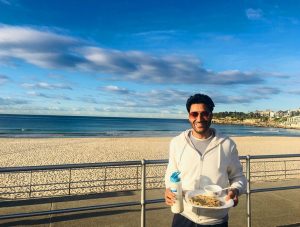 He frequently emphasises that it was a pivotal move in his life. T-Series and M TV have re-released his album, Oye Hoye, which was a tremendous hit in 1999. Following that, he appeared in a number of Punjabi films, including Je Aya Nu (2002), Asa Nu Mann Watna da (2002), and others. After then, he rose to prominence in the Punjabi cinema business. He has also released a number of devotional CDs, including Panth Tere Diya Goonja in 1995, Raj Karega Khalsa in 1997, and Amrit Da Batta in 1998. (1997). Jag Jeondeya De Melle (2009), Heer Ranjha (2009), and Haani (2009) are the three films he produced (2013).
It's been a decade since Harbhajan singh maan is ruling Punjabi Music Industry even most of new age singers consider Harbhajan singh maan as an ideal.
Real Name
Harbhajan Singh Mann
Name
Harbhajan Mann
Date of Birth
30 December 1965
Birth Place
Village Khemuana, Bathinda, Punjab
Height
6′ 1 ft
Weight
80kg
Family
Father Name – S. Harnrek Singh
Mother Name – S. Dalip Kaur
Wife – Harmandeep Kaur
Children – S- Avkash Singh, Mehar Inder Singh, D- Sahir Kaur
Marital Status
Married
School
6th class in Bathinda and after High school in Canada.
College
Unknown
Qualification
Master of Arts in Music
Profession
Actor, Singer
Debut
Singing Debut: Chithiye Ne Chithiye (1992)
Acting Debut: Jee Aayan Nu (2002)
Debut as a Film Producer: Jag Jeondeyan De Mele (2009)
Net Worth
$1 Million – $5 Million
Please follow and like us: