Mandy Takkhar is an actress in Punjabi Film Industry/ Pollywood and she has worked in bollywood music videos too. Mandy counts among top artist of Punjabi Industry be it a talent or beauty she is phenomenal in either way. She caught attention of people after her movie "Mirza' wherein she starred along with Gippy Grewal.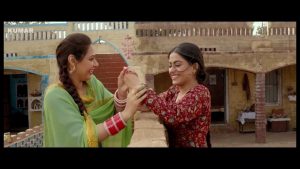 Mandy Takhar was birthed on May 1, 1987, in Wolverhampton, West Midlands, United Kingdom. She is 34 years old and belongs to the Taurus zodiac sign. She is a dual citizen of the United Kingdom and India. Mandeep Kaur Takhar is her full name. Mandeep Takhar's ancestors came from Maliana, a tiny town near Phagwara in Punjab, India.
Early Life/ Family
Jessi Boughan and Kammy Takhar are two of her sisters' names. Her father, too, is an entrepreneur who runs a coffee house. Her mother is a stay-at-home mom. She was born into a family of Sikh Jatts. Her family is quite affectionate, and she is really connected to all of her relatives.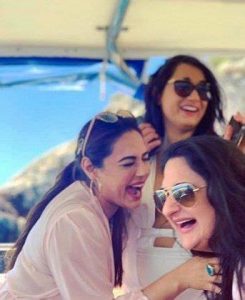 She pursued drama and acting at Kingston University in London for her academic background and credentials. She also relocated to London from her family's home while she was 17 to pursue acting at Kingston University.
She moved from London in 2009 after finishing her studies to pursue career as an actress in the Indian film business. Mandy was cast in the 2010 Punjabi film "Ekam – Son of Soil" alongside legendary Punjabi musician Babbu Mann after only a few months in Mumbai. In the film 'Mirza – The Untold Story,' she got the main role alongside megastar Gippy Grewal.
She got the Best Actress award at the PTC Punjabi Film Awards for her role as Sahiba in this contemporary rendition of Mirza-love Sahiba's storey.
She featured alongside Amrinder Gill and Honey Singh in the comedy "Tu Mera 22 Main Tera 22" in 2013. Mandy had her Tamil acting debut in Venkat Prabhu's "Biriyani," which also starred Karthik Subbaraj.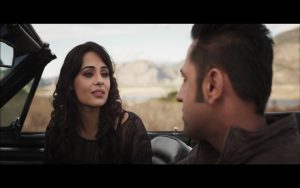 Mandy Takhar is quite engaged across all of her social media platforms. "mandy.takhar" is the name of her Instagram profile. She possesses 2 million Followers on instagram and has posted 292 times on the platform. She also has a Twitter account with the handle "Mandy Takhar," which has 107K followers. She is very popular on Facebook, where she has over 2 million fans.
Also Mandy Takkhar is quite close to Wamiqa Gabbi who is an another renowned actress in Pollywood as they shared their apartments during struggling days Wamiqa consider Mandy as her elder sister and on insta they often share pictures and memories together also Ammy virk is a good friend of Mandy though Takkhar is quite shy and introvert in nature so she doesn't post much about her personal life on insta.
Mandy Takhar may be single right now and is more concerned with her profession, life, and family than with being in a relationship. Takhar may also prefer to retain her private and romantic life out of the spotlight and out of the public view.
In 2017, she starred alongside Simi Chahal and Tarsem Jassar in the Punjab movie "Rabb Da Radio," which received positive reviews. She and Sukhi Bart co-hosted the 'Brit Asia TV Music Awards' in 2017. Mandy is also affiliated with the "Khalsa Aid" international aid group. She volunteered to help during the Punjab floodwaters and the Kurdish refugee camp.
Career
Mandy Takhar desired to be an actor since she was a child. Her father offered her 6 months to try her fortune or find something else to do with her time. He also advised her to be mindful of the family's honor. And she took all of these items with her to Mumbai, where she managed everything on her own. She didn't even know anybody in Mumbai, either, and she went to a lot of auditions.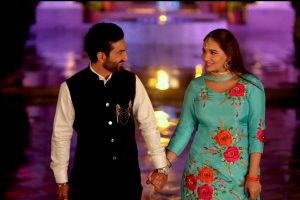 In 2009, she fled the United Kingdom to pursue an acting career in the Bollywood film business. She relocated to the Indian city of Mumbai. She was cast with a known Punjabi musician Babbu Mann in the 2010 film "Ekam – Son of Soil."
In the film "Mirza – The Untold Story," she also played the lead alongside superstar Gippy Grewal. In this contemporary rendition of the love romance "Mirza-Sahiba," she also performed the role of Sahiba. Her performance as Sahiba earned her a nomination for best performer at the PTC Punjabi Film Awards.
In 2013, she co-starred in the comic "Tu Mera 22 Main Tera 22" with Amrinder Gill and Honey Singh. She also appeared as a schoolteacher, winning hearts once more and receiving the prize for most popular and successful face and young icon of 2012-2013 at the 6th Punjabi Movie and Music Festival.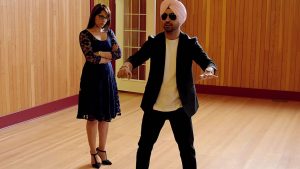 She also had her Tamil film debut in Venkata Prabhu's "Biriyani," which starred Karthi. For "Sardaarji," she also won the prize for best supporting actress at the PTC Punjabi Film Awards. Then, in january 2017, she starred in the Punjabi film Rabb Da Radio. That same year, Takha and Sukhi Bart co-hosted the Brit Asia TV Music Awards. She is indeed a good vocalist, but she does not perform in front of an audience.
In august 2020 she appeared in a video song sung by Jubin Nautiyal called "Dil chahte ho" where she acted with Jubin Nautiyal that video by now has reached up to 187 Million views that indeed was a mega hit in 2020 and after that Mandy got even more popular especially in Hindi Cinema audience as she looked so beautiful in the video and even performed up to the mark that everyone loved her part in the song.
Her most latest movie starring Sidhu Moosewala " I am a student" will be releasing on Cinema's by 22nd October 2021 where she will be acting as a girlfriend of sidhu mossewala. This movie is based on students of Punjab in Canada. Most probably it will be a hit movie as it's a first movie of Sidhu Moosewala. Let's see how it performs.
Real Name
Mandeep Kaur Takhar
Name
Mandy Takhar
Date of Birth
1-May-1987
Birth Place
Wolverhampton, United Kingdom
Height
5'6″
Weight
65 Kg
Family

Father Name – Unknown
Mother Name – Unknown
Marital Status
Unmarried
School
Not Known
College
Kingston University, London
Qualification
Studies in Drama
Profession
Model, Actress
Debut
Pollywood Film – Ekam – Son of Soil (2010)
Bollywood Film – Bumboo (2012)
Tollywood Film – Biriyani (2013)
Net Worth
$5 Million
Please follow and like us: