Rajiv Kaplish is Roshan Prince's actual name. He is a musician, actor, writer, record executive, and songwriter from Punjab. 'Prince' is his nickname. Roshan Prince was born on September 12, 1981, in the Punjabi city of Ludhiana. He is the father of two children, one baby boy Gaurik and one baby girl called Gopika.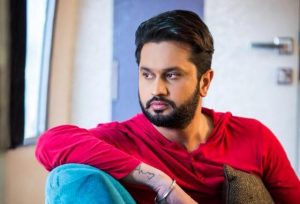 Roshan Prince has a musical tattoo on his right forearm. In 2006, he made his singing debut with 'Aawaz Punjab Di,' and in 2009, he made his acting debut in 'Lagda Ishq Hogaya.' In 2003, he made his debut as a songwriter. 'Lagda Ishq Ho Gaya' was his first film. His song "Bas tu" along with Millind gaba was a massive hit as audiences liked it a lot and he gained popularity after it which he already had but that significantly increased afterwards.  Not just singing but in acting also he is phenomenal people loved him as an actor too.
Early Life
Prince claims that if he hadn't been a performer, he would've been a music teacher. In a conversation, he stated that his passion project would be to work with disadvantaged girls and their families to assist them plan their weddings. Prince composed the verses for the music Cham Cham Ron Akhiyan, which was sung by Hans Raj Hans, a well-known Punjabi vocalist, before he became a singer. Pt Roshan Lal, his grandpa, was a well-known musician. Prince has no intention of becoming a singer. He arrived to the Awaaz Punjab Di auditions to drop off one of his pals, and his buddy urged him to fill out an auditioning form.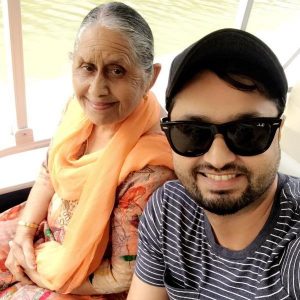 They then managed to fill up numerous forms with multiple names, including one that was chosen for the trials and Prince was cast in the programme. His name is a blend of his grandfather's name Roshan and the nickname Prince he was given as a child.
He is one of India's a very renowned Punjabi vocalists. He's not just a fantastic musician, but also a brilliant artist and composer. Roshan began his singing career in 2006 with the release of the album Aawaz Punjab Di. This was a watershed moment for him, as he went on to hit after hit. He has worked not just in the Punjabi entertainment industry, and also in a number of movies. His acting career began in 2009 with the movie Lagde Ishq Hogaya. He was recently featured in Aatishbazi Ishq, a major successful film released in 2016.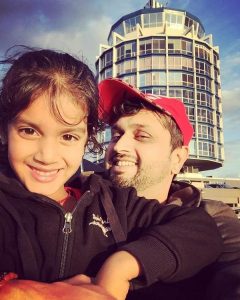 Roshan Prince was birthed Rajiv Kaplish in Banga, Punjab, on September 12, 1981 (age 38 as of 2018). Virgo is his zodiac sign. He attended Bangas Sutlej Public School and completed his education at Amardeep Singh Shergill Memorial College in District Mukandpur. Following that, he earned his MA in Music (Vocal) from Delhi University's Faculty of Music and Fine Arts, and subsequently a Diploma in Sangeet Shiromani from the same institution. Professor Shamshad Ali taught him how to play the piano. Prince joined in Tejwan Kittus musical institute after earning his diploma to acquire the finer points of music.
Rajiv Kaplish is a football fanatic who enjoys both playing and watching the game. Prince has previously stated that he hadn't ever misses a chance to view or football.
Saag is his favourite dish. Salman Khan and Priyanka Chopra, two of his favourite Bollywood stars, are renowned for their tremendously great performances and devotion to their work.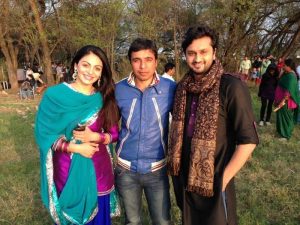 You'll be surprised to learn that Rajiv Kaplish aka Roshan Prince's all-time favourite Bollywood films are Salman Khan and Madhuri Dixit Nene's 'Hum Aapke Hain Kaun,' and Shahrukh Khan, Kajol, and Shilpa Shetty's 'Baazigar.' Master Saleem and Babbu Mann are two of his favourite vocalists.
Career
Roshan Prince debuted as a singer in 2006 with the release of his album Aawaz Punjab Di. Following that, he and Miss Pooja performed live to promote their duet song Prince n Pooja. His single Look/Lak gained him a lot of attention in 2012. Mr Pendu, District. Sangrur, Tera Yaar Bolda, Ik Hor Mr Pendu, Dil Darda, Bas Tu, and Guzarishaan are just a few of his great Punjabi songs. His song Pekeyan Nu had become a tremendous smash in 2017 and received over 4 million youtube views in less than a week.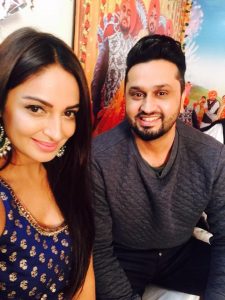 Roshan began acting in 2009 with Lagda Ishq Hogaya, a Punjabi movie. He appeared in Punjabi movies such as Sirphire, Naughty Jatts, Fer Mamla Gadbad Gadbad, Ishq Brandy, and Mundeyan Ton Bachke Rahin after that.
Roshan Prince about his career once said in conversation: "My professional path hasn't been very difficult. I received praise for my singing in Awaaz Punjab Di. Then my debut record was released, and I became known as a lyricist. My acting abilities were recognised, and I pursued a career in the industry. So far, the travel has been uneventful thanks to God's mercy. But with each passing day, I feel compelled to prove myself once more." Roshan Lal is titled after his grandfather, Pt Roshan Lal, and wishes to continue his tradition. "He's the one who gave me my talent," Roshan explains.
Roshan is basking in the glow of his films' success. His large fan base attests to the bond he has forged with the younger generation. "The majority of my songs are geared toward young people. The kids are unquestionably drawn to romantic music. As an artist, it feels good."
Following the success of his flicks, Roshan appears to have been a hugely popular among females. Taking the initiative Roshan also intends to work in Bollywood "Despite the fact that there were many scripts available, the majority of them did not appeal to me. So, whenever the moment is right and the screenplay is appropriate, perhaps in the future "he declares
Real Name
Rajiv Kaplish
Name
Roshan Prince
Date of Birth
12 September, 1981
Birth Place
Lucknow , Uttar Pradesh
Height
5' 10ft
Weight
72 kg
Family
Father Name – Unknown
Mother Name – Unknown
Marital Status
Married
School
Sutlej Public School, Banga, Punjab, India
College
Amardeep Singh Shergill Memorial College, Village Mukandpur near Banga, Punjab
Faculty of Music and Fine Arts, University of Delhi, Delhi
Qualification
Graduate
Profession
Music, Actress
Debut
Album: Aawaz Punjab Di (2006)
Film: Lagda Ishq Hogaya (2009)
Net Worth
$3 Million
Please follow and like us: