Simarpreet Kaur Chahal is Simi Chahal's true name. Simi was born on May 9th, 1992. According to her bio, she has not married yet. There are also no information about her father. Harpreet Kaur is Simi Chahal's mother. Garry Chahal, her younger brother, died tragically in 2014 when he was still very young. Her social media accounts reflect her deep affection for her mum. In 2016, she made her Punjabi cinema breakthrough with Bambukat. She has previously appeared in Punjabi tracks such as Guzara, sung by Gurpreet and that was a hit. Simi Chahal has made a name for herself in the Punjabi film industry.
The performer completed her education in India before moving to Canada to pursue a double degree. While still in university, the actress began to appear in Punjabi music. Simi chahal is one among the most beautiful and talented Punjabi actresses she has even worked on Youtube comedy videos with Canadian Comedians apart from movies and songs. People often relate her with Kajol Devgan as they both looks quite similar.
Simi shares really great relations with co- stars and other singer like Nimrat khaira an she really adores Sargun Mehta quite a lot also she never got caught into any controversy this shows how simple and kind as a human she is. Simi in personal life is really humble and kind that is the reason she got such huge fan base globally.
Early Life
Simi Chahal is a Punjab performer who works in the film industry in Punjab. Her hometown is Ambala Cantt, Haryana, India, and she has been born into a Sikh household on May 9, 1992. Her height is approximately 5′ 4″. She attended a government public school in Ambala for her education. Simarpreet Kaur Chahal is Simi Chahal's true name.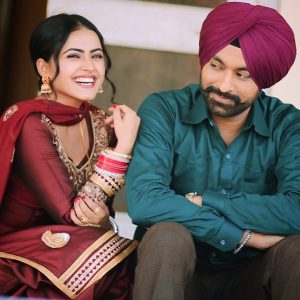 Chahal debuted in the television industry in 2014, appearing in a few Punjabi music videos. Following her discovery by talent agencies, she made her Punjabi film breakthrough in the 2016 film "Bambukat," director was Pankaj Batra, wherein she co-starred with Ammy Virk and was a blockbuster.
Her next project was with Priyanka Chopra, in which she co-starred with Amrinder Gill in the film Sarvann, which she financed under her Purple Pebble Pictures label. For her act in Bambukat, Chahal received a Filmfare Awards Punjabi for Best Debut Actress in 2017. She told the press that if she hadn't been an actor, she might have been a chef.
Simi Chahal consider her mother as her biggest supports even she's very fond of her on instagram simi post quite a few pictures with her mother and show her love towards her mother. She had been a tomboy as a kid and once acknowledged to still being one as an adult. Simi used to enjoy playing cricket and gilli-danda as a kid.
She began modelling in her late adolescence and early adulthood. Gurpreet Chattha's single Guzaara, featuring Mr. Vgrooves, was premeired in 2014 and garnered a lot of attention because she was included in the music video.Simi has no favourite actor or actress from the movie industry. She is a fantastic English speaker. Simi enjoys making others laugh with her humour.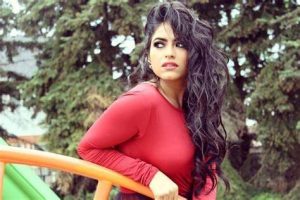 She thinks of herself as a tomboy. Acting is something she believes to be a hobby and a love of hers. She also enjoys painting and listening to music in her spare time.
Simi Chahal recently has revealed her big struggle against PCOS on her instagram account. It all began with an extreme weight gain issue. The star went to the hospital as immediately as she noticed some unusual changes in her physique. Simi was confirmed with PCOS at that time. Her hormones were also balanced by the doctor, who prescribed pregnancy prevention tablets. The drugs, to her astonishment, ends up making her put on weight.
Furthermore, it is an issue that affects female's moods, weariness, sadness, excessive hair growth, hormonal changes, and difficult periods. Chahal endured it all while desperately searching for cures.
She eventually took control of her own health. To reclaim her body, mind, and PCOS, the 29-year-old damsel in distress changed her lifestyle. As a result, daily exercise, yoga, eating clean and fiber-rich foods, avoiding dairy, not stressing, and maintaining a healthy body weight have been her go-to habit.
Simi overcame her worries and anxiety to reclaim her wellness. Finally, the Chal Mera Putt 2 actress encourages her fans and other ladies to create a change in their daily routine that will undoubtedly aid in the fight against the disease. Don't be concerned; instead, focus on resolving your issue. Furthermore, staying optimistic is the key to overcoming all of your health problems.
Career
Chahal debuted in the entertainment sector in 2014, appearing in a few Punjabi youtube music videos. She made her Punjabi cinema debut in the 2016 film Bambukat, directed by Pankaj Batra and starring Ammy Virk, that was a blockbuster, after being found by agents and managers. Her collaboration with Priyanka Chopra occurred in the film Sarvann, which she produced under her Purple Pebble Pictures label and co-starred Amrinder Gill in. In 2017, Chahal won a Filmfare Award (Punjabi) for Best Debut Actress for her portrayal in Bambukat, and in 2018, she won the PTC Punjabi Film Awards' Best Actress Critics Award.
Simi chahl's performance on Rabb da Radio was loved by people wherein she starred alongside Tarssem Jassar and her role as "Pali" was of an innocent girl which she played really well amd hence got tremendous response by public after that sequel of Rabb da Radio was released in 2019 which gain was a the blockbuster.
Her most recent movie is Chal mera putt 2 in which she played the role as Shavy and starred alongside Amrinder Gill and Garry Sandhu this movie was related to the struggles students often face in foreign Countries particularly Cannada this movie wasn't released on anti farmer screens in the support of Farmer's protest. Still movie got a great response and loved the acting of Simi chahl individually and also as a Jodi with Amrinder Gill.
Real Name
Simarpreet Kaur Chahal
Name
Simi Chahal
Date of Birth
09 May 1992
Birth Place
Ambala, Haryana, India
Height
5′ 4" or 163cm
Weight
50kg
Family
Father Name – Unknown
Mother Name – Harpreet Kaur
Siblings – Garry Chahal (Brother)
Marital Status
Unmarried
School
DNMSS, Chandigarh
College
Not Known
Qualification
Double Graduation
Profession
Actress, Model
Debut
Bambukat (2016)
Net Worth
$4 Million
Please follow and like us: