Kasol is a charming tiny Himachal town on the shores of the Parvati River. Kasol is a travel destination that is quickly gaining popularity as a favorite destination for hikers, campers, and nature enthusiasts. Treks to Kheerganga, Yanker Pass, Sar Pass, and Pin Parvati Pass are among Kasol's most popular hiking trails.
Explore the village of Malana to get a true sense of the heritage of this place. Malana, a small hamlet just a few kilometers from Kasol, is home to people who live in self-imposed solitude. Malana's residents proclaim to be Aryan progenitors, and so as a rule, they shun interacting with strangers. Neither do they follow any rules or regulations as per the Indian constitution?
Treks near Kasol can be planned for almost any year. There are numerous hiking trails and altitudes to select from. You can go to lovely Chalal or Malana for a short and simple hike. Enjoy the colorful hippy atmosphere of Tosh Valley's picturesque surroundings or be charmed by the magnificence of the Kuala Glacier excursion.  Kasol is a hikers' heaven, and every adrenaline junkie and treks fanatic should pay a visit.
We are enlisting 10 treks from kasol for your perfect adventure vacation:-
Kheerganga Trek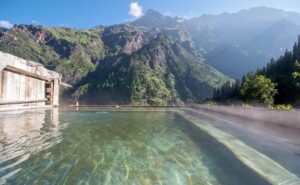 Kheerganga is beautifully situated in Kullu's Parvati Valley. It is well-known for its hot springs and spectacular vistas of the Himalayan Mountains. Nothing beats a soak in the natural hot springs after a day of hiking through lush forest and navigating some tough terrain! The feeling could only be described as rejuvenating. If you're new to trekking, the Kheerganga Trek is the finest option. The region is like a paradise, with the pure Parvati and Tosh Rivers pouring past, the luscious valleys, snowy mountains, and alluring trails.
Sar pass Trek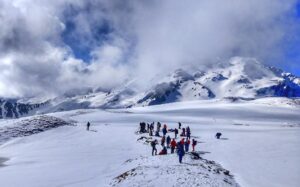 The Shivalik range's Sar pass is amongst the most renowned treks. The Sar Pass is located in the Parvati Valley in Himachal Pradesh's Kullu district. Sar refers to a lake in the local language.
Sar Pass Trip, with its varied terrain and natural beauty, could be a good introductory trek. The trail runs through deep forests, beautiful green meadows, quaint towns, and snow-capped mountains in the background, all of which are breathtaking. Sar Pass Trek, set within the magnificent plains of Parvati Valley, is full of thrill and adrenaline, giving a lot of experiences for hikers.
Tosh trek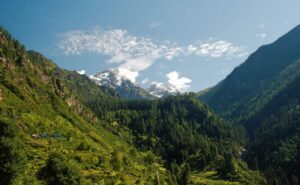 Tosh is made up of dangerous roads, a hippy lifestyle, and some breathtaking scenery. This small Himachal village provides on-going trekkers beautiful pastoral vistas and relaxing views. When visiting Tosh, make sure to stop by Gurdwara Manikaran Sahib, that's only a 20-minute drive from Kasol and is known for its hot springs. Wooden buildings with interesting patterns and brilliant colors contribute significantly to the splendor of this beautiful Himalayan community.
Chalal trek
Chalal has a devoted fan base among campers and hikers who come to the Himalayas to hike and camp beneath the moonlight. Chalal, a 30-minute climb from Kasol's tourist hub, has continued to hold its old-world mountain village ambiance. The enormous number of travelers and tourists who visit Chalal has resulted in numerous celebrations held down inside the forests, creating the ideal site hidden within the hills beneath a magical sky filled with stars something no other site on the earth can match. Inside the quiet village of Chalal, nevertheless, the joy of losing oneself in the splendor of the mountain ranges and living a modest lifestyle still exists.
Malana trek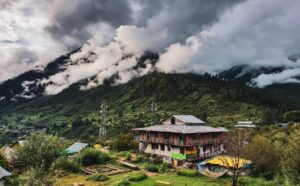 A trip to this tiny village is a boon when you are looking for something different, sights, and learning about the ancient customs. If you are visiting Kasol, you should participate in a Malana trekking excursion. Malana hamlet is around 21 kilometers from Kasol. You will come to a terminus on the road as you travel from Kasol to Malana. That would be the point at which the trip to Malana hamlet commences. To get to the community of taboos, hike upward for 2 kilometers. The breathtaking scenery of the river and valleys will take your breath away as you travel.
Rasol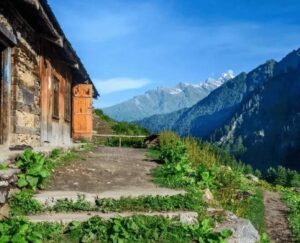 Rasol, a hamlet of little more than 75 residences, is located at a height of 10,000 feet above sea level. Rasol, a traveler's paradise, radiates its allure through its natural beauty and distinct standard of living. Every second person will be spinning yarn. The hike from Rasol to Kasol is about 5 kilometers long, however, it takes 2 to 4 hours based on your acquaintance with the terrain and trekking skills.
Kutla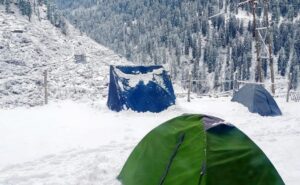 Kutla could be a high-altitude meadow with forests on all sides. The best thing about Kutla is that it is devoid of poisonous tourism and is a charming little town nestled in the middle of nature. The lush foliage in and around Kutla makes you feel one with nature in a short amount of time, and no crowd allows you to reflect on yourself.
From Kutla, the Parvati Valley's frost mountain ranges may be seen. It is devoid of concrete constructions and has a few traditional timber huts that provide lodging choices. Any time spent here is limited because the atmosphere is mystical, making you want to stay longer.
Mantalai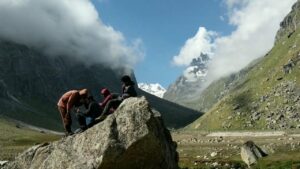 Mantalai is the headwaters of the Parvati River and, as such, might be considered the source of the valley's fragrance. You trek all along the Parvati river for the majority of the route, listening to the sounds of its flowing waters.
The route to Mantalai, at 13,500 feet, can be a difficult walk in and of itself, as it involves a significant elevation climb from the bottom. It is recommended that you plan ahead of time before embarking on this adventure.
Pin Parvati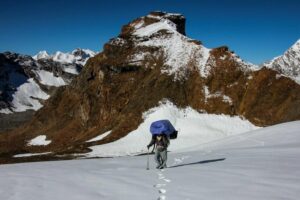 Trekking to Pin Parvati Pass is a straightforward summer escape from the sweltering heat, and it is guaranteed to lure adventure-seeking trekkers. The most interesting aspect of this walk is the abundance of outstanding points about nature, which includes beautiful landscapes, lush vegetation, dense alpine woodland, wild colorful blossoming flowers, and north terrestrial panoramas. Pin Parvati Pass is a great place to go if you're looking for a tough experience.
Pulga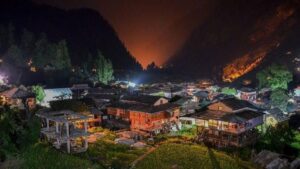 Pulga is a settlement in the Parvati Valley, about 3 kilometers from Barsheini. Pulga is noted for its scenic splendor and wooden homestays, which are nestled amongst thick deodar trees, waterfalls, and apple orchards. Pulga can only be attained by foot.
Please follow and like us: