R Nait is a Punjabi composer and musician who works in the Punjabi music industry. He was born on August 15, 1989, in the village of Bareta in Mansa, Punjab, India. He stands 5'8″ tall. He received his education at the government public school in Bareta and graduated from Guru Nanak Dev University in Amritsar. Satpal Sharma is his father's name, and Guddi Rani is his mother's name. He also has two siblings brother and sister namely Ravi Sharma.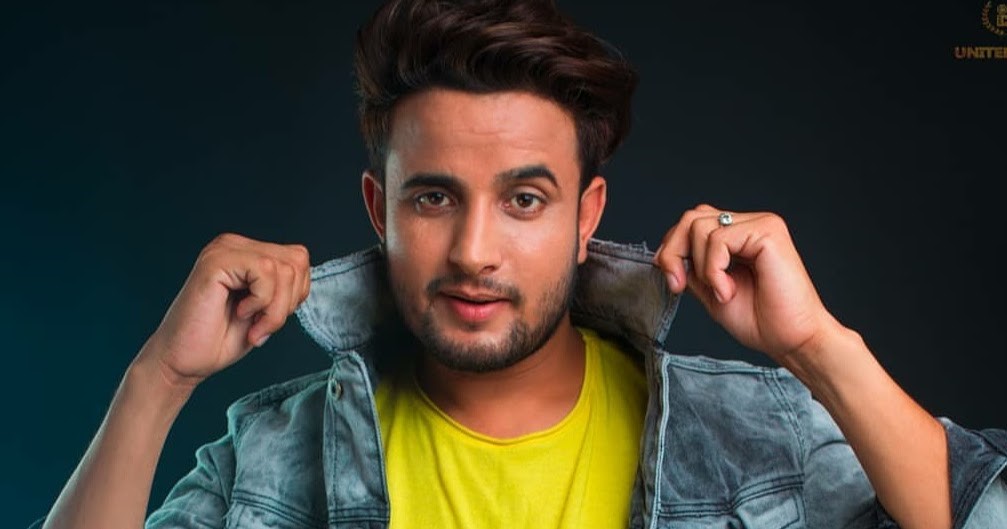 Earlier his name was Nait Ram which he further changed to R Nait while he entered into Punjabi Music Industry. In the year 2015, he had his musical breakthrough with the track Lancer 2. Following that, he sang 2800, Jagirdar, Tera Mukh, Tera Pind, Lootera, and other songs with Afsana Khan. Poison, that he co-wrote with Sidhu Moosewala, is his most liked release.
Despite the fact that R nait emerges well-known in 2019. Yet, he began to struggle in 2015. 2800, a ballad about a heroin addict, was his first successful song. He began his singing career in 2015 with the song Lancer 2.
However, on March 3, 2016, he became famous with the single 2800. Afterwards when, he unleashes a slew of superhits, including Defaulter, Kaali Range, Lootera, and others.
Career
R Nait is a well-known Punjabi musician from the village of Dharampura in the Indian state of Punjab. He grew up in the village of Dharampura, where he was born. He received his education at his local rural school and went on to the Guru Nanak Dev University of Punjab to complete his education. R Nait has wanted to be a popular singer since he was a child. He took part in a variety of cultural events and singing contests throughout his school and college years.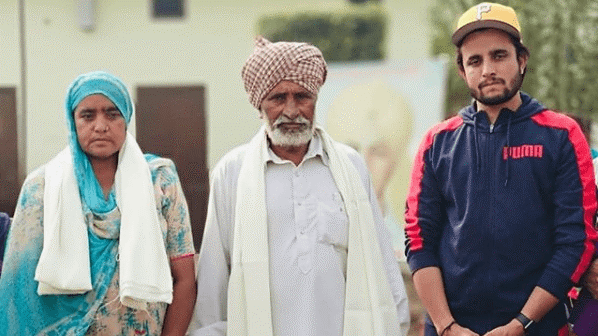 When R nait was a child, he liked to sing at school gatherings. He often used sing whenever he had the opportunity when he was younger.
If he came upon news about an event taking place close to his home. He tended to arrive before the vocalist and perform for free in front of the audience.
R nait also worked in a manufacturing. However, he only stayed at the position for one day. In an event, R nait also stated that his buddies push him to pursue an interest in music.
His father was quite strict, and in the beginning, he won't support him. His dad wants r nait to really do the job or help with the family's organic farm. Later on, though, he begins to back him up. He actually sold land in order for his kid to become a well-known musician. It's evident in the song difficulty as well.
Following his graduation, R Nait began his quest to become a well-known Punjabi singer, and he began publishing his music videos on multiple social media sites such as Facebook, Instagram, and YouTube. He debuted in music industry of Punjab in 2015 with the Punjabi track Lancer 2. 2800, his first hit single, was launched in 2016. The song 2800 got positive feedback from listeners, and R Nait's name was added to the list of well-known Punjabi vocalist.
R Nait gave the Punjabi Music Biz a slew of famous singles after the achievement of 2800. R Nait's hit songs include Record Tod Da, Tera Pind, Jageerdar, Tera Mukh, Bebe Baapu, and many others. R Nait rose to the top of a list of young Punjabi singers with his song Defaulter. R Nait's song Defaulter was a Super Duper hit track. In this music, he performs a duet with Gurlez Akhtar, a very popular Punjabi female vocalist.
R Nait has a large fan base, and fans are clamouring for more good music from him. Then he delivered the sector more hit with "Dabda Kithe AA." This song featured Gurlez Akhtar as a duet partner. Then there was one more fantastic song by R nait named Naan, which was well received by the Punjabi public. Following these successes, R Nait began experimenting with his music, resulting in a Super Hit single with female vocalist Afsana Khan. "Lootera" was the title of this tune.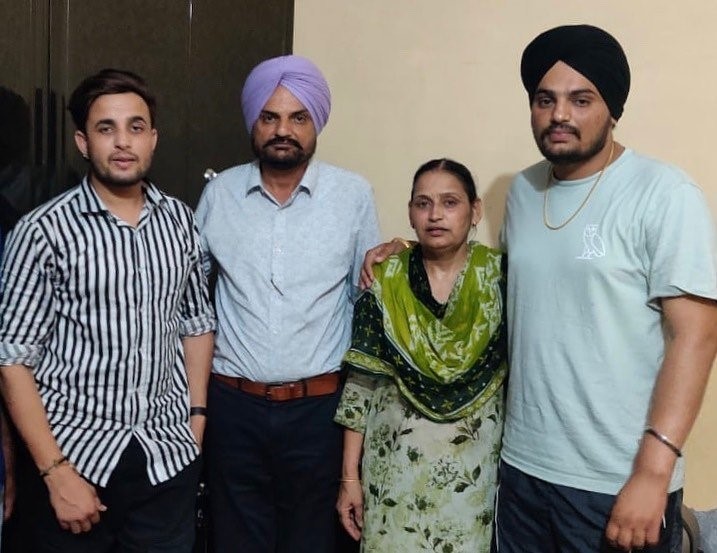 R Nait is from Mansa, as is Sidhu Moose Wala, a well-known Punjabi singer. So they agreed to collaborate, and Song Poison was launched with R NAit and Sidhu Moose Wala's vocals. Both musicians collaborated on the music's composition. The song became viral mere seconds of its release, and Punjabi youngsters overhyped it, turning it into a big hit. The year before last, on the celebration of Guru Nanak Dev Ji's birth anniversary, he sang a devotional song called "Baba Nanak."
R Nait followed up this duet with the single "Struggler," wherein he revealed his genuine experience. R Nait has become a Huge Hit Punjabi Musician, with fans eagerly anticipating each of his songs. Last week, his track Reela Wala Deck was a hit.
More of R Nait
R Nait's squabbles with old friends such as Tarsem Singh. In actuality, Tarsem was a close pal of R- Nait's, but the two had a falling out about something, thus Tarsem published a Pittal track attacking R Nait, in which Nait was singled out.
R-Success nait's Kaur was launched on August 14, 2020, with Sycostyle music production.
The proprietor of the sycostyle firm said that he created the music's visual and soundtrack, but that R Nait didn't even pay them for it.
R Nait and I got into a brawl in Mohali on this subject.
Labh Heera and Babbu Mann are his favorite singers. In some talks, he stated that he is Babbu Mann's greatest admirer and also that his personal favorite is Pind Phera Lagda, that was one of Babbu Mann's most popular songs.
His ambition was to perform with Labh Heera. With the Reela Wala Deck, his goal was finally realised. Sir Labh Heera is also a big supporter of Nait.
So, this was all about popular Punjabi singer R Nait hopefully you liked it and got to know more about your favorite singer R Nait.
Real Name
Nait Ram
Nickname
R Nait
Date Of Birth
28 October 1989
Birth Place
Mansa, Punjab, India
Family
Father Name – Satpal Sharma
Mother Name – Guddi Rani
Brother Name
Ravi Sharma
School
Private School Mansa, Punjab
College
Guru Nanak Dev University
Qualification
Graduate
Height
5'7″ (1.70m)
Weight
65 kg
Relationship Status
Single
Profession
Singer, Lyricist
Debut
Lancer 2 in 2015
Net Worth
N/A
Please follow and like us: