The Golden Temple
The Golden Temple may be found in Amritsar, Punjab, India. The Golden Temple is the most sacred and famous religious site not only for Sikhs but for people all over the world. Guru Arjan Sahib, the fifth Guru of the Sikhs, designed it in 1601 AD. Guru Arjan Sahib urged Sai Mir Mian Mohammed to lay the foundation for the place for all humanity. As a result, The Golden Temple is open to people of all castes and religions. Harmandir Sahib and Darbar Sahib, which mean "abode of God" and "exalted court," respectively. The most recognizable feature of this religious site is its golden dome.
Sri Patna Sahib Takht
Patna Sahib, often spelled Harmandir Sahib, is a Gurdwara in Patna, Bihar, India. In the 17th century, it was the birthplace of Guru Gobind Singh, the Sikhs' tenth guru. As a result, it is very important in the Sikh religion. This hallowed site, established in 1839 by Maharaja Ranjit Singh, is another important religious center for Sikhs.
Sikh Temple Bangla Sahib
The Gurudwara Bangla Sahib is located in New Delhi, India. It is one of Delhi's most notable gurudwaras. It was established in 1947 on Baba Kharak Singh Marg, near Connaught Place in New Delhi. This location is noteworthy for being associated with Sikhs' eighth guru, Guru Har Krishan, and for housing the Holy River "Sarovar" within it. Its golden dome and flagpole are very stunning and essential features. If you are in New Delhi, you must go to Gurudwara Bangla Sahib. It is one of New Delhi's most important Sikh pilgrimage sites.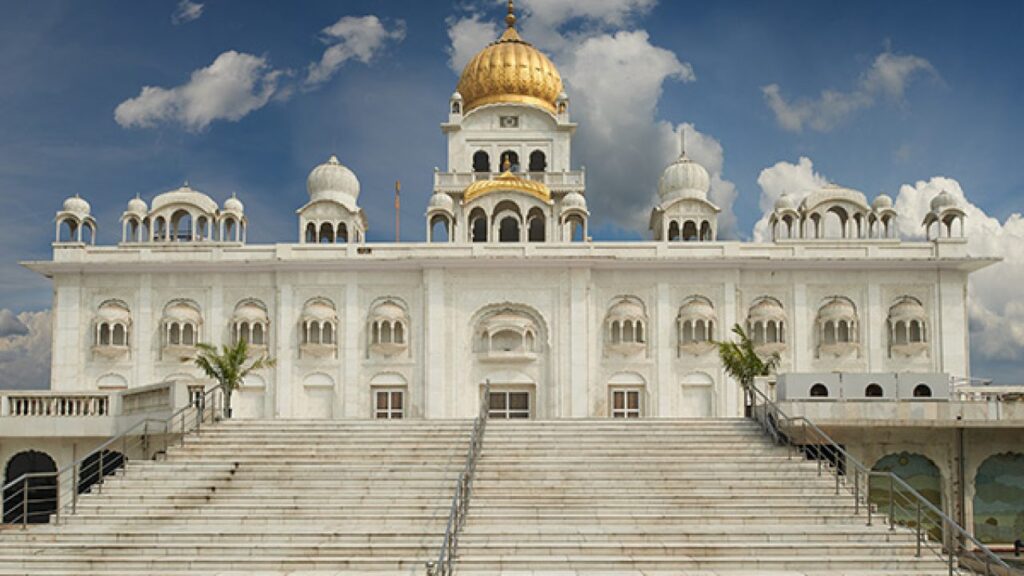 Baba Bakala Sahib Gurudwara
Gurudwara Baba Bakala Sahib is located in the Indian state of Punjab. It is a well-known Sikh gurudwara in the Punjab town of Baba Bakala. There are four gurudwaras in the main complex. Baba Bakala is a tiny settlement in the Punjab city of Amritsar. If you are in Amritsar, you must visit Gurudwara Baba Bakala Sahib. It's a lovely spot to visit. It is famous for its ties to Guru Tegh Bahadur, Mata Ganga, and Baba Makhan Shah Lubana, the 9th Sikh Guru.
Gurudwara The Holy Darbar Sahib Sahib Tarn Taran Taran
Gurudwara The Holy Darbar Sahib Tarn Taran Sahib is located in the Indian state of Punjab. Guru Arjan Dev, the fifth guru, founded it. And Bab Budha Sahib has established the groundwork. As a result of the engagement of these Sikh Gurus, it has become another major sacred site for Sikhs. It is well-known for Pilgrims on Amavas Day. It was founded in 1590. It boasts one of the largest Sarovars among Gurudwaras.
Shri Hemkund Sahib Gurudwara
The Gurudwara Shri Hemkund Sahib is located in the Chamoli District of Uttarakhand, India. As the Sacred DasamGranth and Ramayana, Hemkund Sahib is a religious site where devotees can have their sins washed away by the tranquil surroundings. Guru Gobind Singh's autobiography "Bachitra Natak" mentions this sacred site. However, others believe that this location existed during the Ramayana time. Hemkund sahib is associated with Lord Shiva and Vishnu in addition to Sikh religious links. As a result, it is considered that a human's spiritual existence is incomplete without a visit here.
Sahib Hazur
Takht Sachkhand is another name for Hazur Sahib. Sahib Sri Hazur Abchal Nagar. It is located in the Indian state of Maharashtra, in the city of Nanded. Hazur Sahib denotes the presence of a "Sahib/master" at this location. The Godavari River runs through Hazur Sahib. Sach-Khand, which means "Realm of Truth," is its name. It was built by Maharaja Ranjit Singh between 1832 and 1837. Gurudwara has an inner room known as "Angitha Sahib" where Guru Gobind Singh was cremated in 1708. This sacred site has a connection to Guru Gobind Singh, who was stabbed by one of the attackers and killed with his Talwar. It is one of the Takhats of the Five Takhats of the Sikh religion.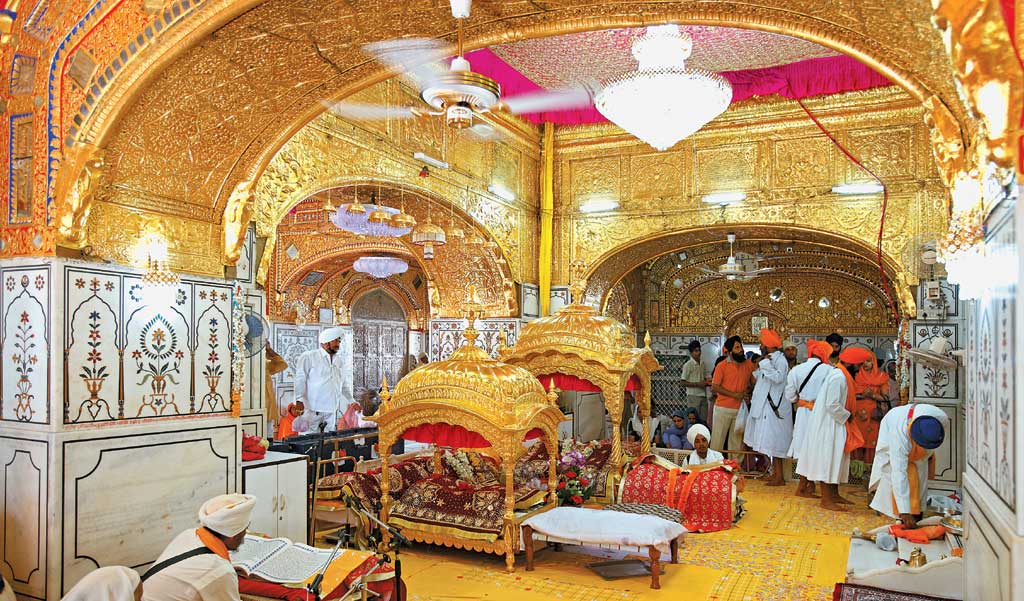 The Goindwal Sahib
Sikhism's central axis – With its appealing divine environment, Goindwal Sahib provides pilgrims with liberation. The first Sikh pilgrimage in the Taran Taran District is to Goindwal Sahib. This place became the essential core of the Sikh religion during the Guruship of Guru Amar Das in the 16th century. This Gurudwara is located on the banks of the Beas River. While residing here for 33 years, Guru Amar Das developed a new Sikh faith center. It is also claimed that reciting Japji Sahib every 84 steps and having a holy plunge in Goindwal's Baoli aids in salvation.
Gurudwara Sahib Nankana
Nankana Sahib is the capital of Pakistan's Nankana District. Nankana Sahib Gurudwara is named after Guru Nanak Dev Ji, the Sikhs' first guru. Guru Nanak Dev was born here and began preaching. This location is around 91 kilometers from Lahore. It was founded in 1600 CE. Thousands of devotees from Pakistan and Punjab travel here to see the birthplace of their First Guru, as linked by Guru Nanak Dev Ji.
Sahib Paonta
Paonta Sahib is a Himachal Pradesh town. The Gurudwara Paonta Sahib, located in the Sirmaur district, is one of the most frequented and important sacred sites for Sikhs. Guru Gobind Singh, the Sikhs' tenth guru, discovered this place. It is located on the banks of the Yamuna River. It is known as "Paontika" in Hindi. Pao means "feet" and tika means "become stable". According to legend, Guru Gobind Sing and his horse came to a halt here and decided to stay for four years. During Guru Gobind Singh's stay, he wrote several theological writings before moving to Anandpur Sahib and founding the Khalsa Panth. As a result, in addition to addressing all of these crucial values, this is also the most important religious place for Sikhs.
Please follow and like us: