Deep Sidhu was an actor, attorney, and activist from India. Deep Sidhu made his acting debut in the Punjabi film 'Ramta Jogi,' which came out in 2015. His profession was that of a lawyer. He was only a lawyer for a brief time. Deep Sidhu was killed in a car accident near Delhi on the Kundli-Manesar route. At the age of 37, he died on February 15, 2022.
Early Life
Deep Sidhu was born in the family of Sr Surjeet Singh in Udekaran village, Muktsar, on April 2, 1984. (Punjab). Deep Sidhu is from a Sikh family. Srjeet Singh, his father, was an attorney. Deep Sidhu's mother passed away when he was four years old. Sr Bhagat Singh's uncle, Sr Ajeet Singh, was a personal confidant of his grandfather, Nihal Singh. He was engaged to Reene Rai who was his girlfriend and just before death they celebrated Valentine together.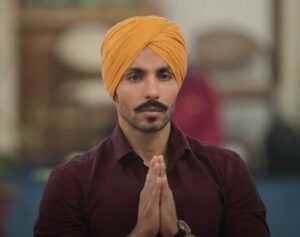 Deep started his modeling career once he won the Kingfisher models hunting prize while still in college. In addition, he won the Grasim Mr. Personality & Grasim Mr. Deep Sidhu walked for designers like Hemant Trived, Rohit Gandhi, and others in Bombay.
Deep is an excellent basketball player for both his high school and collegiate teams. He had competed in five national tournaments. Deep Sidhu has competed at the national level and the state level as well in basketball. He abandoned basketball, though, to pursue his passion for acting.
He was unable to reach Modeling World, so while studying law at Pune University, he started to train as a lawyer. Deep Sidhu finished tenth grade at Udaykaran Government Smart School. He graduated from Savitribai Phule Pune University with a law degree. He then moved to London to further his study. Deep Sidhu's first job after graduating was as a legal counsel with Sahara India Pariwar, then after he went to London for higher study and business, where he worked for a British law firm named Hammonds.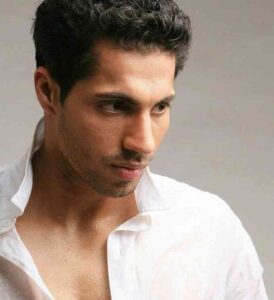 The career of Deep Sidhu
Deep Sidhu made his acting debut in the Punjabi film Ramta Jogi in 2015. In the film, Deep Sidhu collaborated with Punjabi actress Ronica Singh. Dharmendra brought him to the film industry, and his film Ramta Jogi was produced by Vijayta Films, Dharmendra's production company. Dharmendra and Deep Sidhu
Deep Sidhu was the formal head of Balaji Telefilms for three and a half years, and at the time, Ekta Kapoor had offered to feature him in the tv series but he had denied her proposal.
Sanjay Leela Bhansali Films, Balaji Telefilms, Vijayta Films, Red Chillies, PVR Pictures, Sony Pictures, Colors. ', Star Plus, and others were among the clientele of Deep Sidhu's law business, Lex Legal.
Numerous Indian lawyers, including Ram Jethmalani, Harish Salve, Rohinton Fali Nariman, Mukul Rohatgi, Arun Jaitley, and others, have worked with Deep Sidhu.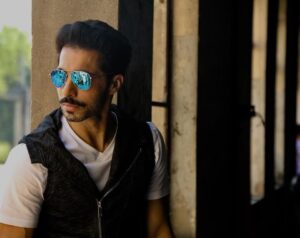 In 2017, Deep Sidhu appeared in the Punjabi movie "Jora 10 Numbers." Deep Sidhu appeared in 'Saade Aale,' which was the first Punjabi movie to be presented at the Cannes Film Festival for the very first time in 2018.
Politics
Sidhu first entered politics in 2019 when he campaigned for Gurdaspur BJP MP Sunny Deol in the Indian general election. He was supposed to be connected to Deol, and throughout the farmers' protests in December 2020, farmers unions used photos of Sidhu with Prime Minister Narendra Modi and Sunny Deol to prove a relationship between the BJP and the RSS, an allegation Sidhu later refuted.
Controversies
The National Investigation Agency (NIA) summoned Punjabi actor Deep Sidhu on January 17, 2021, in connection with the investigation against the illegal Sikhs For Justice (SFJ). The claims were fraudulently asserted by Sidhu.
"This (NIA summons) is nothing short of astounding," he said. The administration is attempting to intimidate the demonstrators in whatever way it can. These notices do not affect me. SFJ is someone with whom I have never had any contact. It's pointless for me to contact them. I'm not sure who they are. Such announcements are part of the struggle for farmers. "
Deep Sidhu has played a key role in the farmers' continuous demonstrations against the government's approval of three farm loans in 2020. For several weeks, Sidhu has been attending protest demonstrations. The tractor assembly, however, came to a stop on January 26, 2021, when farmers marched to Red Fort to raise their flags and set up camp.
Farmers' unions accused Sidhu and gangster-turned-activist Lakha Sidhana of inciting a riot and hoisting a religious flag on Red Fort during the Farmers' Republic Day parade in 2021. The cops also arrested Sidhu and Sadana. "There was a pre-conceived and well-coordinated strategy to break the agreement between the Delhi Police and the leaders of protesting organizations," the police stated in a statement after a preliminary probe.
On February 9, 2021, Sidhu was arrested in a police case involving violence at the Red Fort. Sidhu has maintained his innocence in the matter, claiming that he was not involved in any violence and that he did not incite others to do so.
In September Sidhu launched a political movement named Waris Punjab De that would strive to get the farmers their rights from the Union government. Before his death, he campaigned for far-right politician Simranjit Singh Mann and Shiromani Akali Dal (Amritsar) (Amritsar).
Death of Deep Sidhu
Deep sidhu died on February 15th, 2022 in an accident. Between 7:30 and 8 p.m., an accident occurred near KMP in Sonipat. At Pipli Toll Plaza, a CCTV grab of his SUV was recorded.
At around 7.45 PM, near Pipli Toll Plaza, Sidhu lost the balance out of his SUV while overtaking. A truck driver abruptly pulled the break and the SUV crashed into the rear side of the vehicle. The truck driver is absconding. At the Kharkhoda police station in Sonipat, Haryana, a charge has been filed against the truck driver. At the Kharkhoda police station in Sonipat, Haryana, he was charged with rash driving and causing death by negligence under Sections 279 and 304A of the Indian Penal Code.
As of now, the police have found no evidence of foul play in the case. The case is being looked into. The police also found some bottles of liquor from Sidhu's automobile.
Also, Delhi Chief Minister Arvind Kejriwal has tweeted, "Deeply heartbroken to learn about the terrible demise of Deep Siddhu. My heartfelt condolences for his family and friends. God bless his soul".
Please follow and like us: