Jasdeep Singh Gill, better known as Jassi Gill, is a popular Punjabi singer, artist, and model. Jassi had his singing debut in 2011 with the track Batchmate, and after that, in January 2013, he published his second album "Batchmate 2," which includes the song "Lancer," which got him famous in the field.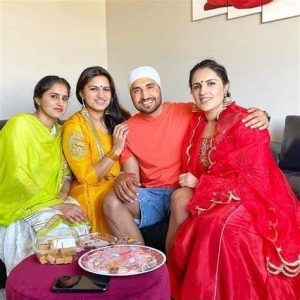 He is gaining popularity day by day as a result of his enchanting voice and noteworthy performance. This multi-talented handsome guy began singing lessons at a young age in order to pursue a career as a professional singer. In 2011, he debuted in the music industry with the release of an album. His effort was well received by the public and music fans, and he felt inspired and began releasing CDs. He also performed as an actor in addition to his musical career. Mr. and Mrs. 420, his first film, was released in 2014. He is actively working on the movie Manka Manka, which is set to be released in 2021.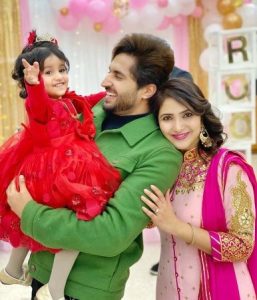 Early Life of Jassi Gill/ Family
Jassi Gill was born on November 26, 1988, in Jandali nearby village Khanna, Punjab, to a Sikh family. Sant Ishar Singh Ji Memorial Public School, Karamsar Rara Sahib, Distt. Ludhiana, Punjab, India, was where Jassi Gill received his education. Jassi earned his bachelor's degree from Gobindgarh College in Punjab, India. Sardar Gurminder Singh is his birth father, and Ravinder Kaur is his mother's name. Jassi has three sisters.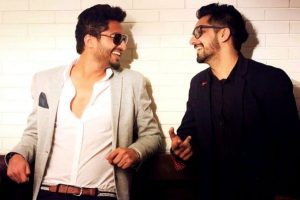 In an interview he said that he is married to someone very special and he loves her so much not just that they two have a little daughter too whom he calls his lucky cahram and named her " Roojas". He loves his daughter so much on his instagram profile you can see the glimpse of love he has for his daughter he often shares videos and pictures of her and she indeed is the cutest kid.
He shares great relationship with most of his co-actors and singers but Babbal Rai is someone who's his best buddy they have worked many times together and have done many concerts together they both have equal love and respect for each other and consider each other more like a brother.
Despite his exceptional vocal abilities, he never aspired to be a main singer. Narender Dhiman, his music teacher, recognised his talent and encouraged him to sing. Jassi Gill has placed second in the singing competition at his college's Youth Festival for the past years.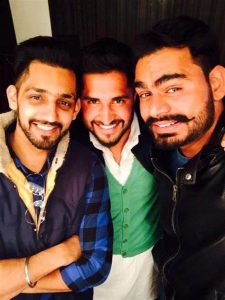 He moved to Australia after finishing his studies, where he cleaned cars for more than three months in order to earn a living. In the year 2013, he rose to fame thanks to the song "Lancer," which has gotten over 4 million views on YouTube. Jassi Gill is a close buddy of Prabh Gill and Babbal Rai, two well-known Pollywood musicians.
Jassi Gill's authorized Instagram profile has over 8 million followers, and he shares all reels, posts, and IGTV clips. Jassi Gill is also an official brand ambassador for SKYLARK FOOTWEAR.
Jassi Gill has only received one prize in his entire musical career. Gill was named Best Male Debut at the PTC Punjabi Film Awards. He has the potential to win big titles or accolades in the future if he continues to work hard and persistently. There is no Jassi Gill song that has fewer than a million views since he is so well-known in the industry, whether in India or abroad, and because he is so well-liked by the public.
Career
He suffered for 3 years and had to scrub cars in Australia prior to actually making his debut. Afterwards when, he made his debut in 2011 with the album 'Batchmate,' which was an instant hit thanks to the hit song 'Chudiyaan.'
In 2012, he released the track 'Vigrey Sharabi' as a follow-up. Following that, he released his second album, 'Batchmade 2,' which was a bigger hit than the first and featured the song 'Lancer,' which was written by 'Narinder Batth.'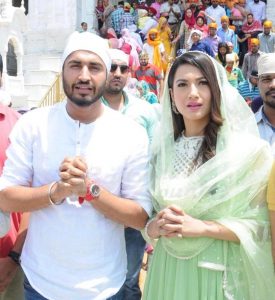 He then released the hit song 'Classmate,' which was featured in the film 'Daddy Cool Munde Fool.' In September 2013, he released a new single called "Pyar Mera." Following the success of his record Replay, he released the single 'Nakhra' in 2011.
Jassie made his Punjabi film debut in the film "Mr & Mrs 420," which he co-starred in with Babbal Rai. In February 2015, Gill inked a deal to star in Oh Yaara Ainvayi Ainvayi Lut Gaya, a Punjabi film co-written by Gauhar Khan.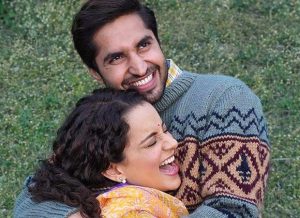 In 2018, he made his Hindi cinema Debut appearance in the film "Happy Phirr Bhag Jayegi" and afterwards in the film Panga alongside Kangana Ranaut. His latest Bollywood movie is "Sonam bewafa hai" starring him and Surbhi jyoti so by now he is not just a famous singer but also an actor that too in Pollywood as well as bollywood. He is among those very rare Punjabi artist who have appeared on the cover of Lifestyle Magazine.
Real Name
Jasdeep Singh Gill
Name
Jassi Gill
Date of Birth
26-11-1988
Birth Place
Jandali village near Khanna, Ludhiana, Punjab, India
Height
5,10 ft
Weight
68 kg
Family
Father – Gurminder Singh
Mother – Ravinder kaur
Wife/ Spouse – Not Known
Daughter – Roojas Kaur Gill
Marital Status
Married
School
Sant Ishar Singhji Memorial Public School, Ludhiana
College
Gobindgarh Public College, Khanna, Punjab
Qualification
Graduation
Profession
Actor, Singer
Debut
Album – Batchmate (2011)
Punjabi FIlm – Mr & Mrs 420 (2014)
Bollywood – Happy Phirr Bhag Jayegi (2018)
Net Worth
$5 Million
Please follow and like us: