Music is a voice of soul and everyone loves listening music. When we talk about Punjabi music then no party is complete without Punjabi songs and everyone will agree with this that no party songs can give the same feel as Punjabi party songs. Not just party but the classical, sad and romantic Punjabi songs are also equally loved by people globally. There's always this essence of Punjab when you hear Punjabi songs.
Punjabi music getting more and more attention as you can see that even bollywood is taking old Punjabi songs in their movies and indeed shows that how Punjabi singers and their singing is adored by people.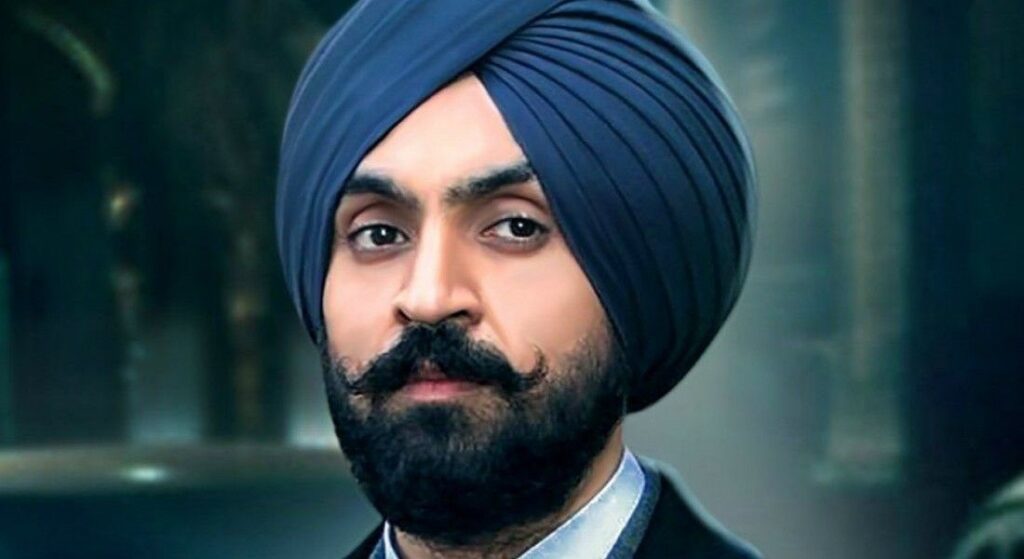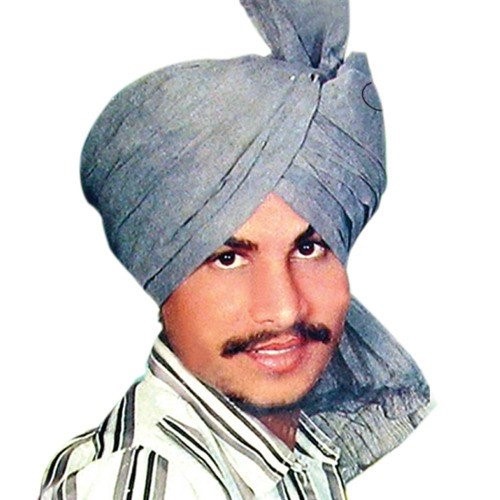 Amar Singh Chamkila was born as Dunni Ram in the village of Dugri near Ludhiana, Punjab, India, on July 21, 1961. He went to Gujar Khan Primary School in Dugri as the youngest child of Kartar Kaur and Hari Singh.
With a natural talent for music, he learned to play the harmonium and dholki and gained the chance to perform with Punjabi folk musicians. Before opting to pursue a solo career, he wrote numerous songs for Shinda and joined him as a member of his entourage. Chamkila was rumoured to be content with creating songs, but in order to make enough money, he had to start singing.
Chamkila was the first to integrate the concept of modern-day relationships into Punjabi folk music, which had previously focused on singing about mythical heroes, warriors, and lovers from Punjabi folk stories. His tremendous popularity is generally attributed to his passionate singing style and the controversial nature of his lyrics.
On March 8, 1988, at approximately 2 p.m., Chamkila and Amarjot, along with Gill and other group members, were fired down by AK47s as they exited their car.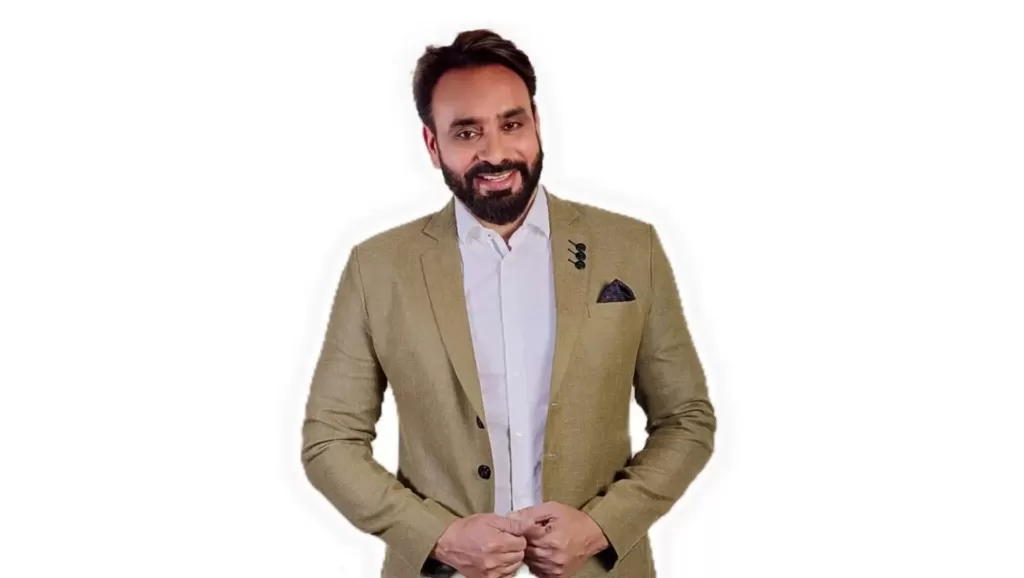 Tejinder Singh Maan aka Babbu Maan is an Indian singer-songwriter, actor, and film producer who was born on March 29, 1975. In the Indian state of Punjab, he was born in Khant, Fatehgarh Sahib. He has loved music since he was a child, and he began writing lyrics at the age of 16.
Babbu Maan released his debut album, Sajjan Rumaal De Geya, in 1997, but most of the tracks on his later albums were edited and re-issued. Tu Meri Miss India, Maan's first official debut album, was released in 1999.
He has eight studio albums and six compilation albums to his credit, as well as writing scripts for, acting in, and producing Punjabi films, as well as contributing significantly to songs from regional and Bollywood films.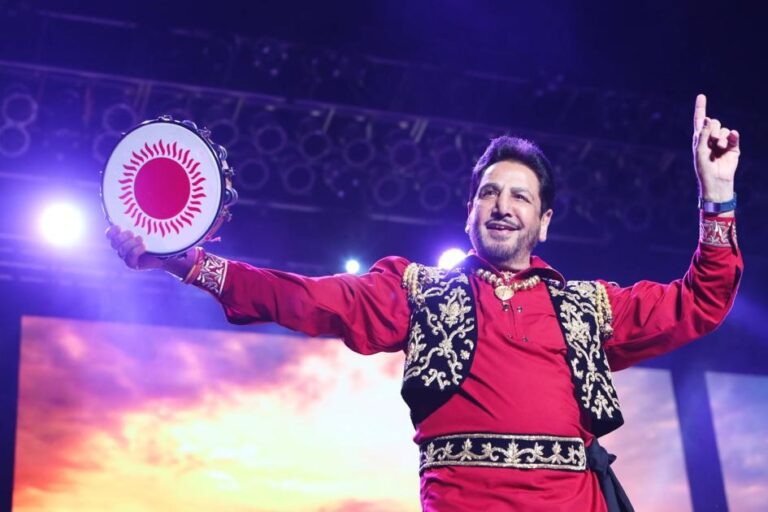 Gurdas Maan was born in the Faridkot in the state Punjab, India. He received his official education in Malout.
He sung a song he penned himself called "DIL DA MAMALA HAI" in one of his theatre plays. Gurdas was spotted playing a Jullander TV station producer, who approached him for a TV recording of his song, which he reluctantly agreed to.
When the song was first broadcast on December 31, 1980, it swept the nation and made Gurdas Maan a household name. The song's massive success drew the attention of HMV, who wanted to record it, and he released his first album in 1982 as a result.
He has composed over 200 songs and produced over 27 albums. He also developed and directed TV shows for Delhi Doordarshan, such as POP Time.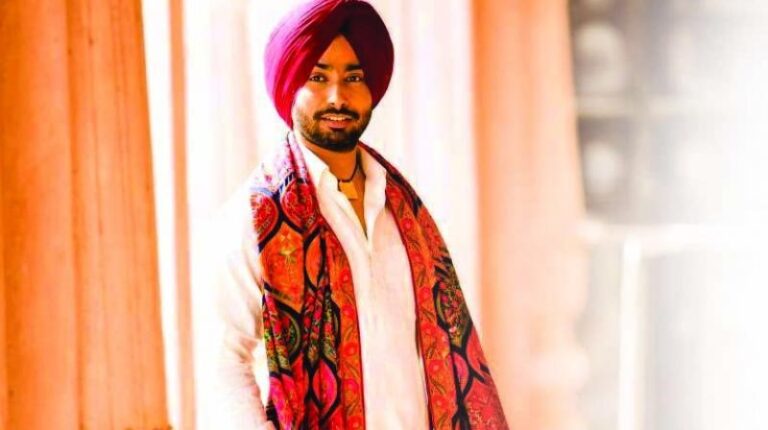 Satinder Sartaj is a poet, Sufi singer, actor, and composer from Punjab, India. According to today's singers and poets, he is known as the master of Sufism. Because he is one of the few musicians who speaks about Punjabi literature, culture, and history. Every musician goes through the process of singing popular songs, but Satinder Sartaj has always sung songs that are highly needed in society.
Satinder Sartaj was born into a simple farmer family in the sleepy village of Bajrawarpur in Punjab's Hoshiarpur district. Satinder Sartaj was overly influenced by nature as a child and was quite serious about all elements of life. Since then, he has praised nature's beauty.
Satinder Sartaj focused on his sufiana musical career after receiving his M. Phil in Sufi music singing and later a PhD in Sufi singing from Punjab University.
Amrinder  Gill was born on May 11, 1976, and is a well-known Punjabi singer and actor. He received his education in Amritsar. He earned his M.Sc. in Agriculture from Guru Nanak Dev University in Amritsar after finishing his undergraduate studies. He has a passion for acting since he was a child.
In 2001, he launched his debut album, Apni Jaan Ke. He has eight albums to his credit: Apni Jaan Ke, Chann Da Tukda, Ik Vaada, Dildaariyan, Ishq, Dooriyan, Judaa, and Judaa 2. His first film, 'Munde UK De,' was released in 2009 as a result of his enthusiasm in acting.
With flicks like Goreyan Nu Daffa Karo and Daddy Cool Munde Fool, Amrinder gained a lot of popularity. Following that, films like Love Punjab, Ashke, Golak Bugni Bank Te Batua, Angrej, and Lahoriye received multiple prizes at various award events.
Very soon his Judaa 3 album will going to release but it won't be sold at anti-farmer platforms.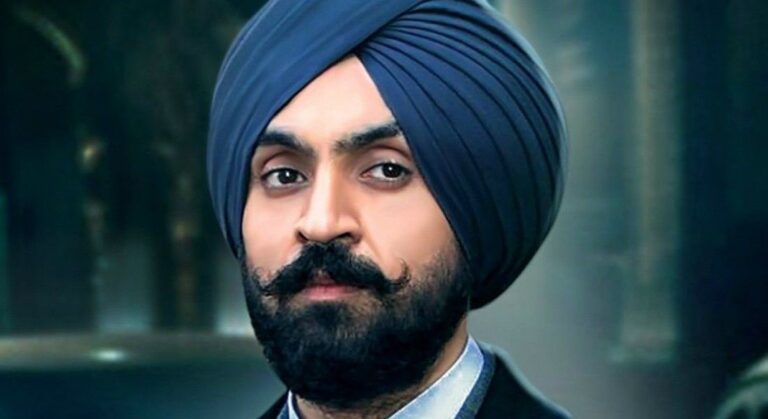 He was only 20 years old when he released his first album, "Ishq da UDA ADA," but his success did not come easily; he fought, worked hard, and never gave up, and as a result, he is now one of the most well-known and well-liked artists.
Diljit Dosanjh's name is enough to make Punjabi girls go berserk. And it's not just the ladies who admire his charisma; even the gentlemen attempt to imitate his pure-Punjabi vibe.
Diljit Dosanjh was born in Jalandhar, India, on January 6, 1984. He is a professional singer, actor, and songwriter, as well as a judge on the show Indian Idol.
Not just for his acting and singing, but also for his good looks, he is now well-known and well-liked all over the world. For the past 18 years, Diljit Dosanjh has worked in the entertainment sector.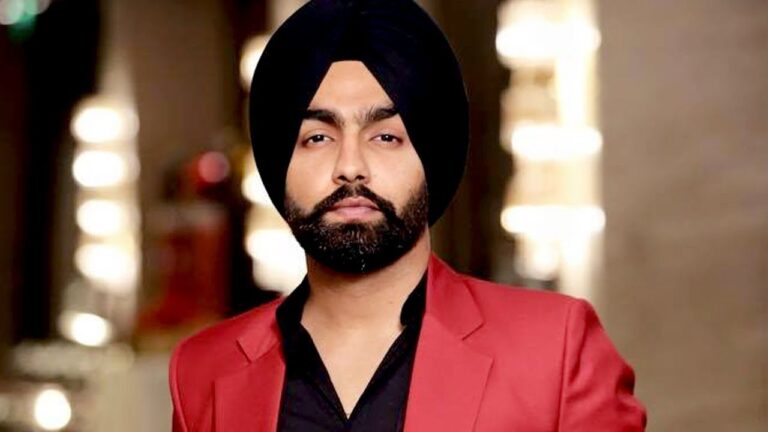 Ammy Virk is a Punjabi singer, actor, and producer who works in the Punjabi film and music industries. He was born in the village of Choudhri Majra, Nabha, Punjab, India, on May 11, 1992. He attended Government Senior Secondary School in Nabha and earned a B.Sc. in Biotechnology from Punjabi University in Patiala. Amninderpal Singh Virk is Ammy Virk's true name.
In 2015, he made his acting debut as Hakam in the Punjabi film Angrej, for which he received the PTC Punjabi Film Awards' Best Debut Actor Award.
His flicks "Angrej" and "Qismat" are among the most successful Punjabi films of all time.
Diljit Dosanjh received the Best Actor Award at the 2017 Filmfare Awards Punjabi for Ambarsariya, but he gave it to Ammy Virk for the Bambukat film for his outstanding performance.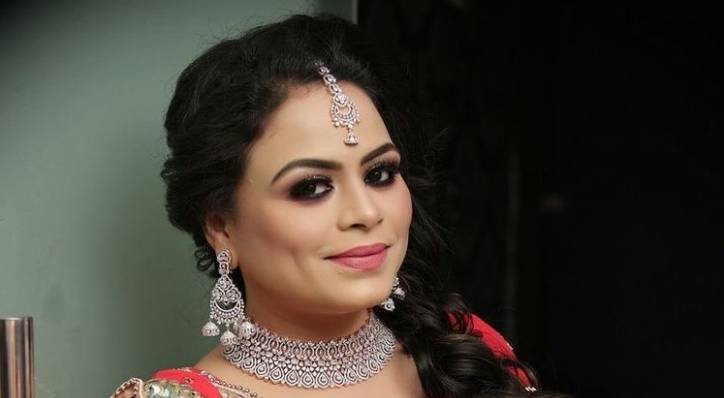 Gurlej Akhtar is a singer from Punjab. She hails from a family of singers and has been singing since she was a toddler. Gurlej Akhtar began her singing career as a duet vocalist with another Punjabi singer, Sukhwinder Sukhi.
Many famous singers have risen to prominence as a result of their collaborations with Gurlej Akhtar, like Sidhu moose wala, R-nait, and others. Her initial breakthrough record, 'Sharif Munda,' catapulted her to popularity (2004).
She went on to record more than 600 tracks in all. Gurlej Akhtar's voice texture and superhit songs have made her a household name. She is grateful to God for all of her blessings as well as her work.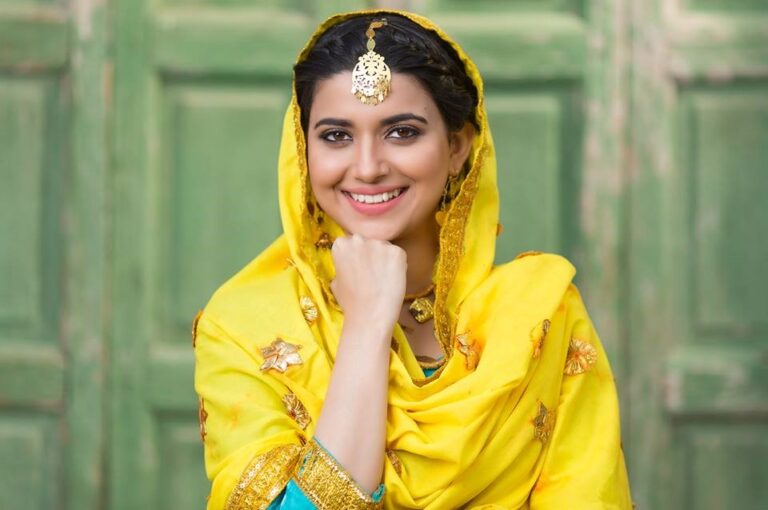 Nimrat Khaira is a prominent Punjabi singer who was born in Batala, Gurdaspur, Punjab, on December 22, 1992. She had a penchant for singing since she was a child, and she used to perform at school activities on a regular basis. She was a contestant on the reality show "The Voice of Punjab," which she won. Her first single, 'Rabb Karke,' was not a major hit when it was released in 2015.
When she was in the third grade, she began studying classical music with Sushil Narang.
Rabb Karke (2015), her debut single, was a duet with Nishwan Bhullar.
Her solo hit, "Ishq Kacheri," helped her gain recognition.
She's also on the covers of various publications, including Lifestyle Magazine. She is well-known for both her beauty and her simplicity.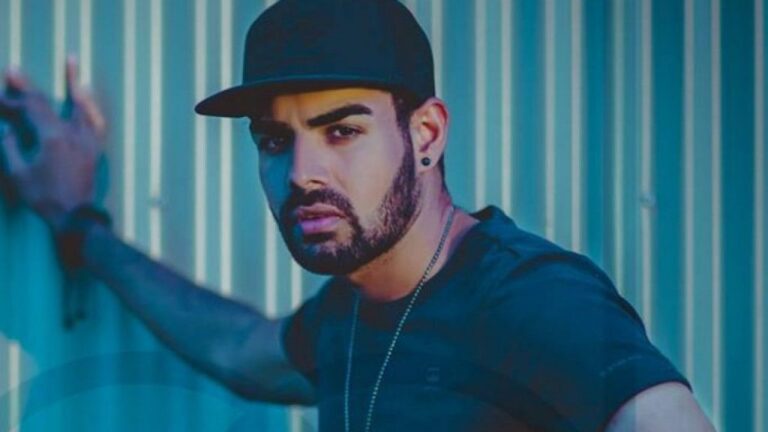 Dharia, who was born in 1989, will be 32 years old in 2021. He was born and raised in Sydney, Australia. He is an Australian citizen. Melbourne, Victoria is his hometown. Dharia comes from a Sikh family.
Pav Dharia has over 130 songs and 14 videos to his credit. With the song Bewafa, he made his breakthrough in 2012. On YouTube, the song has received over 3 million views. After the Na Ja song, which became the Punjabi party anthem, he became well-known. The song has been seen over a billion times. Many songs have been written, sung, arranged, and shot by Pav.
11. Nooran Sisters: Jyoti Nooran & Sultana Nooran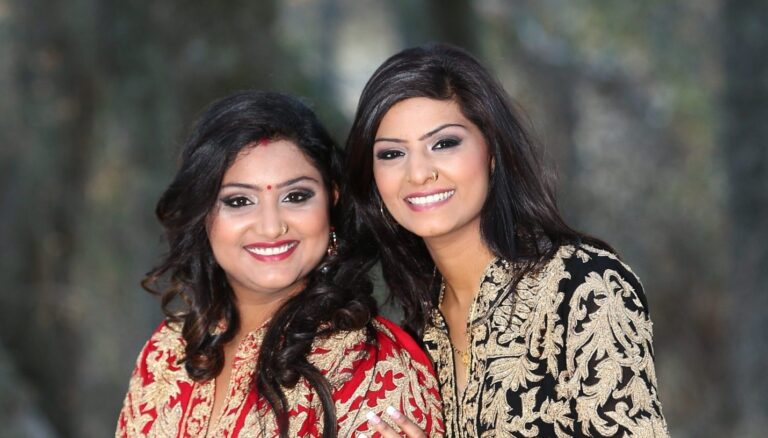 A Sufi singing pair known as the Nooran sisters. Initially, the sisters were unsure if Sufi music would provide them with a promising future. Sufi music necessitates a deeper knowledge of the vocals.
MTV's Sound Trippin led to the discovery of the Nooran Sisters. They performed "Tung Tung," a song that was eventually adapted for Akhshay Kumar's film "Singh is Bling." The Nooran Sisters have performed in numerous Pollywood and Bollywood films.
The Nooran sisters are from Jalandhar's little town. Following their grandmother's death, the family was in dire straits. To make ends meet, their father used to teach music lessons. Only after their father recognised both of their sisters' abilities did he train them in Sufi music for ten years.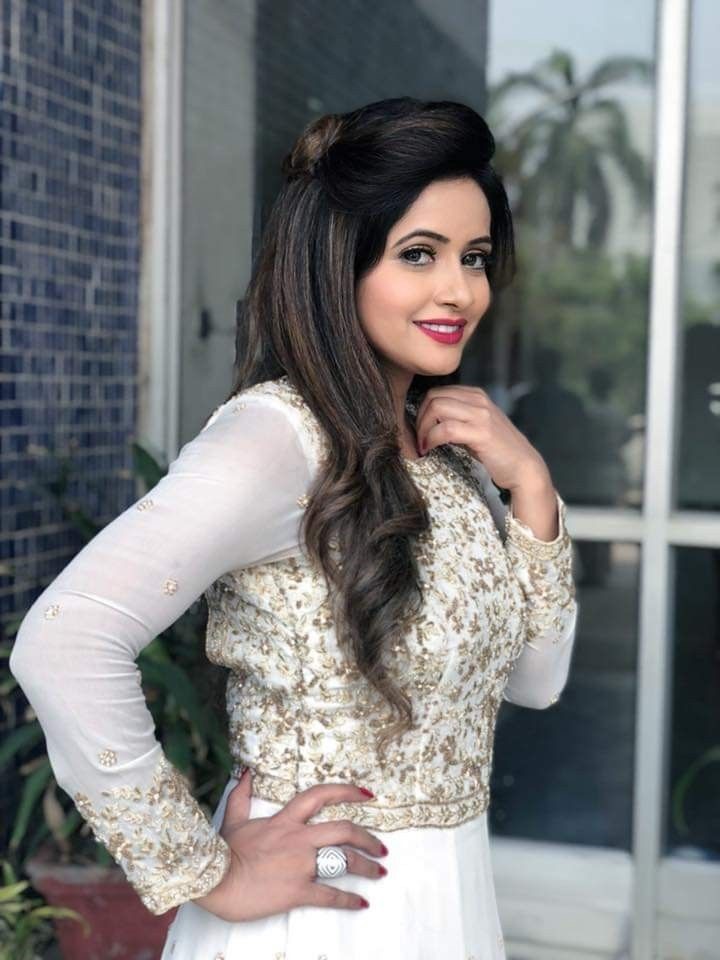 Female performers abound in the Pollywood business, and they never fail to impress their audiences with their acting abilities or melodic voices. One of these celebrities is Miss Pooja. When it comes to generating hit songs, the singer is quite consistent. Her incredible voice and the songs' passionate lyrics earned her a spot on our Punjabi playlist.
Miss Pooja, also known as Gurinder Kaur Kainth, was born on December 4th, 1980. In 2006, she made her debut with the song "Jaan Toh Piyari." Since then, she's performed duets with over 110 artists and released a slew of hit singles.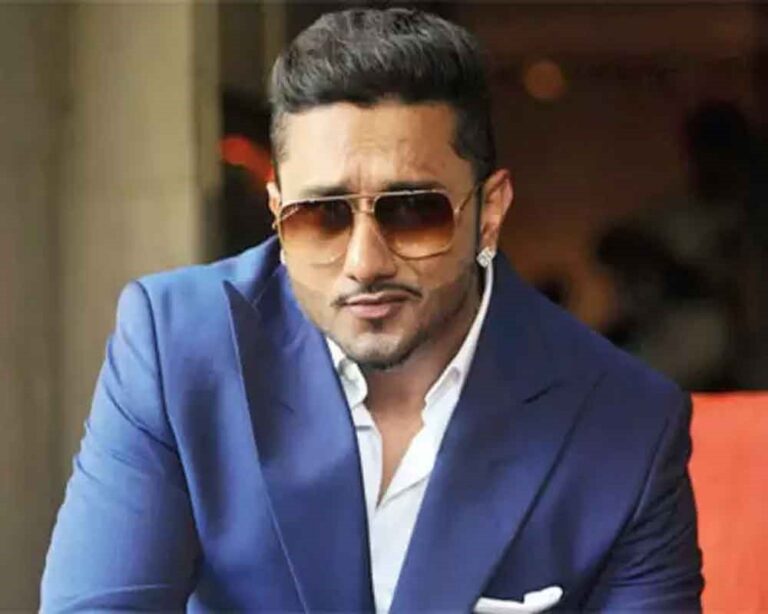 The "King of Pop Music," Honey Singh, a rapper, singer, and composer, has become a household name among teenagers. He doesn't really need an introduction because his name is well-known to millions of people. Yo Yo Honey Singh has become a sensation in the Bollywood industry, whether it's among teenagers or celebs.
Honey Singh has been releasing great songs one after the other, and millions of people have become familiar with them. Honey Singh has rapped and performed some amazing tracks, ranging from Angreji Beat to Blue Eyes. With his swaggy smashes, Yo Yo Honey Singh has introduced a new twist to the business.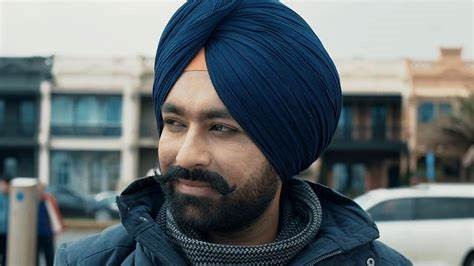 Tarsem Jassar is a well-known Punjabi singer, lyricist, actor, producer, and video director. This person has a fantastic personality. His songs always have a strong focus on individuals, anakh (reputation), moral worth, motivation, and a deep connection to Punjabi culture. His style is followed by the majority of his supporters. His sense of style and wardrobe is intriguing.
Tarsem began his career as a songwriter with Kulbir Jhinjer's songs "Vehli Janta" and "College Di Yaad."
Tarsem Jassar and Kulbir Jhinjer founded their own record label, Vehli Janta.
In 2017, he made his acting debut in a Punjabi film, starring with Simi Chahal in "Rabb Da Radio," directed by Tarnvir Singh Jagpal and Harry Bhatti.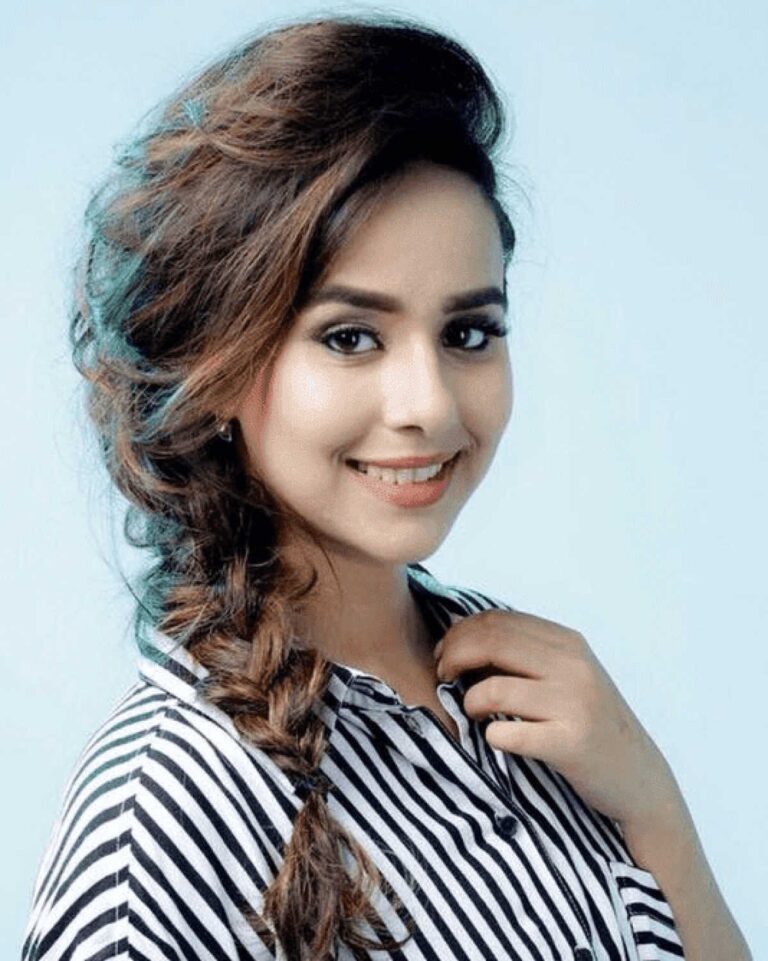 Sunanda Sharma was born on January 30, 1992, in New Delhi, India. She has 29 years on this planet (in 2021). Fatehgarh Churian, Gurdaspur, Punjab, India, was her birthplace. Fatehgarh Churian is her hometown in Gurdaspur, Punjab, India.
Sunanda Sharma is an Indian playback singer with a stunning voice. Sunanda has primarily appeared in Hindi films (Bollywood). Luka Chuppi, Sunanda's previous film, was a box office success in 2019. On May 2, 2016, the singer made her debut with the song "Billi Akh." Sunanda rose to prominence in 2017 thanks to her smash hit single "Patake."
She considers Amar Audio (Music Company) founder Pinky Dhaliwal to be her Godfather because Pinky Dhaliwal brought Sunanda to the Punjabi music industry (Pollywood).
Navigate to this 
page
for more details about this new blog.
Please follow & Share us 🙂
Please follow and like us: