Kashmir is famous for its breathtaking natural beauty
Kashmir, one of the most incredible destinations in India, is recognized for its natural beauty and is so properly referred to as Heaven on Earth. With its gorgeous lakes, luscious fruit orchards, grassy meadows, and pine and deodar woods, all surrounded by mountains of the Himalayan and Pir-Panjal ranges, Kashmir appears to have stepped right out of a postcard.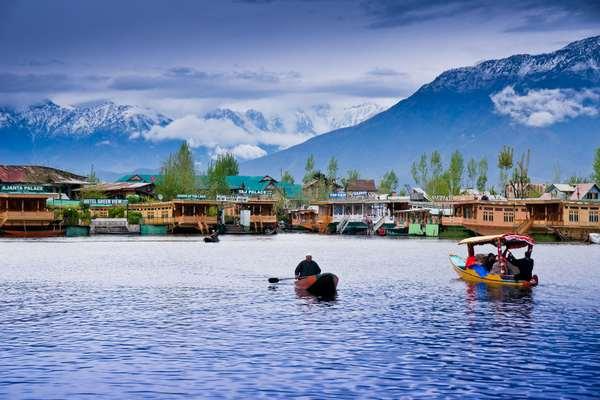 Many destinations in the beautiful Kashmir Valley are ideal for nature lovers, family vacationers, honeymooners, and even a group of friends. It includes adventure activities such as trekking, skiing, and river rafting, recreational activities such as fishing and angling, and even spa and wellness. Shopaholics and foodies will not be disappointed as Kashmir rewards them.
Ladakh: For its unrivaled adventure opportunities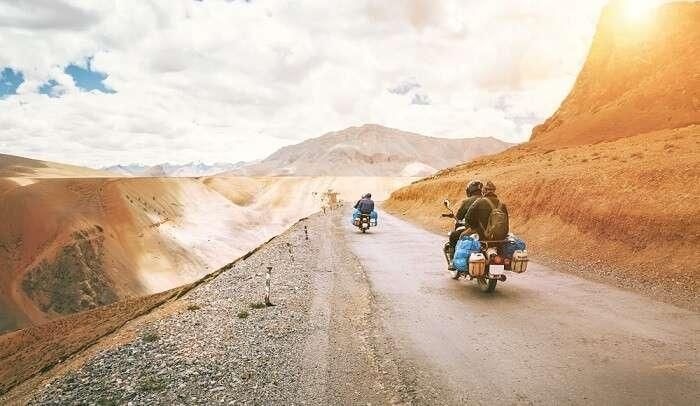 Ladakh, the country of high mountain passes, desolate mountains, alpine lakes and meadows, lovely valleys, and historic colorful Buddhist temples, is one of India's must-see places. It is suitable for both adventurers and nature lovers. Ladakh is unlike any other area in India. In India's largest national park, you can see some of the world's highest mountain passes as well as exotic wildlife species. This must-see Indian destination is ideal for motorbiking and mountain biking, camping, river rafting, trekking, and peak climbing.
Delhi is famous for its wonderful history and past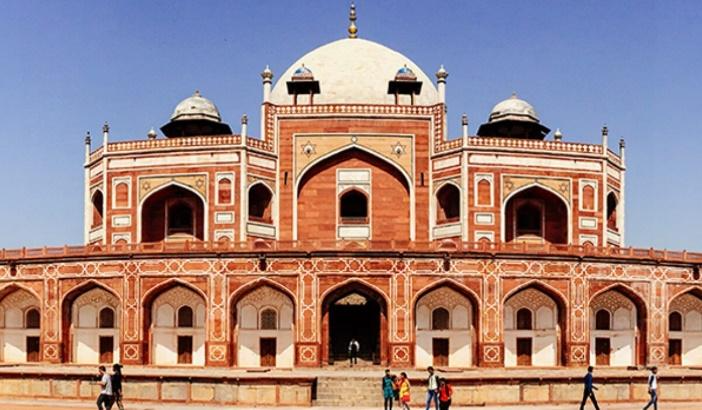 The capital city is one of the best places to visit in India. Delhi has something for everyone: heritage, monuments, crowded bazaars and mouth-watering street cuisine, high-end malls, and luxury hotels and restaurants. So, whether you're looking for a heritage walk, a shopping experience, kid-friendly activities, photography locations, or even the blessings of God, Delhi will not disappoint.
Sikkim: For its stunning natural scenery and exciting adventures
Sikkim is a sparkling gem of the North-East Himalayas and one of the most beautiful destinations in India. Kanchenjunga (8586 m), the world's third tallest mountain, is located in this northeast Indian location. Sikkim is one of the best places in India to spend a relaxing vacation while also participating in exciting adventure activities. With some of the most gorgeous trekking trails and rivers in the world, this small northeastern state is an ideal adventure destination in India for trekkers, rafting enthusiasts, mountaineers, and rock climbers. It is also well-known for providing a Yak Safari experience.
Meghalaya: For its enthralling natural beauty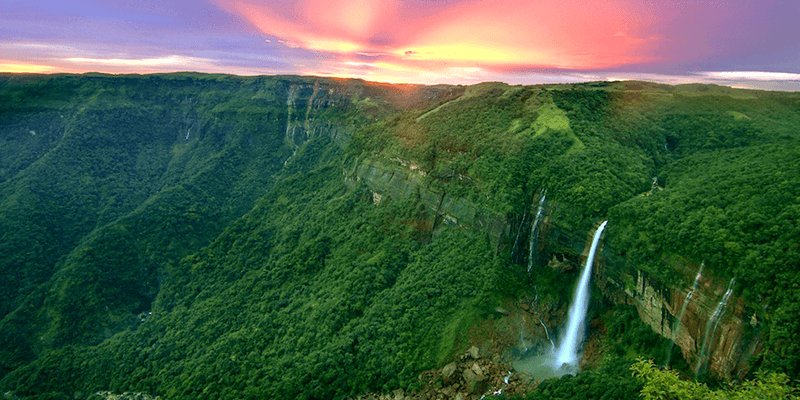 Meghalaya, sometimes known as the Cloud State, is a hidden jewel tucked in the lap of the pine-covered Khasi and Garo Hills in India's northeastern region. Meghalaya, one of the most scenic states in North East India, is a great destination in India for trekkers, cavers/spelunkers, and environment enthusiasts, with its numerous waterfalls, mystic caves, deep forests, and dazzling lakes and rivers.
Kerala is famous for its backwaters, beaches, and culture
Yes, to pristine backwaters, coconut-palm fringed beaches, relaxing Ayurvedic massages, and vibrant festivals. You guessed correctly. I'm referring to God's land, Kerala. Kerala is situated between the Arabian Sea and the Western Ghats and is blessed with enormous natural beauty. It is one of the most gorgeous areas in India, attracting thousands of tourists each year.
Andaman: Because of its unspoiled beauty and variety of water sports
Andaman and Nicobar Islands are a group of about 500 islands in the Bay of Bengal, known for their scenic scenery of clean beaches, blue oceans, and verdant forests. Andaman & Nicobar is one of India's top beach resorts, featuring a plethora of exciting activities. Radhanagar Beach, one of Asia's greatest, is located on the islands and is a honeymooner's dream.
Goa is famous for its beaches, world-famous churches, gastronomy, and nightlife
Goa is known for its beautiful beaches, great nightlife, delectable seafood, and world-heritage-listed sites. Although Goa's beaches are the primary tourist attractions, there are many surprises in store. With fashionable pubs, beach shacks, beautiful cafes, and several clubs and discotheques, Goa offers one of the best nightlife scenes in India. South Goa has several possibilities for people seeking a luxurious stay.
Agra, Uttar Pradesh: For its unrivaled Mughal splendor
Agra in Uttar Pradesh, home to the Taj Mahal, has been designated as a world heritage site. With its three jewels, the stunning Taj Mahal, gorgeous Agra Fort, and splendid Fatehpur Sikri, the city attracts thousands of tourists from all across India and the world, including historians and art lovers.
Varanasi, Uttar Pradesh: Because of its spiritual significance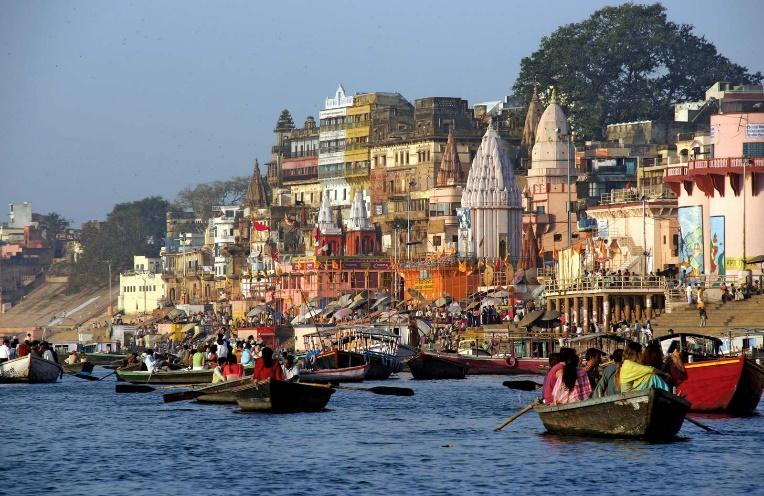 A vacation to the holy city of Varanasi in Uttar Pradesh would be incomplete without a visit. The city, often known as the city of Moksha (salvation), carries immense religious significance for Hindus.
Jaisalmer, Rajasthan: Known for its Rajputana splendor and a profusion of desert activities
Jaisalmer, often known as the Land of the Golden Sands, is a lovely city in Rajasthan noted for its rich cultural past and tales of strong Rajput monarchs. The vast Thar Desert surrounds this renowned tourist attraction. With its beautiful Sonar Quila or Jaisalmer Fort, Havelis, scrumptious food, and camel safari opportunities in the desert, Jaisalmer provides a real taste of Rajasthani culture, traditions, and legacy.
Gujarat's Rann of Kutch is famous for its salt desert and village life experiences
The Great Rann of Kutch in Gujarat is a vast stretch of white salt desert that is one of the top places to visit in India. The Rann of Kutch, which covers an area of 7500 square kilometers, is one of the world's largest salt deserts and the only one of its sort in India. This must-see Gujarat attraction comes to life during the annual Rann Utsav when the white canvas is covered with many hues and shades of colorful folk performances and art.
Aurangabad, Maharashtra: Known for its captivating architecture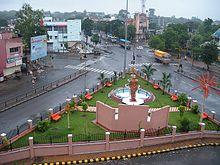 Aurangabad, a historical city in Maharashtra, is dotted with numerous old structures. A city that has been ruled by various dynasties in the past, now boasts of its rich legacy, with architectural marvels that tell the stories of once-ruling dynasties. Aurangabad is the greatest site to visit for history aficionados because of its spectacular Buddhist cave paintings of Ajanta and Ellora, a UNESCO World Heritage Site.
West Bengal's Sunderbans: For its diverse biodiversity and rustic appeal
Sunderbans in West Bengal is one of India's most famous wildlife sites, including the world's largest mangrove forests and a high population of Royal Bengal Tigers. Sunderbans, located in the delta formed by the Brahmaputra, Ganges, and Meghna Rivers, is also home to a diverse range of wild animals, reptiles, and birds. It is also designated as a UNESCO World Heritage Site.
Hampi, Karnataka: Known for its magnificently carved monuments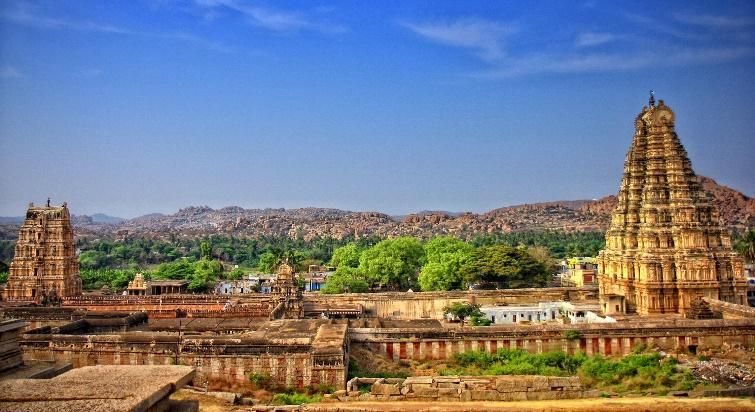 Hampi in Karnataka is another fantastic destination to visit for history aficionados, as it is steeped in the rich past of the Vijayanagara Empire stretching back to the 14th and 16th centuries. The ruins of this ancient city, with its numerous astonishingly gorgeous structures, temples, and palaces, still tell of the Vijayanagara emperors' grandeur and beauty.
Mysore, Karnataka: Because of its rich culture and plethora of attractions
Mysore is a historic city in South India that is famed for its stunning palaces and gardens. It is considered the cultural capital of Karnataka. Every Mysore attraction conveys a story about the city's magnificent past. Mysore does not miss an occasion to enchant its guests, whether it is the beautiful Mysore City Palace glittering with millions of bulbs or Brindavan Gardens adorned with singing fountains. During the world-famous Mysore Dasara Festival, a royal procession of colorfully decorated elephants is a major attraction in Mysore. The city is also known for its exquisite silk sarees and the delectable Mysore Pak.
Kaziranga National Park in Assam is a good place to see one-horned rhinos and royal Bengal tigers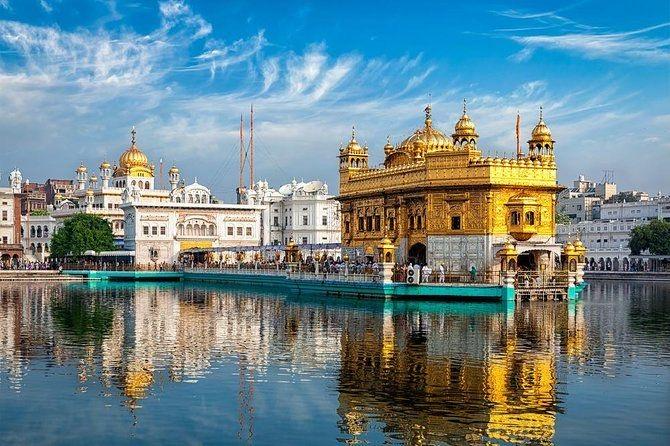 Kaziranga National Park in Assam is one of India's top wildlife sites, with the largest population of the endangered one-horned rhinoceros. Kaziranga is also a UNESCO World Heritage Site, and it is well-known for its elephant grass. Aside from one-horned rhinos, Kaziranga is home to many other species of wildlife, including Hoolock Gibbons, Tigers, Leopards, Indian Elephants, Sloth Bears, Wild Water Buffalo, and Swamp Deer.
Rishikesh, Uttarakhand: For yoga classes and adventure activities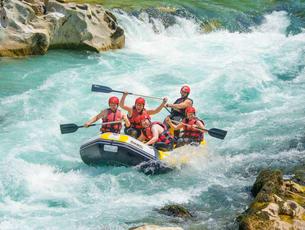 Rishikesh in Uttarakhand is a must-see location in India, located on the banks of the sacred River Ganga. Rishikesh, often known as the Yoga Capital of India, is largely frequented by yoga enthusiasts or those seeking a spiritual experience. Learning yoga in Rishikesh's ashrams and witnessing the Ganga Aarti in the evening are two of the city's best experiences. But that's not all Rishikesh has to offer; numerous adventure activities are beckoning you for an unforgettable experience. Camping, white water rafting, bungee jumping from India's highest platform, and flying fox (Asia's longest ride) are among the activities available to thrill seekers.
Rajasthan's Jaipur is known for its magnificent architecture, gastronomy, and shopping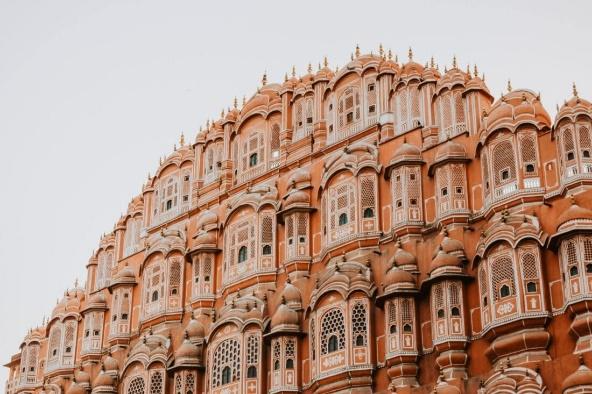 When visiting India, you must not miss the Pink City of Jaipur. Jaipur exemplifies what the royal state of Rajasthan is all about: it is elegant, full of fine monuments, and culturally rich. The city has been designated a UNESCO World Heritage Site for its efforts in preserving and maintaining its unique heritage.
Amritsar, Punjab: For the Golden Temple, Food, and Indian Army Cheering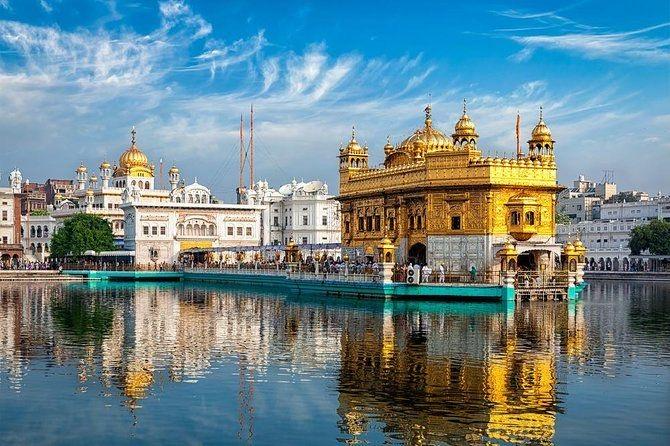 Amritsar in Punjab, home to the magnificent Golden Temple (Harmandir Sahib), should be on any India trip itinerary. Even though the Sikh sacred shrine (Golden Temple) is the city's most popular attraction, there are plenty of other places to visit in Amritsar. Amritsar reflects India's independence fight and is located on the Indo-Pak border (Wagah/Attari Border).
Please follow and like us: