Gurdas Maan is a musician, lyricist, director, and performer from Punjab, India. He was born in Giddarbaha, Muktsar, Punjab, India, on January 4, 1957. In 1980, his song Dil Da Mamala Hai brought him national prominence in India. He's gone on to release over 27 albums and write over 200 songs ever since. Gurdas Maan is a great Punjabi singer who is regarded as Punjab's core. His biggest hits have earned him international acclaim.
For about two decades, the brilliant dazzling star of Punjabi music and culture has maintained the top rank. He does have an unrivalled worldwide charm and has captivated the hearts of many people around the world.
With his amazing blend of musical prowess and charm that shines in his screen presence, his approach is distinct from that of many other musicians.
Personal Life
Gurdas Maan was born into a Sikh Jutt lineage in Giddarbaha, Punjab, to the late S.Gurdev Singh Maan and the late Bibi Tej Kaur. Maan is the father of Gurickk G Maan, who studied at Yadavindra Public School and Mayo College. He is wedded to Manjeet Maan. He attended Eton College as well.
Early Life
Gurdas Maan received his formal education in Malout. His parents got him admission at a higher educational organization in Patiala following he completed his studies there. Gurdas, a strong sports fanatic, was enthralled with the city's National Institute of Sports, prompting him to enrol and get a Masters Degree in Phys Ed from the N.I.S.
He's the person who started music as a hobby and have never imagined he'd be talented enough to make it as a professional singer until he started winning school contests. He has been known to put listeners in a stupor with his songs since that time. He's one of the very few persons who captivates you with the demeanour and mannerisms.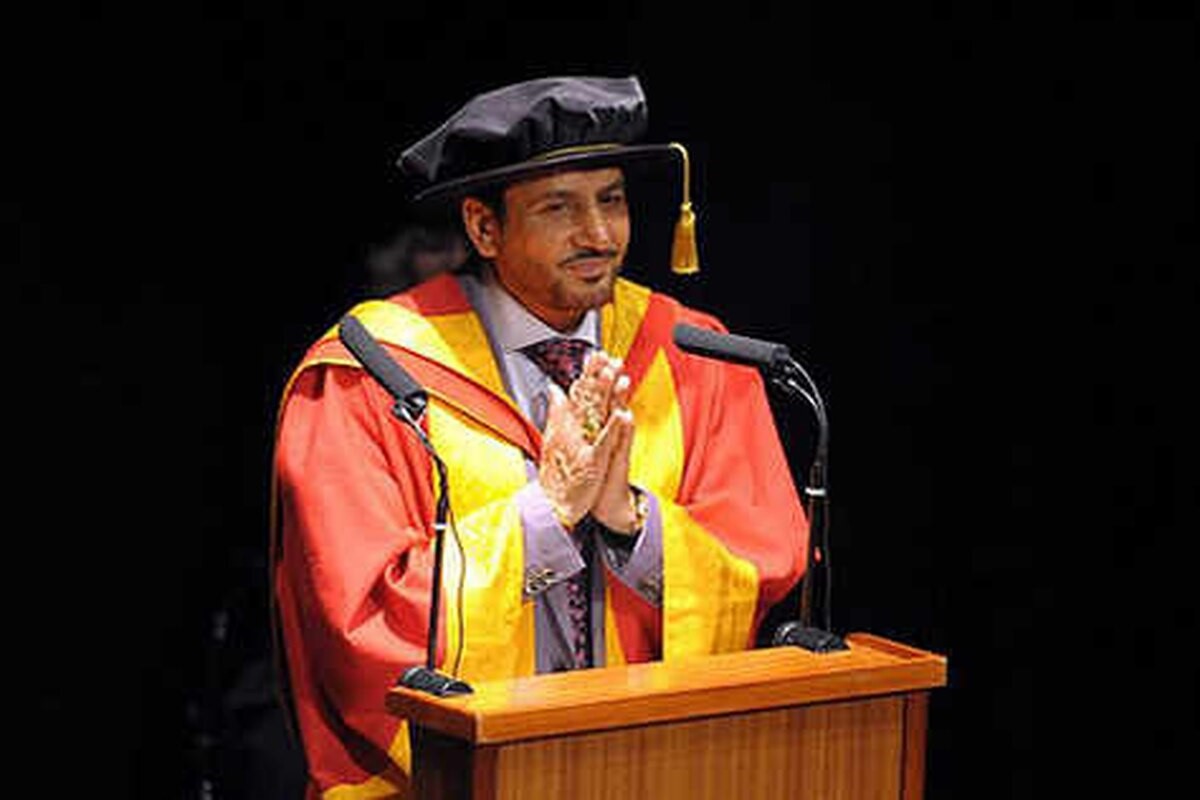 He performed at youth festivals sponsored by many institutions and received numerous medals for his music and performance, which he did with the help of his friends. He won medals in a variety of sports activities, along with a bronze at the National Championship and a black belt in judo.
He sang Dil Da Mamla Hai, a song he wrote independently, during one of his stage performances. A producer from a Jalandhar Television channel saw the performance and felt the song had possibility, so he called Gurdas with a proposal for a TV live performance, which Gurdas accepted. The song acquired national recognition when it was broadcast on December 31, 1980, and Gurdas Maan had become a national icon. The song's extraordinary popularity caught the eye of HMV, who sought to produce and market it. Gurdas' debut single was published with HMV one year later, in 1981.
Gurdas made his debut as a solo singer in India, while the music industry was ruled by duet performers, and he apparently turned down numerous offers to join a duet because he wanted to play and be a popular solo artist. Gurdas has almost always sung as a solo singer from his debut. In his formative years, he also developed and supervised TV shows for the DoorDarshan Network in Delhi, like POP Time.
Film Career
Gurdas Maan is most recognised for his excellent achievements in two films: Waris Shah: Ishq da Waris (2006), which was shortlisted for an Academy Award for Best Foreign Language Film, and Shaheed-E-Mohabbet (1999), which is based on the true storey of Boota Singh.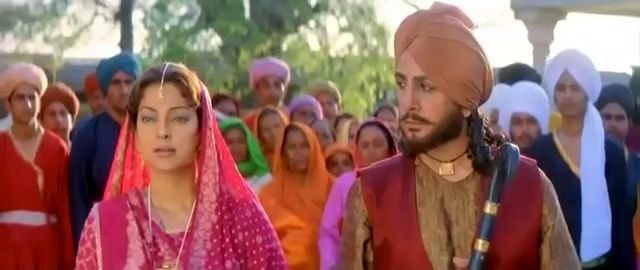 Gurdas also starred in the popular film Shaheed Udham Singh (2000) as Bhagat Singh, a Sikh man without prejudices related to religion, class, or tribe, several of his followers and friends attest to him being in real life.
He also co-starred with Juhi Chawla in the classic Des Hoyaa Pardes (2004), an emotional drama about the calamities that befell the Punjabi community in the 1980s.
Awards/Recognintion
For Boot Polishan, he received "Best International Album" at the UK Asian Music Awards in 2009. The incredible Gurdas Maan is now one of the most well-known Punjabis living. For nearly two decades, this brilliant glittering star of Punjabi music and movies has kept the top rank. He has maintained a wonderful level of all-encompassing attention and captivated the hearts of countless masses around the world.
Gurdas Maan has appeared in a number of hit Bollywood movies and has received numerous awards, along with the Jury's Award, which was presented to him by India's president in 2005. On 2015, he collaborated with Diljit Dosanjh on the song "Ki Banu Dunia Da" in MTV Coke Studio India, which was published in season 4 episode 5 (16 August 2015) on MTV India. The song was launched on August 15, 2015, and it had over 32 million views on YouTube in less than two weeks.
Via his elocutionary capability and piercingly brilliant tunes, Gurdas Mann has effectively held the foundation for the development of Punjab sense of worth. His song 'Apna Punjab Hove' has become a veritable anthem for Punjabi people all across the world, and he uses his one-of-a-kind talent to submissively kick off this compilation.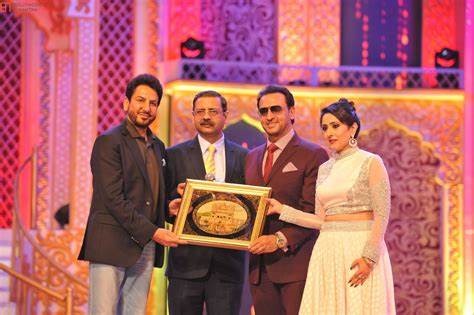 Gurdas Maan is widely recognised for bringing Bhangra music from a regional focus in Punjab to a global audience. Apna Punjab has exceeded the most of his other songs in terms of success since its premiere, especially at the Asian Pop and Entertainment Awards in Birmingham in 1998, when "Apna Punjab" won Best Track and Best Album.
Gurdas Maan is the primary Punjabi musician to receive the national award for Best Male Playback Singer at the 54th National Film Awards for his song of Heer in Waris Shah: Ishq Daa Waaris, which tells the entire storey.
Gurdas Maan Accident
Gurdas was engaged in a car crash in Karnal, Haryana, India on January 20, 2007, in which his luxury Range Rover SUV was slammed and totally destroyed by a truck close to the town of Madhuban in Haryana. Gurdas was only slightly hurt on his face, hands, and chest. He was soon brought to a Mohali hospital, in which he was evaluated by physicians, who declared to the media that he was uninjured and totally fit, save from these small injuries.
Gurdas Maan has already been in two vehicle accidents and has survived with cuts and bruises in both. The very first accident occurred on January 9, 2001, when Gurdas' vehicle collided with some other truck in a nearby village Rupnagar, Punjab. Tragically, Maan's driver died in the collision. Gurdas Maan later confessed that the driver had instructed him to put on his seatbelt moments before the collision. Gurdas Maan feels he would also have died as well if it hadn't been for his driver. Later, he devoted a song called "Baithi sade naal savari utter gayi" to his chauffeur, who also was a longtime buddy.
Gurdas Maan Controversy
On August 26, Gurdas Maan was arrested at the Nakodar local police station in Jalandhar under Sections 295A (deliberate and intentional conduct designed to offend religious sentiments) of the Indian Penal Code.
According to the Punjab and Haryana High Court, Maan's imprisonment is not required in the situation of religious emotions being wounded because nothing is to be retrieved.
Gurdas Maan's appeal was denied by a Jalandhar court on September 8. In a case involving religious emotions, the Punjab and Haryana high court awarded Gurdas Maan conditional relief on Wednesday.
'Maan is a well-known singer, but he's not a figure who will be exempt from the investigation,' the court stated. Even the authorities requested that he come for an investigation within a week.'
It all happened because of Gurdas Maan's statement on Sikhism which he gave during his live performance that might not be intentional but it did hueted the sentiments of people for which now he got bail and also he asked for forgiveness by posting a video on Instagram platform.
Real Name
Gurdas Maan
Date of Birth
January 4, 1957
Birthplace
Giddarbaha , Muktsar , Punjab
Height
5′ 9″ (1.75 m)
Weight
70kg
School
Yadavindra PublicSchool, Patiala
College
N/A
Qualification
Masters Degree in Physical Education
Family
Father – S. Gurdev Singh
Mother – Tej Kaur,
Marital Status
Married
Wife
Manjeet Maan
Profession
Singer, Songwriter, Choreographer, Actor
Debut
Song – Dil Da Maamla Hain (1980)
Album – Chakkar (1984)
Film – Maamla Gadbad Hain (1984)
Net Worth
$14 Million
Please follow and like us: