Diljit Dosanjh was born in Jalandhar, India, on January 6, 1984. He is a professional singer, actor, and songwriter, as well as a judge on the show Indian Idol. Daljit was his first name, which he changed to Diljit after his music producer, Rajinder Singh, suggested it.
Diljit released musical videos and albums to showcase his talent, as singing was his greatest interest. Many of his works were mega hits, and he became well-known among average Punjabi listeners. Diljit's soundtrack was well suited to Punjabi folk, with a bit of western lyrics thrown in for good measure.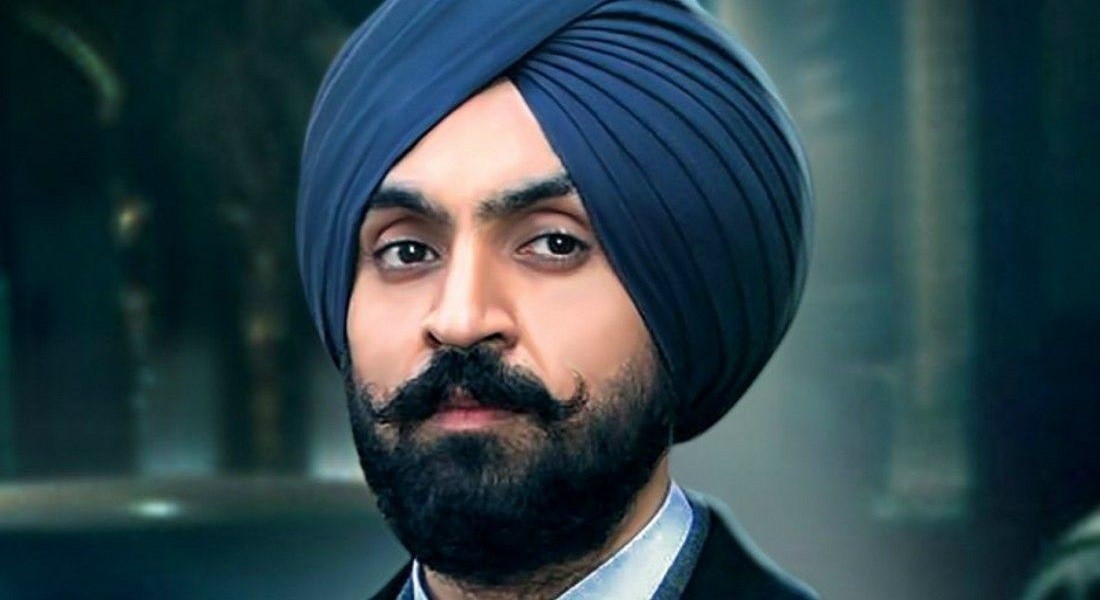 Not only for his acting and singing, but also for his good looks, he is now well-known and well-liked all over the world. Diljit Dosanjh has been a part of the entertainment industry for the past 18 years. He went to Shri Guru Harkrishan Public School in Ludhiana for his education and completed his high school diploma there. Balbir Singh, a former colleague of Punjab Roadways, is his father, and Sukhwinder Kaur, a housewife, is his mother. He has two brothers and sisters, an older sister and a younger brother.
He listens to Amar Singh Chamkila's records virtually every day since he is enthralled by their vocal abilities. Diljit Dosanjh is an award-winning Indian film actor, tv personality, and one of Punjab's most popular musicians. His debut album, Ishq Da Uda Ada, was published in 2000. In 2011, he debuted his Punjabi cinema breakthrough with The Lion of Punjab, and in 2016, he had his Bollywood debut with Abhishek Chaubey's Udta Punjab. For his services to the singing and cinema industries, he has received numerous awards.
Music Career of Diljit Dosanjh
After performing in local theatres throughout his undergraduate years, he made his professional singing debut in 2000 with the Punjabi album Ishq Da Uda Ada, released on Finetone Cassette, a T-Series label. The eight-track record, though, unable to thrill the audience, so he launched his newest album, Dil, in 2004, which failed as well. His third album, Smile, was published by T-Series in 2005, and it was only then that he became well-known. Between 2005 and 2016, he delivered seven more albums, as well as a variety of singles.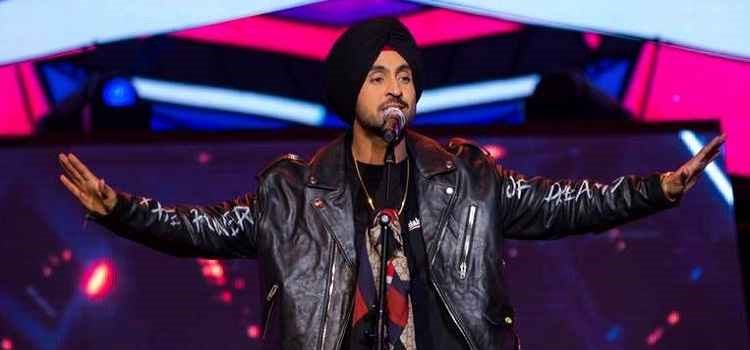 Urban Pendu, one among his records, was prohibited owing to the contentious content of majority of his tracks, which sparked several demonstrations, causing Dosanjh to cancel the release. He has recorded several songs with famous Indian rapper Yo Yo Honey Singh, the most well-known of which is Lak 28 Kudi Da. He also appeared on Singh's 2012 record International Villager, where he sang a song. The singer has also contributed to the songs of numerous Bollywood films, including Tere Naal Love Ho Gaya (2012) and Yamla Pagla Deewana 2. Proper Patola (2014), Patiala Peg (2015), and 5 Taara are a few of his most famous tunes (2016). Shadaa (2019) and Suraj Pe Mangal Bhari (2019) are two of his other films (2020). His album G.O.A.T was loved by audience and it was a great hit and his latest album Moonchild era is in rise too. Even Deepika padukone and Ranveer singh are grooving on his track "Lover" of Moonchild Era Album.
Film Career of Diljit Dosanjh
Diljit made his Pollywood (Punjabi film business) debut in 2011 with The Lion of Punjab, but the film bombed at the box office. Moreover, the main track from the film Lak 28 Kudi Da, that he co-wrote with Yo Yo Honey Singh, was a huge smash. Following his debut film, Dosanjh starred in the 2011 film Jihne Mera Dil Luteya, which grossed a lot of money when it was released. Saadi Love Story, Disco Singh, Punjab 1984, Sardaar Ji, and Mukhtiar Chadha are among the films in which Dosanjh has appeared. Jatt and Juliet, which was released in 2012, was one of Diljit's and the Pollywood cinema industry's biggest hits.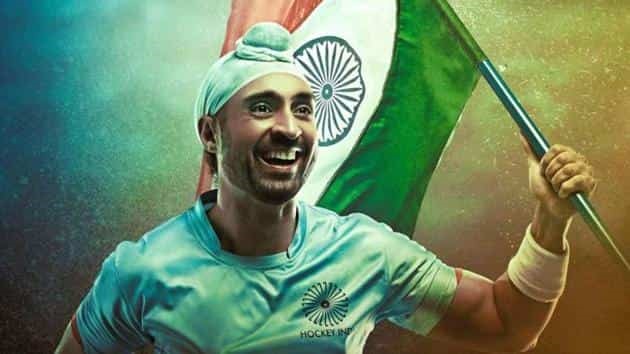 Another important film in his career was the 2016 movie Ambarsariya, in which he was hailed for his amazing comic timing. He had his Hindi Film debut that year in Abhishek Chaubey's Udta Punjab. His passport to national prominence was the film. All praised his portrayal, and he received the Filmfare Award for Best Male Debut. Sardaar Ji 2 was his another film, which got mixed reviews and winds up being an average film. In 2017, he had his Bollywood debut with the film Phillauri, starring Anushka Sharma. The picture, however, received a lacklustre remarks at the box office. In 2018, he starred in Pankaj Batra's Sajjan Singh Rangroot, an Indian historical battle film.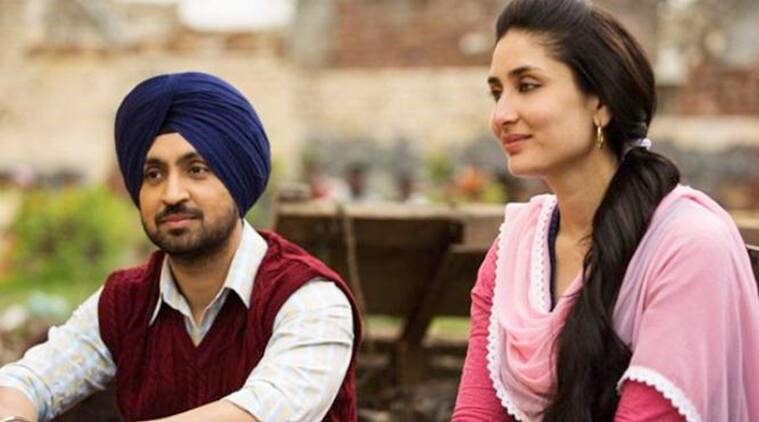 The movie is based over the First World War battles of Sikh warriors in the British Indian Army. Welcome to New York, Soorma, and Arjun Patiala are among his 2018 Hindi cinema ventures. Along with this he had acted in Good news with co-stars Akshay Kumar, Kareena Kapoor & Kiara Ali Advani. His upcoming Project is in collaboration with Shehnaaz Gill, Sonam Bajwa & Gippy Grewal.
Recognition/Awards
Dosanjh's video song "Proper Patola" was launched on Vevo in August 2013, becoming the first Punjabi track to be published on the platform.
Coca-Cola and Flipkart, India's top e-commerce company, announced Diljit Dosanjh as a brand endorser in August 2015.
He is the very first turbaned Sikh to have a wax statue erected at Madame Tussauds in London.
Diljit is the very first South Asian artist to visit the Google, Facebook, Twitter, YouTube, and Instagram headquarters in the United States on the very same day.
Over through the years, Diljit has won seven Brit Asia TV World Music Awards.
He is Birmingham's best-selling Indian artist. He has sold out three Wembley Arena gigs.
His album G.O.A.T as it was on top of Billboard's Top Triller Global Chart.
He was named to the Sikh 100 list in 2021.
Dosanjh founded the Saanjh Foundation, a non-profit organisation that helps impoverished kids and older adults by donating to orphanages and nursing homes.
It also aims to empower young people by addressing issues such as self-esteem, well-being, anti-bullying, mentorship, and career progression.

Real Name
Daljit Singh
Name
Diljit Dosanjh
Date of Birth
06 January 1984
Birthplace
Dosanjh Kalan, Jalandhar, Punjab
Height
5′ 9" or 175cm
Weight
69kg
Family
Father – Balbir Singh and
Mother – Sukhwinder Kaur
Marital Status
Married
Qualification
Diploma
Profession
Singer, Actor, Producer
Debut
Album – Ishq Da Uda Ada (2004)
Punjabi Film – Mel Karade Rabba (2010, Special Appearance)
Punjabi Film – The Lion of Punjab (2011, Lead Role)
Bollywood Film – Udta Punjab (2016)
Net Worth:
$20 million
Please follow and like us: