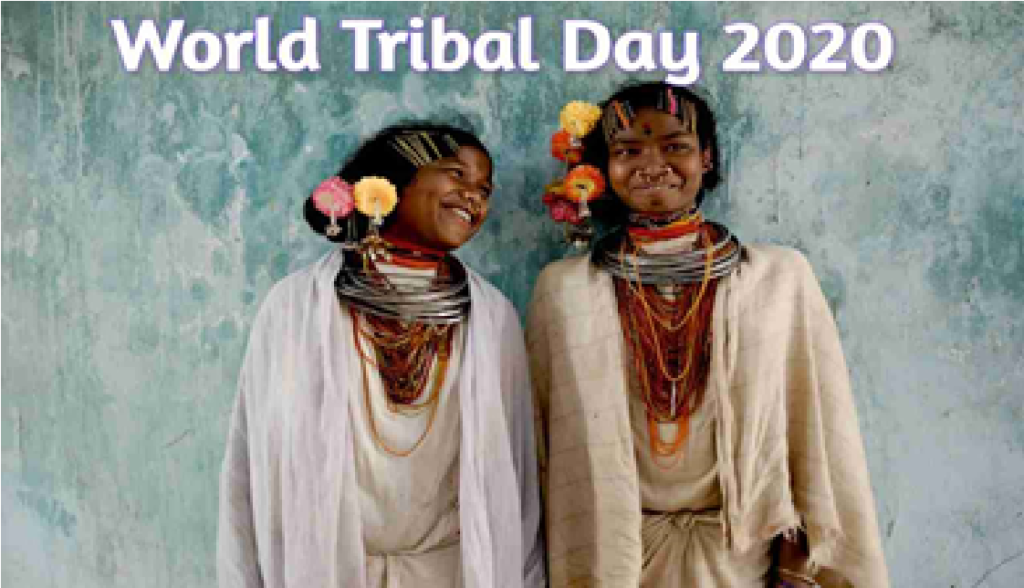 August 9 is known as 'World Tribal Day'. On this day, the United Nations (UNO) constituted a Working Group for the good of tribals which met on 9th August, 1982. Since then (UNO) has declared its member countries to celebrate 'World Tribal Day' on 9th August every year.
It was only when the United Nations (UNO) in the 21st century realized that tribal society was suffering from problems such as neglect, unemployment and bonded child labour, this Task Force was formed to solve these problems, implement and protect the human rights of tribals.
The word tribal is made up of two words 'adi' and 'vasi' and means native.
Tribals constitute 8.6% of India's population, i.e., about (10 crore).
Tribal nature is a worshipper. They worship all the animals, animals, mountains, rivers, drains, fields found in nature. And they believe that life takes place in everything of nature.
Major tribal communities of India include Jat, Gond, Munda, Khadia, Ho, Bodo, Bhil, Khasi, Saharia, Santhal, Meena, Oraon, Pardhan, Birhor, Pardhi, Andha, Tokre Koli, Mahadev Koli, Malhar Koli, Takankar etc.
The tribal community puts up a special kind of flag at their religious places, fields, houses, etc., which is different from the flags of other religions.
The tribal flag contains all the symbols like sun, moon, stars etc. and these flags can be of all colours. They are not tied to any particular colour.
The Indian Constitution uses the post of 'Scheduled Tribe' for tribals.
Please follow and like us: