All three cities cannot be compared as all the cities are popular for various reasons. Here with Amritsar tourism being a historical city, it is known for its food, while Mohali is a pretty new city, here you do not face any issue in getting employment due to the big industry. Still, if you choose to live, you might choose Mohali as the new generation check out more career alternatives here.
But still, it depends on how you define good and in which factor
I have done some schooling from Amritsar. Yes the town forces you to expand your standard of living. The highest point is Amritsar was not made up some years ago, the city has a history line which speaks for itself, it is focus point of a complete religion, thousands of travellers visit the city daily. The infra of the place is that good, it is bit older but yeah societies and colonies are being establish in outskirts. If someone asks about schooling then Amritsar is no less than any other city, it comprises of some of the good schools in punjab. Amritsar is also household to Guru Nanak Dev Univ. which provides numerous courses. It is charm for foodies out there(though whole punjab is pleasure to foodies). Amritsar is definitely not an industrial hub though it comprises of few factories but cannot be considered hub. The city has a great well connection to the rest of country via air, road, and rail. Overall, Amritsar is like a dream city but also an ideal region for a middle class family to live in.
Mohali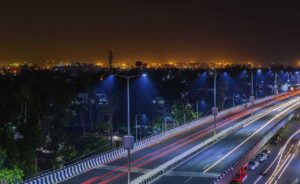 On the other side Mohali is nowhere lesser than amritsar but the city has no as such history of itself. The good thing to you living in mohali is it is adjoining to the attracting city of Chandigarh, there is nothing like a physical border between both and mohali is now being plan up as complementing to Chandigarh . Mohali is consider as a industrial hub, it has factories of all kinds, chandigarh now has an IT hub in manimajra zone. This is the biggest reason of humans getting shifted to Panchula, Mohali, and Zirakpur (the tricity). Mohali is also the hub to most of private colleges and universities namely Rayat Bahra, Chitkara, CGC, Chandigarh University, and many more and Chandigarh is home to Punjab University, PEC and UIET. Mohali is perfectly well planned city, cost of living is somewhat higher to as of Amritsar but yeah not that high for the middle class, one do sure way adjust as the development of city and other benefits justify the same. Connectivity wise, Mohali is pretty well connected to other chunks and Ambala is 40kms from Mohali (almost every rail coming and going from northen India passes through ambala)
Mohali is much more modernized than Amritsar. But if you need calm, peace then you try out living in Amritsar. As it is a holy place to live.
Ludhiana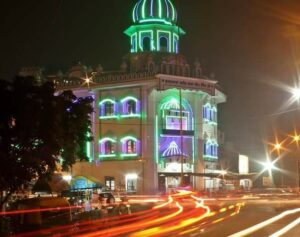 You get used to see up a lot of luxury vehicles on the road as if they were hero bicycles.
Nice way Traffic is here at all the time – either it's because of car, a scooter or cycle.
Big Aunties will bring marriage propositions to you like great deals.
You will explore a lot of restaurant with decent service
Nightlife is there. And pretty safe one too.
As a professional of today's era, you will identify where to work. Because there's place to work. Especially, the IT crowd.
There are public libraries too. (Many of the readers will be here but pretty much all the libraries that are there in the city are either university libraries or libraries of a particular center that only keep material connected to different association)
It is wise not to pick a battle with anyone
The roads used to be better one but then the gov. decided to do some extra development so they pull apart most of the infrastructure down to wreckage.
You will explore younger kids driving around in their big bigger cars and zooming past on the high octane bikes with respect to whosoever and whatsoever around.
Tons of kitty parties. Every restaurant, every cafe you go to – reservation for kitty parties.
Theatre scene and cultural aroma is here. It is not limited to colleges and schools.
There is a concept of queue. You need not to push your way through to the counter and do talk to the attendant at the similar time when the attendant is attending to a customer. If you tell them there's a queue, you'll get to hear some nice words.
People do wear shades in the afternoon. Pretty common.
Home is where the heart is. And if you have your friends and family close to you, then life is pretty good in Ludhiana.
Please follow and like us: