Kulwinder Billa is a Punjabi musician and songwriter, as well as a Punjabi cinema actor. He was born in Mansa, Punjab, India, on February 2, 1984. Kulwinder started his career with the track Kale Rang Da Yaar, which was extremely popular at the time. He is a follower of the Sikhism religion. Kulwinder graduates from S.D. College in Barnala, Punjab, India. And not just that he has also done PhD. From Punjab university as well so he retains among those very few people who's actually well educated in Industry.
Kulwinder Billa enjoys singing, travelling, and riding motorcycles. Kulwinder's preferred cuisine is Punjabi cuisine. Billa is a big fan of classic Punjabi tunes, and his favourite musicians are Sukhwinder Singh and Gurdas Maan. He stands 5'8″ tall and weighs roughly 68 kg. He stands 38 inches tall with a waist of 30 inches and biceps of 12 inches.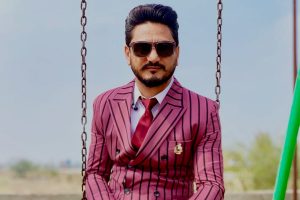 Billa has great love for old Punjabi folk music that's the reason you can sense the essence of folk Punjabi in his own songs as well like "Time table". He got really amazing voice for which people love him as well as his singing. It's already been a decade since Kulwinder Billa has established himself as a great singer in an Industry and even now people has the same level of love and craze for his singing there's literally no song of him less than million views.
Family of Kulwinder Billa
Kulwinder has been with his family mostly among his family is his father whose name is Maggar singh and mother Gurjeet kaur. He is married too with Ravinder kaur with whom he had a long time relationship and finally ties a knot as well in an interview he shared that he met her while doing a bhangra and singing practice in her college and from then only their love story started.
Now they also have a little daughter together who's really very cute and like any other father he is also very affectionate towards his baby.
Apart from family comes his friends who have became family now and that is Shivjot who is an another well known singer in Punjabi Industry. They both share a great bond together and they have even collaborated for many songs together and released a massive hit songs like "Palazoo" starring Himanshi khurana in it. Be it work or personal life they have close knit relationship with each other.
Career of Kulwinder Billa
One of his professors told him that he sang exceptionally good in university, so he recorded a dummy song and shared it with his friends over Bluetooth.
"I had a professor who stated that I sang really well and that he must record a song," he adds at the presentation of his debut single Kale Rang Da Yaar. "I merely filmed a dummy of the song," he explains. Surprisingly, the song works extremely well. Kulwinder also claims that the dummy was on my cellphone and that he created a few C.Ds of it.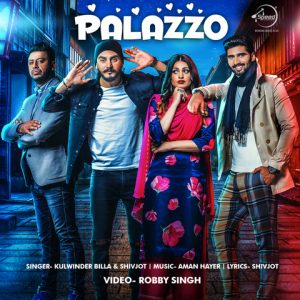 When he found that his song had been credited to other vocalists, he started recording it as a single, and it became his first big hit. In August of 2007, he began formal music lessons.
Kulwinder used to compete in singing contests when he was a child. After his sister accompanied him to a celebratory dinner, he first played at a singing performance.
He used to have a Motorola phone at the time, so he shared the song to his pals through Bluetooth. The song became popular, and he became known as a Bluetooth singer.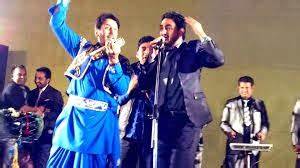 The song ultimately gained popularity, and he became known as a Bluetooth singer. In 2006, Kulwinder Billa actively participated in the music reality show 'Awaaz Punjab Di.'
His musical career began with the records 'Koi Khaas' and 'Punjab.'
He began his acting career alongside Gippy Grewal in the Punjabi film "Subedar Joginder Singh."
In 2018, he made his acting debut alongside Wamiqa Gabbi in the film 'Parahuna.' The Government of punjab and the division of youth services have given him the "Youth Icon Award."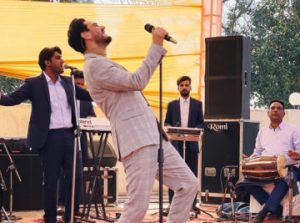 Gurdas Maan, a famed Punjabi singer, praised his vocals and work, and the two sang the song "Mud Duniya Vich Aaya" duet. Kulwinder's hit song Jatta Koka went viral on the internet in 2019.
He lately unveiled the song's look poster, which features Kulwinder Billa and Zoya Afroz as the female lead. 'Dil Lai La,' Kulwinder Billa's latest single, is a funky ballad with intriguing lyrics and appealing beats. The song is perfect for a party, and we're confident it will quickly rise to the top of the week's music charts.
The song contains leading female Zoya Afroz in the credits. Jaani wrote the song, and Avvy Sra composed the music. The song was performed by Timed Music. And in a day only this track got 4.3 Million views which is insane response.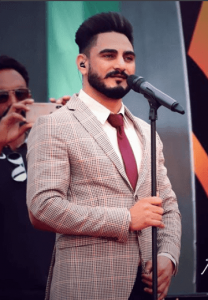 Another latest song of his was released on July 30th called "Laala Laala" which was composed by Bunty bains and female lead is Alankrita Sahai. This song in just a months got 25 Million views which is again huge so you can guess how loved he and his singing is and best part is he never loses the essence of folk music in his latest songs as well.
Most of his songs are grooving one he barely releases sad songs his most loved and liked song is "same time same jagah" in this song video is literally showing the old times Punjabi traditions and even the story is based on old love stories which is amazing this song was released 5 years back and by now it has 259 Million views which off course is a big number. Even Dj's plays his old songs as people loves grooving on them be it Time table or Palazoo. His song "Time table" by now has 50 Million views and it's been 6 years since it's release.
After great success of first version he released second part of this song "Time Table 2" and that was love by audience even more and by now have 145 Million views.
Real Name
Kulwinder Billa
Name
Billa
Date of Birth
2 February 1984
Birth Place
Mansa, Punjab, India
Height
5' 8ft
Weight
68 kg
Family
Father Name – Not known
Mother Name – Not known
Brother – Summit Bhalla
Sister – Not known
Marital Status
Married
School
Not known
College
S.D College, Barnala,Punjab
Qualification
BA, MA, M.Phill., PhD
Profession
Singer, Lyricist
Debut
Song – Kale Rang Da Yaar
Net Worth
N/A
Please follow and like us: