A well-known Punjabi actor and musician is Ravinder Grewal. His birthday is on March 28th, 1977. Village Gujjarwal, near Ludhiana, Punjab, is where he was born. He made his musical debut with the song "Naal Nack Lei," but his first film, "Raula Pai Gaya," was released in 2013. The release was made under the banner of his own production company. Ravinder Grewal also featured in the 2015 legal comedy Judge Singh LLB. Punjabi, Bhangra, romantic, and hip-hop are among his categories.
Ravinder Grewal is an Indian cinema singer best known for his work in Bollywood. In 2009, Ravinder's previous movie, Munde U.K. de, was released in theatres. He has a tremendous fan base not just in India but also internationally. His fans include children, teenagers, housewives, and even the elderly. His perseverance, dedication, and love for his profession have earned him industry recognition.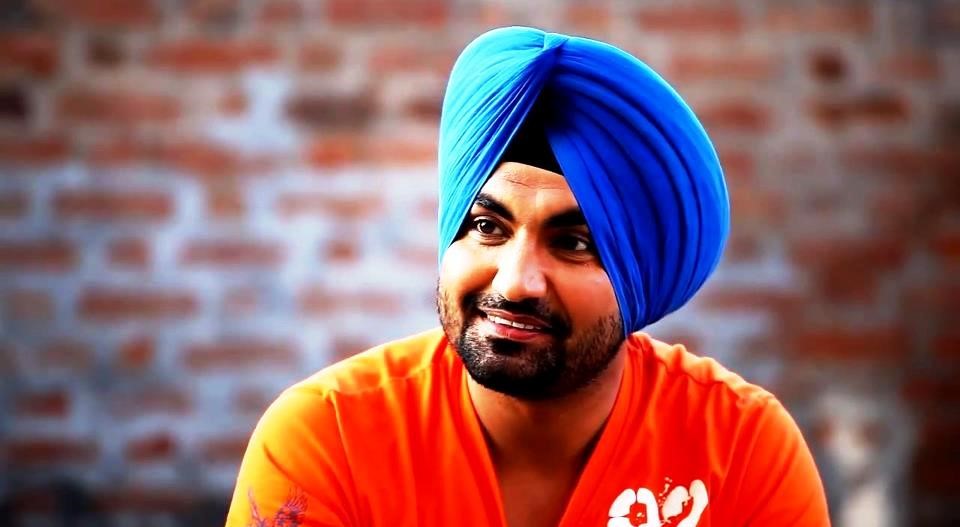 Ravinder Grewal has sung so many hit songs and among them the most viewed on YouTube is PU vs Lovely this song was launched 6 years back and as of 2021 it has 15 Million views this song was recorded and published by Tedi Pag records and notably Ravinder Grewal worked in so many song with this label.
You can always feel the essence of Punjab in Grewal's song as he himself is eternally attached to his roots he never forget to include Punjab in his songs Like his song The Truckers which was released 2 years back and has 5.8 Million whooping views by now is also related to jatt life and their desi feels which was loved by millions of people.
You can find Grewal's song in almost every genre be it Romantic, Punjabi/Desi, Emotional or Devotional and without a doubt he did very well in all of them.
One such emotional song was Dollar where he has shown the relation between son and father and the sacrifices of father for their children to send them foreign for studies it was beautiful song released 3 years ago with label Tedi Pag Records again and it again was loved by millions of people particularly 2.8 Million.
His latest song was Jawani 1984 to 2001 again with Tedi Pag Records Label this song has depicted the major change that has came in today's generation especially dedicated sikh youngsters who got involved into Drugs and other misleading things which have spoiled them terribly where as in previous times it wasn't this like such. This song has shown the reality of people and the change that has came since 1984 to 2021.
This one is the latest song of Ravinder Grewal which was premiered on 7th of September 2021. And till now it has 800K views along with 82K likes and 8K comments in response people have agreed with the facts that has spilled by Ravinder Grewal in this song.
This is the reason Grewal stands out of any other artists and singer because he never worked for views but for the betterment of society. You can always get a message after watching his song for a good.
Not just songs Ravinder Grewal has also done various movies that too comedy movies so this depicts how versatile he is as an actor and artist. His movies are Phir Raul ape gaya – 2008, Raula Pai Gaya – 2012, Yaar Velly – 2014, Judge Singh LLB – 2015 , Nikka Zaildar 2- 2017, Dangar Doctor Jelly – 2017 , 15 lakh kadon Aauga – 2019 & Gidarh Singhi – 2019.
So here you can see that it almost been a decade since Ravinder Grewal has been in a Punjabi entertainment Industry and it has been remarkable indeed.
Hope you have got know more about your favorite artist Ravinder Grewal after this blog.
Real Name
Ravinder Grewal
Profession
Singer, Model, Actor
Date of Birth
28 March, 1977
Height
5' 8"
Weight
75 kg
Birth Place
Village Gujjarwal, District Ludhiana, Punjab, India
Family
Father- Not Known
Mother- Not Known
Brother- Not Known
Sister- Not Known
Marital Status
Not Known
Nationality
Indian
Religion
Sikh
Debut
Singing Debut: Naal Nach Lei

Film Debut:
Raula Pai Gaya (2013)
Net Worth
$4.8 billion
Please follow and like us: