Jaswinder Bhalla is a Punjabi & an accomplished actor who was born on the 4th of May 1960. He began his professional career as a comedian with Chankata 88 in 1988, and then moved on to acting with the film Dulla Bhatti. He is most recognized for his comedy show Chankatta and for his involvement in Punjabi films as a comedian.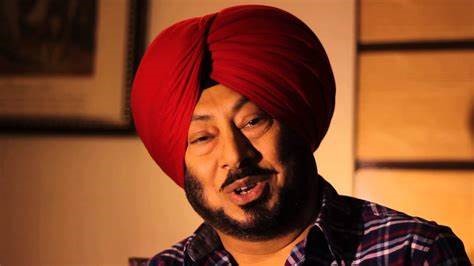 He is known for always including taglines in his films and for using them to add a humorous element to them. He also does stand-up comedy and has toured Canada and Australia with his stage play Naughty Baba in Town.
Early Life
Jaswinder Bhalla was born and raised in the town of Ludhiana on May 4, 1960. Master Bahadur Singh Bhalla, his father, had been a primary school teacher in the village of Barmalipur. Senior Secondary School Doraha was where Bhalla received his fundamental schooling.
Jaswinder is a well-known and well-liked celebrity who is well-known for being a comedian. Jaswinder Bhalla is 61 years old as of 2018. Jaswinder Bhalla belongs to the list of well-known comedians. Punjab Agricultural University granted him his B.Sc. and M.Sc. degrees, while Chaudhry Charan Singh University in Meerut granted him his Ph.D. He started his professional at PAU as an Assistant Professor, and by the time he retired off active service on May 31, 2020, he was a Senior lecturer and Head, Department of Agricultural Education.
He began his career as a performer at Independence Day and Republic Day celebrations. In 1975, Jaswinder Bhalla and two of his classmates were chosen for All India Radio. Jaswinder Bhalla performed humour at university programmes while an undergraduate at Punjab Agricultural University. He began his professional career in 1988 with the audio CD Chhankata 1988, which he co-performed with Bal Mukund Sharma. In Punjab Agriculture University, Bal Mukund Sharma and Jasiwnder Bhalla were friends. The term Chankata comes from a collegiate yearly show put on by Bhalla and Sharma at PAU.
Family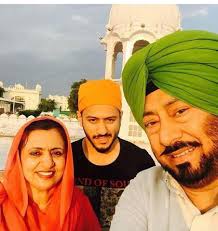 He is the husband of Parmdeep Bhalla, a Fine Arts instructor. Pukhraj Bhalla, his son, is a B.tech in Media Visuals student at Punjabi University in Patiala. In 2002, Pukhraj has also been in in a number of Chhankata tapes and has acted in a number of Punjabi movies and recently starred in series Yaar jigree kasooti degree which was a great hit. His daughter, Ashpreet Kaur, is wedded and lives in Norway. Balmukund Sharma, who plays Bhateej as in Chhankata serial, is one of his closest pals.
Career
Jaswinder's film credits include Mahaul Theek Hai, Jeeja Ji, Jihne Mera Dil Luteya, Power Cut, Kabaddi Once Again, Apan Phir Milange, Mel Kara De Rabba, Carry On Jatta, Jatt and Juliet, and Jatt Airways. He often responds with distinct Takia Klams in certain Punjabi movies. Mein Taa Bhannduu Bullan Naal Akhrote, Je Chandigarh Dhaijoo Pinda Warga Taa Rehjooo, and Dhillon Ne Kaalaa Cot Aiven Ni Payeya are examples of such dialouges. He claims that his painting draws attention to social ills such as female foeticide, narcotics, and illiteracy. In most movies he worked as comedian and people love his dialouge delivery and the way he act and express with humor in his movies that is the reason he got a huge global fame. Neelu Sharma, in addition to Bal Mukand Sharma, is a character of the Chhankata series. The videocassette for the program, which began with Chhankata 2002, was also broadcasted.
He depicts several avatars from all realms of Punjab life in his Chhankata series. Chacha (Uncle) Chatur Singh, an elderly villager who discusses about Punjabi politics, the disparities among rural and urban lifestyle, and recounts jokes from across all fields of life, is among the key characters. Bhana, a youth from Chatur Singh's hamlet who has moved to the United States and arrives at the Chhankata like an NRI, is yet another role he plays. Chatur Singh's son, JB, is yet another character played by Jaswinder Bhalla. Taya Fumhan Singh is also another important character.
Jaswinder Bhalla Controversies
Some ragi jathas accused him of mocking them in his cd Chankatta 2003, and they made significant protests to it. The album's performers and producers have made a public apology. His most watched record, Mithe Pochey, drew the wrath of Nambardaars from across Punjab for its mockery on people. Because of his comedy on the Punjab administration, he was reportedly hit by a Punjab government employee.
So, this was all about your favorite comedian Jaswinder Bhalla who is an amazing comedian as well as an actor & loved by people globally and mainly by Punjabi audience as he himself belongs to Punjab.
Main thing about his acting is his way of delivering a dialogue which is really very appropriate and full of humor. Hope you have got more information about your favorite actor Jaswinder Bhalla through this article.
| | |
| --- | --- |
| Real Name | Jaswinder Bhalla |
| Nickname | Chacha Chatar Singh |
| Date Of Birth | 4th May 1960 |
| Birth Place | Village Boparai Kalan, Jalandhar, Punjab, India |
| Hometown | Doraha, Ludhiana, Punjab, India |
| School | Goverment High School Doraha Ludhiana, Punjab, India |
| College | Punjab Agriculture University, Ludhiana,Punjab, India |
| Educational Qualifications | Ph.D. in Agriculture Science |
| Marital Status | Married |
| Wife/Spouse | Parmdeep Bhalla |
| Children | Son-Pukhraj Bhalla (Actor) Daughter – Ashpreet Kaur |
| Religion | Sikh |
| Profession | Actor, Comedian |
Please follow and like us: