Gippy Grewal is a Punjabi musician, actor, filmmaker, and producer who is involved in the Punjab music and entertainment industries. He was born in the city of Ludhiana, Punjab, India, on January 2, 1983. He stands around 180cm tall. He attended Nankana Sahib Public School in Kot Gangu Rai, Ludhiana, Punjab, and graduated with a degree in Hotel Management as from North India Institute Of Hotel Management in Panchkula, Haryana. Santokh Singh is his father's name, and Kulwant Kaur is his mother's name.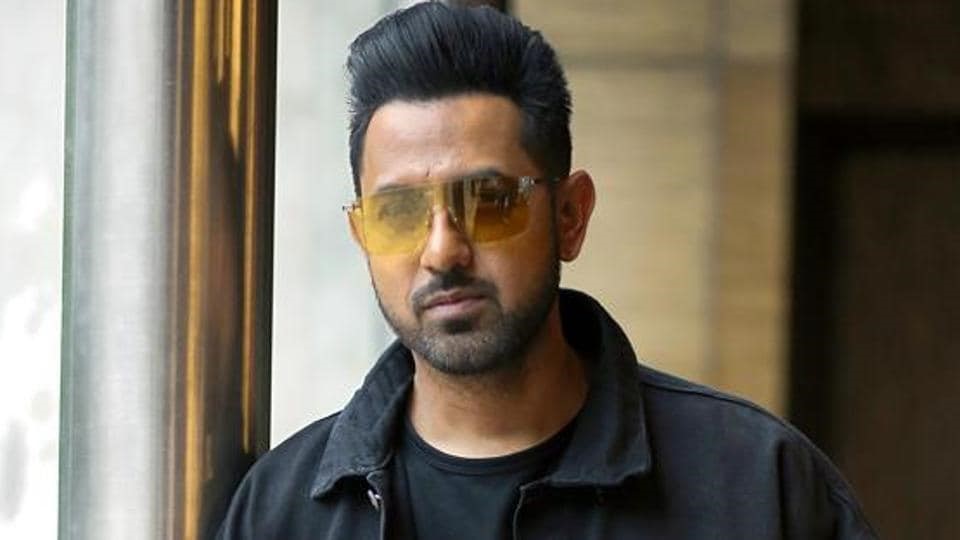 He is married to Ravneet kaur and they have three sons namely Gurbaz Grewal, Gurfateh Grewal & Ekomkar Grewal.  And when he was a child, Gippy seems to have had a deep affinity for singing. He used to participate in singing and bhangra competitions when he was in school.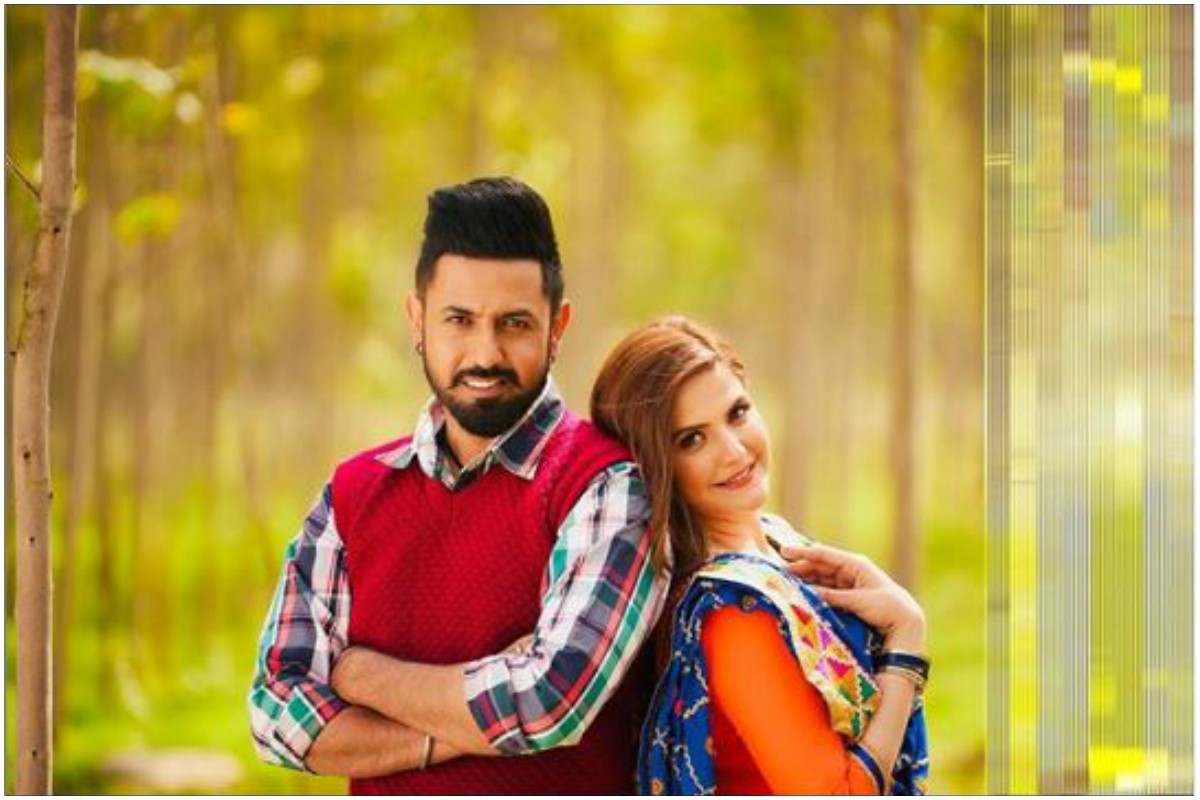 After completing his Hotel Management, Gippy moved to Delhi. Whilst studying there, he released the album, which did not go over well with the general public. Gippy Grewal is a descendant of a Sikh family. Ever since he first joined the Punjabi industry, he was considered a new-age sensation. Mel Karade Rabba is Gippy Grewal's first film. In 2011, Gippy Grewal received the PTC Best Actor Award for his work in the Punjabi film "Jinhe Mera Dil Luteya," in which he co-starred with Neeru Bajwa and Diljit Dosanjh.
Career
Gippy Grewal works in the Punjabi and Hindi film industries as a filmmaker, actor, singer, cinematographer, and composer. His song Phulkari, released in 2004, has become a landmark in the Punjabi music business.
In the record 'Chakkh Ley,' Gippy Grewal had his musical debut (2002). However, it was a financial flop. Following that, he had a string of flops then hit records and hits. In 2012, he had a career breakthrough when he sung the song "Angreji Beat" for the Hindi movie "Cocktail." With a sum of 26 million views on YouTube, that what track was the most popular. 'Angreji Beat,' 'Hello Hello,' 'Oscar,' 'Desi Gana,' 'Bad Baby,' 'Pind Nanke,' 'Massi,' and 'Dubai Wale Shaikh,' to name a few.
In 2010, he made his film debut in Mel Karade Rabba. For his impressive showing in Jihne Mera Dil Luteya, he earned the PTC Best Actor Award in 2011.
Following his film Farrar, he decided to hold Kaptaan in 2016. His debut track, Chakkh Lai, was taken from Aman Hayer's album. His famous song "Angreji Beat" from 2012 was featured prominently in the Bollywood film Cocktail.
He performed at the Sandwell Mela and in Birmingham in 2014. He had his film breakthrough as a fan of the 2010 Punjabi film Mel karade rabba. He starred in Jihne Mera Dil Luteya, that ended up going on to become the highest-grossing Punjabi movie when it was released.
In April 2012, his movie Mirza–The Untold Story got the best grand launch for a Punjabi film. Carry on Jatta, his movie, was released in July 2012 and was the second-highest grossing film in Pollywood at the time.
Soon after the release of past films like as Lucky Di Unlucky Story, Bhaji in Problem, and Best of Luck, Singh vs Kaur released in 2013. In 2014, he starred in the drama and action film Jatt, a James Bond thriller.
In 2014, he launched his second movie, Double Di Trouble. To "A good day to Die Hard", the very first Hollywood film translated in Punjabi, he subtitled his vocal in a Punjabi rendition of a good day. In 2015, he had his Hindi Film debut in the comedy-drama Dharam Sankat Mein.
He eventually made his major Film debut in the romantic drama Second Hand Husband. Lucknow Central, Gippy Grewal's Hindi film, was launched in September 2017 and starred Farhan Akhtar.
Gippy Grewal released the song "Where Baby Where" with Amanda Cerny on January 3, 2020, and it became a massive smash with over 25 million views.
His new project "Honsla Rakh" will be released very soon starring Sonam Bajwa, Diljit Dosanjh, Shehnaaz Gill.
He established "My Dream Academy" to provide a platform for Punjabi youth to develop their acting skills, believing that the government has failed to do so.
He is among the few actors in Hindi cinema who has been offered the chance to showcase Punjab.
Gippy Grewal Automobiles
Gippy Grewal is among the wealthiest Punjabi musicians, with a collection of high-end automobiles. Let's take a short look at Gippy's entire car assemblage. The 'Mercedes-Benz GLS 350 d' is ranked first. This SUV is priced at 88.18 lakh rupees. 'BMW 7 Series 730 LD' is the second number. The automobile costs 1.38 crores of rupees. It's also the most expensive vehicle in his arsenal.
'Audi Q7′ is the third item on the list. This is India's most popular car, with a price tag of 80 lakh rupees. 'Toyota Land Cruiser V8′, No.4 The cost of this car is Rs. 1.19 crore. Mercedes-Benz C-Class (number 5) The automobile costs 51.72 lakh rupees.
Real name 
Rupinder Singh Grewal
Name         
Gippy Grewal
Date of Birth
02 January 1983
Birth Place
Koom Kalan, Ludhiana, Punjab
Height
5′ 10" or 180cm
Weight
75kg
Family
Father Name – Santokh Singh
Mother Name – Kulwant Kaur
Sibling
Sippy Grewal (Brother)
Marital Status
Married
Wife Name
Ravneet Kaur
Children
Ekom Grewal, Shinda Grewal, Gurbaaz
Profession
Singer, Actor, Producer, Director
Qualification
Hotel Management
Debut
Debut Album Song: Chakk Ley Ft.Jagdev Maan (2002)
Debut Film: Mel Karade Rabba (2010)
Net Worth
$7 Million
Please follow and like us: