Fertile soil and high-quality water for irrigation.
World of gems
Surveillance skills, plant knowledge, and hard work
Most farmers have a dual income, for example – milk farming, poultry farming, etc.
Most of our families have someone living abroad who sends us financial aid.
Punjabi is famous for joining the Indian army. It works as a dual-income too. All soldiers have an income for the land too.
Many additional reasons help us financially such as – united families, assisting each other with loans, or borrowing expensive farming tools for free.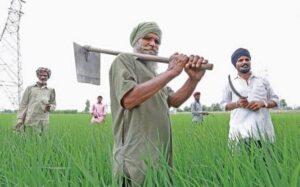 Farmers in Punjab-controlled agricultural markets get 30% more of their products than their counterparts in unregulated and partially controlled mandis in Bihar and Odisha in 2018-19, citing a new study that calls for a small amount of support (MSP) as the only risk- management tool labalimi.
The study was conducted by the University of Pennsylvania Institute for the Advanced Study of India through surveys and research in collaboration with local research institutes to understand the evolution of agricultural trade systems in the three provinces.
It comes at a time when farmers in Punjab, Haryana, and other provinces are protesting against three farm regulations, demanding that they be abolished.
In Punjab, 90% of farm products are sold in markets regulated under the Agriculture Produce Marketing Committee (APMC) Act by licensed commission agents.
Bihar abolished the APMC Act in 2006 and independent retailers and players could purchase the product directly from farmers. Odisha has both a market plan and a farm gate acquisition.
Shhoumitro Chatterjee, the co-author of the study, said in a tweet, "We found that the price gap between open market sales and public purchases was as large as 30% and the withdrawal of market control, such as in Bihar, helped traders, in addition to farmers, as their access to farm products improved."
"The former APMC (now uncontrolled) markets in Bihar are still the best-selling markets with damaged infrastructure. On the other hand, the Punjab markets have better infrastructure and access to farmers," he wrote on Twitter, clearly showing that private sector investment did not help build infrastructure in Bihar. in the expected lines.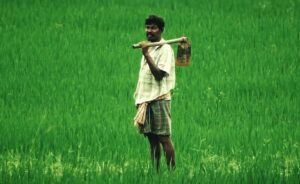 The study states that only 5% and 11% of most major farmers in Bihar and Odisha sell their produce at government facilities and in Punjab even small and medium farmers benefit from government purchases.
About 80% of Bihar and Odisha farmers are small and poor, according to data from the department of agriculture.
"Insufficient procurement centers, initial procurement delays, and payments are the reasons why many farmers in Bihar and Odisha choose to sell their products to independent players," a study conducted in seven of the three regional districts found.
Cities
Despite these challenges, farmers prefer to sell to government agencies because of the MSP certification. In Bihar, farmers told inspectors they would like to sell maize, a good harvest, to the government because of MSP but there are not enough shopping centers, he added.
'Government insurance system does not fit well'
"Research clearly shows that MSP is the only risk management tool available to farmers as the government's crop insurance program is not well-received and does not fit in," Chatterjee said in a tweet.
Plant insurance was obtained by less than 7% of farmers in Bihar and Odisha while less than 1% in Punjab. The reason for this is the complex application process and the low cost of product insurance.
Unlike Punjab, the farmer-trader relationship was weak in Bihar and Odisha where due to the lack of a mandi system farmers usually sell their produce to the same vendor every year, it was revealed.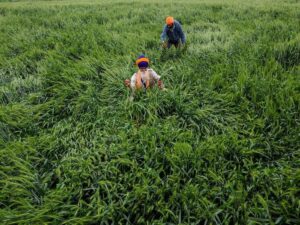 Contrary to popular opinion, there is transparency in the farmer's payment system in Punjab due to online cash withdrawals. Commission agents or artitiy can only pay up to R10,000 and the rest must be transferred to the farmer's bank account. The government transfers the agents' commission directly to their bank accounts, according to the 2018 central government plan changes.
In Bihar and Odisha, it is not clear as small unregistered traders have replaced licensed ones.
Conclusions and implications
Fifty years ago, the Indian economy has gone
there has been a structural change – agriculture
the share in GDP fell sharply than that of
staff – but low-level information hluka. This paper compared the speed with the process of structural modification in Punjab and Bihar as well
rotting plant growth – due to land expansion, crop development, diversity and inflation – identifying future prospects for growth.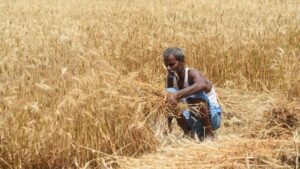 In Bihar, agricultural growth has dominated technological change and diversity toward horticultural plants. The expansion of the area also contributed to overall agricultural growth. However, in a helicopter growth will be limited due to human pressure the earth is increasing, and the size of the earth's descent. The impact of price on growth was negative until 2009 but he turned hopeful after that.
Development continued to grow only after 2003, however, the capacity to fill the yield gap is enormous, indicative of many opportunities for agricultural growth. Horticulture has promoted agricultural growth. To bind this requires investment in agricultural research, infrastructure development (electricity), and institutions (debt, insurance, and extension) and creating profitable markets. In Punjab, agricultural growth was largely due to technological change and inflation; diversity produced less growth. The price goes up the time it overshadowed the offering of agricultural growth technology. This has impacted agricultural growth.
Opportunities for regional growth are limited as the compression pressure is 200%. Development in the harvest of rice and wheat, the main crops, and the benefit of government-guaranteed issuance to pre-determined prices (MSP), continued growth in agriculture. But rice-wheat was a production the system is not desirable from a natural point of view, as the rice plant is water-guzzling, and it's wide as well. Deep plowing has led to excessive extraction of groundwater. And price-led growth is unstable for a long time.
Please follow and like us: