We have access to a wide range of content on OTT platforms. We have access to a large number of web series, Hollywood, and Bollywood films. However, if you enjoy desi films, OTT has a selection of the top Punjabi films.
Punjabi movies are a comprehensive entertainment package that may energise you at any time and in any location. Apart from drama and humour, Punjabi films also have some outstanding performances. Finding the appropriate film, on the other hand, is no easy task. We've compiled a list of some of the top Punjabi films that you should add to your watchlist as soon as possible!
Jatt and Juliet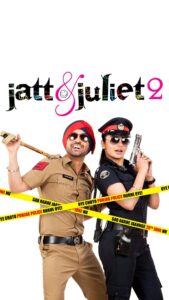 Jatt and Juliet is a romantic Punjabi film with a dash of humour. Diljit Dosanjh and Neeru Bajwa play the main characters in Jatt and Juliet. One of the most well-known Punjabi actors is Diljit Dosanjh. This film was launched in 2012 and is regarded as one of the best romantic Punjabi films. If you enjoy romantic films, you should see this one. You can also see the sequel, which is just as great and entertaining. This film can be found on Disney Hotstar.
Qismat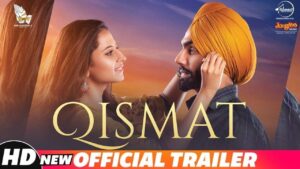 Ammy Virk and Sargun Mehta feature in the key roles in this 2018 romance drama. This film tells the storey of a man from a small hamlet who travels to Chandigarh to further his education but falls in love with his lively tenant. However, life had other ideas for these two. No spoilers; you'll have to see the film to find out what happens. In addition, in 2021, the sequel was released on OTT, so you may watch both parts on Netflix. Jagdeep Sidhu wrote and directed this love drama film in the Punjabi language in India. Produced by Shri Narotam Ji Productions, the film stars Ammy Virk and Sargun Mehta in key roles along with Guggu Gill, Tania and Harby Sangha in supporting roles.
Nikka Zaildar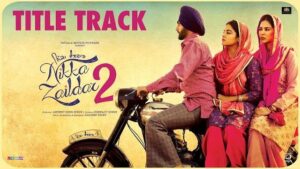 The Punjabi film Nikka Zaildar 2 was released in 2017. Simerjit Singh directed the film, which starred Ammy Virk, Sonam Bajwa, and Karamjit Anmol in the key roles. This is a film that has everything: humour, drama, and romance. The chemistry between Sonam Bajwa and Ammy Virk is incredible. The storey is set in the 1980s and follows a man who had an affair with his nephew's teacher but marries another female. As long as you are a subscriber to the video streaming OTT platform, you can watch the movie online on Prime Video/ MX Player.
Disco Singh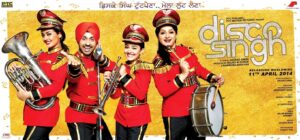 A further romantic comedy film is Disco Singh. Diljit and Surveen Chawla play important roles in this film. In 2014, this film was released. Anurag Singh also directs the film. In this film, Diljit plays the role of Latu Singh. He's a poor singer who falls for Sweet, a young woman. If you're seeking a charming romance film to watch on OTT Hotstar, this is the one to watch.
Guddiyan Patole
Guddiyan Patole is a 2019 Punjabi dialect family drama film directed by Vijay Kumar Arora and written by Jagdeep Sidhu. Guddiyan Patole is about two sisters, Kash (Sonam Bajwa) and Nikol (Tania), who travel to India from London to meet their maternal relatives. They encounter their grandma after their visit, who is unhappy with their mother. Watch it on OTT to find out what happens next.
Shadaa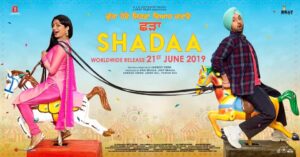 Shadaa is a Punjabi-language romantic comedy film released in India in 2019. This romantic comedy made a total of 527.5 million dollars worldwide, making it the second-highest-grossing Punjabi film of all time. This film stars Diljit Dosanjh and Neeru Bajwa and tells the storey of a young guy looking for a spouse. After a long time, Neeru Bajwa and Diljit shared the screen in this film. Available on Amazon Prime Video.
Sufna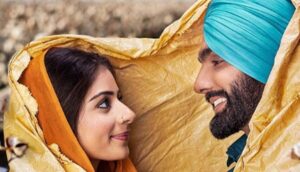 Jagdeep Sidhu wrote and directed Sufna, a 2020 Indian Punjabi-language romantic drama film. It stars Ammy Virk and Tania and is produced by Panj Paani Films. Sufna is a film about a carefree young man who aspires to be an Army commander like his sweetheart. This film has it all: romance, drama, and emotions. You will adore this film because of its realism. This is available on OTT Prime.
Honsla Rakh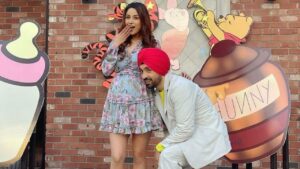 Diljit Dosanjh, Sonam Bajwa, and Shehnaaz Gill feature in the Punjabi drama and comedy Honsla Rakh. Amarjit Singh is the director. Honsla Rakh is a film about mature emotions and a primary link between a father and his son, with romance and a little comedy thrown in for good measure. Diljit Dosanjh's daring film Honsla Rakh features a stunning performance by Yanky Singh as a father who raised his baby alone after his wife Shehnaaz Gill (Sweety) abandoned him after giving birth. The film is about a single father who finds love. It can be found on Amazon Prime.
Chal Mera Putt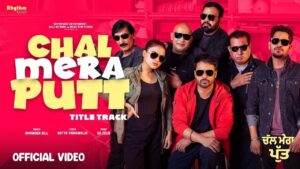 Amrinder Gill, Simi Chahal, Iftikhar Thakur, Nasir Chinyoti, Akram Udas, and a few other actors star in Chal Mera Putt. Based on the real-life experiences and hardships of those who migrate to other nations to make a living! This is a very fantastic film that has particularly pleased Punjabis! It shows the difficulties faced by students in Canada. Watch it on Netflix.
Ardaas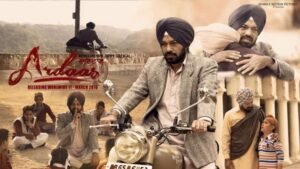 A narrative of how villagers in Punjab deal with everyday hardships and learn to live. A schoolteacher is sent to a poor village where people are subjected to various forms of maltreatment. Because nothing works in their favour, everyone becomes oblivious to happiness. The teacher, carrying his terrible past with him, teaches them the value and strength of Ardaas. Ardaas is a Punjabi film from India. Gippy Grewal directed and wrote the film, and Rana Ranbir wrote the dialogues. It was released in 2016. Even though countless films have explored the importance of religion, only a few have managed to spiritually awaken people. Incredible 'Ardaas,' directed by Gippy Grewal, succeeds in awakening people up to kindness and love.
Please follow and like us: