Travelling and exploring places is the best escape from a chaotic life. All you need for travelling is budget and time. Here to help you with the budget we have mentioned the 12 cheapest countries to visit this year. To anyone who would want to relax for a while and get out of a regular hectic routine, it is suggested to go on places and explore something new. So, if you are someone who loves travelling and new places then this article is definitely for you. As per your budget and the below guide you can plan an international trip to any country you would like and have some good times. All these travel destinations are extremely affordable and scenic enough to make your vacation worth enjoying and remembering.
Here are the 12 cheapest countries to visit in 2022:-
Bhutan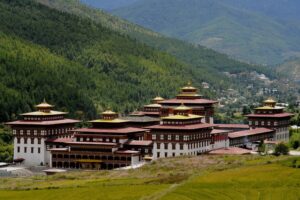 Bhutan is among the inexpensive nations for Indian people to visit without a visa. It is the most popular destination for Indian tourists, not only because of its natural beauty but also because it is a low-cost destination with no visa requirements. If you wish to appreciate the stunning splendour of nature in peace, travel to Bhutan. Bhutan, being a neighbouring country, is amongst the most affordable countries to visit from India, with a rich culture, tranquillity, and world-class scenic beauty. Indian people do not require a visa to visit Bhutan. Your Indian voter id card or Indian passport are the only documents required to travel in Bhutan. Prices for stay and food are just about 2k per day.
Hungary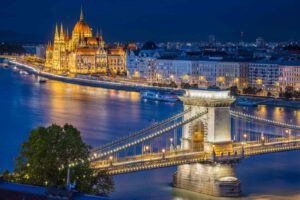 Hungary, a predominantly Hungarian nation with a sizable Romani minority, is well-known among travellers for its rich culture, legacy, and exquisite architecture. Buda's historic Castle Hill and massive antique buildings are well-known architectural features. This site is fantastic for travellers and spouses since it has numerous culinary buffets and wine sampling locations. It also has all of the great sightseeing spots that both groups require. With its gorgeous architecture, active nightlife, and rich heritage, Hungary's capital city, Budapest, often known as the 'Paris of the East,' is well worth visiting.
Thailand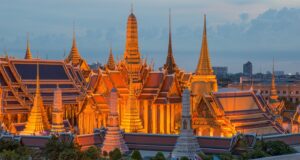 Thailand is a one-stop vacation destination for Indian budget travellers. There are various bars and nightclubs on Pattaya cobblestone streets if you want to spend some time on a tranquil clean beach with a beautiful turquoise ocean and white sand. For partygoers, there are many other bars and nightclubs on Phi Phi Island, Krabi, Kata beach, and Kamala beach.
Adventure activities such as snorkelling, scuba diving, kayaking, and bungee jumping are available. Thailand is also known for its original spas, street delicacies, and magnificent temples with outstanding architecture. For a limited period each year, the Thai government waives visa fees.
Vietnam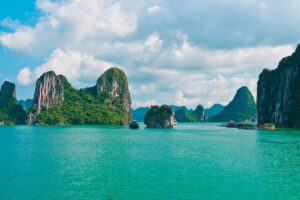 Vietnam is nothing less than heaven, with abundant beautiful nature, a rich history, and distinctive culture. This is a must-see destination for travellers from all over the world, and it is also one of the cheapest nations to travel to from India. If you choose to stay in a traveller's accommodation, you will be able to stay for less than INR 1000 a day. Touring, Yacht or Boat Tours, Regional Market Tours, Caving, Heritage Tours, Islands Tours, and Wildlife Tours are just a few of the activities available.
Indonesia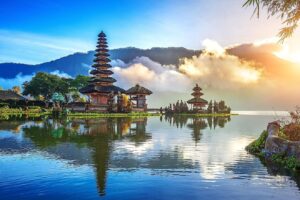 Indonesia, the world's largest island nation-state with over 17,000 islands, is among Southeast Asia's most diversified nations. Indonesia is among the best nations to attract visitors, with so many islands full of wild forests and volcanoes, each with its own culture and traditions. It's also very inexpensive here, even in tourist areas like Bali, if you seek hard enough. There are numerous activities available here, ranging from trekking Mount Rinjani to swimming with manta rays near the Komodo Islands. Indonesia is among the cheapest nations to visit in the world, with a wide range of activities and sights to see for a low cost.
Laos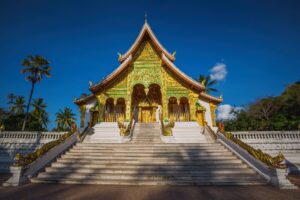 Laos is regarded as being one of Asia's greatest laid-back and easy going locations. It's a real country, with vibrant temples, French colonial buildings, and stunning scenery.  You'll truly feel like you've stepped back through time here. You'll have the opportunity to learn about the country's customs and sample some of the best cuisines on the planet.
Philippines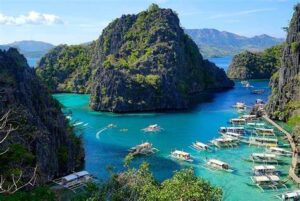 If you enjoy scuba, snorkel, and outdoor adventures, then the Philippines must be at the peak of your travel wish list. About 7.000 islands with beautiful white sand beaches, palm groves, and azure lagoons make up this country.
There's even more: bathing in waterfalls, hiking volcanoes, appreciating colonial grandeur, and touring rice terraces are just a few of the Philippines' major attractions.
Bulgaria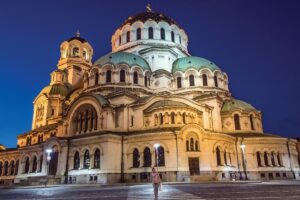 Because of the cheap food and lodging alternatives available, Bulgaria is amongst the most economical European destinations to visit from India. This is one of Europe's most unusual travel locations, sharing borders with Serbia, North Macedonia, Greece, and Turkey. This location has a lot to offer, including amazing beaches, snow sports pursuits, historical and heritage monuments, and churches.
Nepal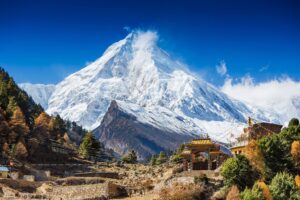 Nepal "Land of the Thunder Dragon" because of the powerful big hurricanes that explode from the Mountains into the valleys. This option on the list will most likely be the cheapest while still offering you the spectacular location of the towering Himalayan peaks and luscious green hills. The ideal area to cruise about is Nepal. Hiking in Nepal's highlands is a must-do activity, with fees ranging from Rs 3,000 to Rs 3,500. Apart from calm Buddhist monasteries, the nation's outstanding treasures are the world's four tallest peaks: Mt. Everest, Mt. Lhotse, Mt. Makalu, and Mt. Cho Oyu.
Malaysia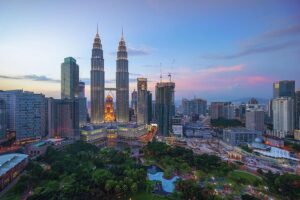 Malaysia is among Southeast Asia's most advanced nations. With tall skyscrapers, innumerable temples and mosques, breathtaking environment, wonderful coastlines, and amazing fauna, it's also a very diversified location.
Even though many tourists would spend significant amounts of time in Kuala Lumpur, Malaysia's capital, the country has so much more to explore. This country offers a wide range of activities, from scuba diving and forest hiking to visiting the world-famous Batu Caves.
Taiwan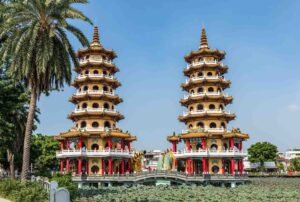 Although it may appear to be an outlier on the listing of affordable nations to visit from India, a holiday here is well worth it for nature enthusiasts. This nation is a keeper of tradition and heritage, encircled by the beautiful grandeur of mountain scenery. In addition, the residents are quite kind and help visitors feel at ease.
Serbia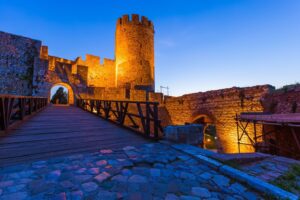 Beyond Asian countries, this magnificent Balkan country is likewise regarded as an excellent choice for having a good time in the presence of nature's greatest beauty. Serbia, surrounded by strange landscapes, is a region where the most gorgeous scenes to photograph may be found. Everyone will find plenty for themselves here, from adrenaline junkies to outdoor enthusiasts.
Please follow and like us: