Chandigarh is one of the best city (Union Territory) in India be it cleanliness, architectural designs, nightlife, education or any other possible aspects Chandigarh is in top. Also major of the Chandigarh is filled with Punjabi's so it is quite obvious that you'd find each and every Punjab related things in Chandigarh So' today we will discuss about the restaurants in Chandigarh which are most liked by people as they serve amazing food with great hospitality and there's this essence of Punjab in food which no one would want to miss if you are visiting Chandigarh anytime soon or even shifted there and have no idea of restaurants with amazing food and aura to visit then do give a read to this blog you'll discover great restaurants by the end.
22 Top rated restaurants in Chandigarh to feel taste of Real Punjab:-
Gurbax Dhaba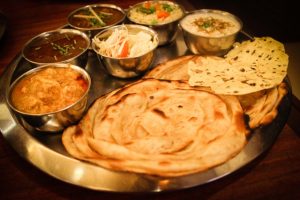 Gurbax Dhaba is the finest location to go if you want to experience delicious Punjabi vegetarian cuisine. Gurbax Dhaba is one of Chandigarh's best Dhabas, with a lovely dining room and an environment that is well worth the money. This Dhaba is one of Chandigarh's most cost-effective dining options. Paneer-do-pyaza and Daal Makhani are two of the restaurant's signature dishes. This business is definitely worth visiting, based on the positive evaluations and incredible variety of meals.
Address: Sector 22-D Chandigarh, S.C.O 3025-D, Next to Indian Overseas Bank (Opp. Kisan Bhawan).
0172-5088384
Sher-E-Punjab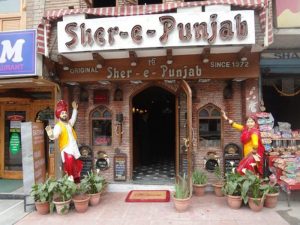 If you're from Chandigarh, you're probably familiar with Sher-e-Punjab. It is a Chandigarh-based restaurant franchise with a long history. Sher-e-Punjab is the place to go if you're seeking for traditional Punjabi Dhaba meals. It serves the greatest vegetarian and non-vegetarian dishes with a Punjabi twist. Butter chicken with roomali rot is one of the must-try dishes. As a result, you should definitely go to Sher-e-Punjabi. As the name suggests, 'Sher-e-Punjab' is fantastic; the food is excellent, the sitting is likewise excellent, the atmosphere is ideal for dining with family, and the prices are reasonable.
Address: Chandigarh, Sector 35-B, Shop No. 322, Himalaya Marg
Pal Dhaba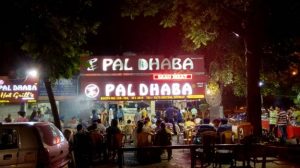 On any given day, the lines outside this amazing dhaba in Chandigarh are as long as the lines outside the trendiest city club on Valentine's Day. For the past 60 years, the dhaba has stood tall in the bustling market of Sector 28 and has served a number of celebrities. On the tabletop, visitors are greeted with a pinch of gurh (jaggery). This establishment, which serves traditional punjabi food (despite the quantity of butter slathered on the plates), takes care of all your diet worries at once as you gorge on discs of sarso da saag and makki di roti. You Should Try their Grilled chicken, butter chicken, and dal lentil curry
Address: Chandigarh, Sector 28-D, Shop No. 165-166
Pakwan Meal
Pakwan Meal is a broke person's dream. This location is frequently occupied by college students. It doesn't get any better than that when you receive high-quality meals at a low price. It's a modest eatery that only offers vegetarian fare, including some excellent Sarson Ka Saag. The flavour is excellent, and the quantity of spices utilized is just right.
Adress: Sector 33-D, Chandigarh,
Contact no.- 9041014464
Sethi Dhaba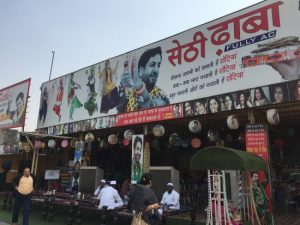 Sethi Dhaba is the answer to people who are hungry 24 hours a day, 7 days a week. They provide food 24 hours a day, seven days a week. Authentic Punjabi delicacies are what put them on the maps. Not just that, but on weekends, they have vocalists presenting live music. The interior has a Punjab village feel to it, which blends in beautifully with the great food & music. It has a Desi vibe about it and is a wonderful place to be. The staff is also very accommodating. This location is difficult to overlook if travelling from Delhi to Chandigarh.
Address: Zirakpur, Punjab, Ambala-Chandigarh Road
CONTACT: 8556950001, 8556960001
Deluxe Dhaba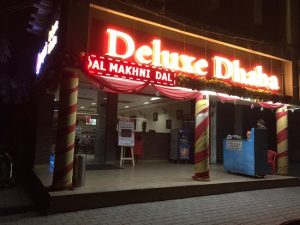 The Deluxe Dhaba is a non-dream vegetarian's come true. Despite the fact that their hallmark dish is not vegetarian, they offer a mouthwatering Sarson ka Saag that will make you forget about almost everything. It's a must-try while you're here, and because we're in the perfect season, there's no reason not to. Both the amount and quality boxes have been checked at this location.
Address: SCO 14-15, GROUND FLOOR, Sector 28 C, Chandigarh, near the motor market
Contact Number: 8427999444, 01725000555
Sindhi Sweets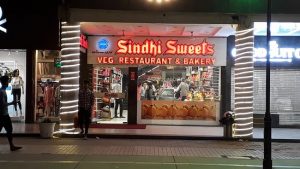 Sindhi Sweets, located in Sector 17-C, is a must-visit eatery in Chandigarh for delectable classic desserts. Sindhi Sweets is the main recommendation from our perspective if you're seeking for an excellent food restaurant near sector-17 market with superior quality and variety of cuisine. So, if you're planning a trip to Chandigarh's sector 17 shopping market, don't miss the chance to pass by Sindhi Sweets for some delectable sweets and Indian cuisine.
Address: Chandigarh 160022, 108 Dakshin Marg, Sector 21D, Sector 34
Contact no. : 724 466-7827
Mehfil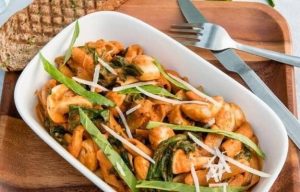 Sector 17 is location to another of Chandigarh's earliest and most well-known family resto-bars. It's noted for its elegant appearance, classic decor, delicious food, and live music. The restaurant is also rather spacious, as many clients may sit at the bars and enjoy their drinks. Mehfil's main meal is non-vegetarian fare, however vegetarian dishes are also available.
Address: Sector 17 C, SCO 183–185, Chandigarh
Katani Dhaba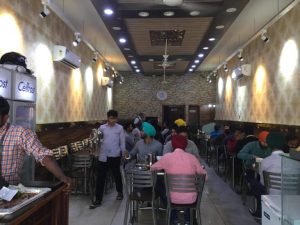 Katani Dhaba is regarded as one of Chandigarh's best Dhabas. This restaurant is one of the greatest venues to try Punjabi cuisine because of the high quality of the food and the superb service. Punjab is known as the "King of Tasty Cuisines," and you may sample all of these masalas at the "Katani Dhaba." Don't miss the delectable dal Makhani and Lacha Parantha, which are noted for their exceptional quality and service.
Address: Chandigarh, SCO 2456, Sector 22 C, Chandigarh
Contact no. : 0172-4676666
Rasoi Punjabi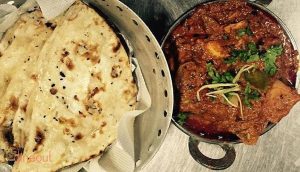 Sarson Ka Saag is a delicacy of Punjabi Rasoi, a food cart which provides the genuineness of Punjabi cuisine to your sense of taste. The entire menu is fairly affordable, and the portions are generous. This restaurant is a must-visit for everyone who enjoys Punjabi cuisine, particularly the Saag.
Address: Chandigarh, Industrial Area Phase 2, Industrial Area Phase I, near Wave Cinema
Contact no.: 9988774333
Garam Dharam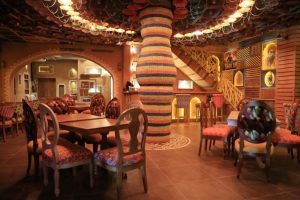 Garam Dharam ought to be on your Chandigarh bucket list if you're a Bollywood fan. The restaurant's design is inspired by Sholay, the legendary Bollywood film. Garam Dharam allows you to relive the true taste of Punjab while also providing a joyful ambience in which to remember your visit.
Address: Sahibzada Ajit Singh Nagar, Sector 117, Punjab
Hyatt Regency's Urban Cafe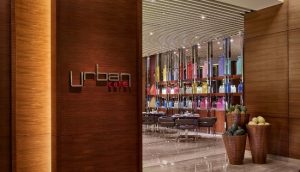 The Hyatt Regency's Urban Cafe is the ideal restaurant combination of modernism specifically created for city dwellers. The magnificence of the enormous restaurant, as well as a diverse menu of food and beverages, make each visit to Chandigarh unique. An outdoor setting accentuates the time spent satisfying the locals, keeping the vibe rustic. You'll adore their diverse variety of Indian, Asian, Western, and Middle Eastern cuisines to tickle your taste buds.
Adress: 178 Hyatt Regency, Chandigarh, Phase 1, Industrial Area Phase 1
Swagath Restsurant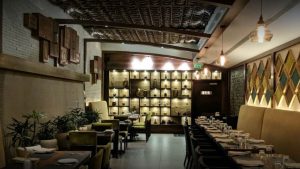 Swagath restaurant, known for its seafood, delivers delectable dishes from a variety of cuisines, with an emphasis on South Indian food. This is one of Chandigarh's greatest restaurants, recognized for its upscale environment, attentive staff, and extensive menu.
Ghazal Restaurant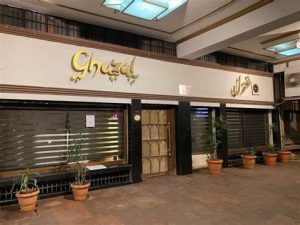 Chandigarh's best eateries for enjoying local cuisine. Ghazal restaurant, located in Chandigarh's immensely popular Sector 17 market, delivers the greatest regional dishes in city. This is among of the top restaurants around Chandigarh for a superb eating experience, with such an elegant environment, friendly staff, and finger-licking punjabi food. It is one of the top family restaurants in Chandigarh because of its friendly and inviting atmosphere.
Address: Sector 17 C, Sector 17, Chandigarh (SCO 189-191).
The Chocolate Room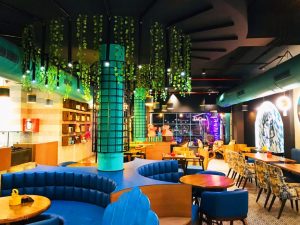 Chocolate is an all-time favorite childhood treat, and TCR has a lot to offer to rekindle that love. All of it is a tasty and visual delight for foodies, if you taste the chocolate dessert or the crepes. The cafe is extremely large and features comfortable seats, allowing tourists to have a magical experience.
Address: SCO-3, Madhya Marg, Sector 7-C, Sector 26, Chandigarh
Nagpal Veggie Foods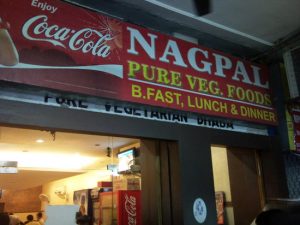 Nagpal Pure Veg Foods is among the nicest places in Chandigarh sans breaking the bank. This Punjabi dhaba is noted for its rapid service and mouthwatering meals. Nagpal Pure Veg Foods is the only site where the food quality has remained steady since the 1990s. This place is a haven for foodies who adore the flavour of Punjabi cuisine at a reasonable price.
Address: Chandigarh, SCO 1138, Sector 22 B, Chandigarh
Sankalp Vegetarian Restaurant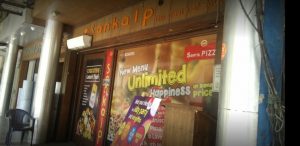 Sankalp Restaurant is among the Chandigarh's greatest vegetarian supper spots. It is a must-visit restaurant on the listing of Chandigarh restaurants since it serves the best South Indian flavours in a calm and relaxing atmosphere that is ideal for a family gathering.
SCO – 11, Madhya Marg, Sector 26, Chandigarh, Near Police Station
BitesBee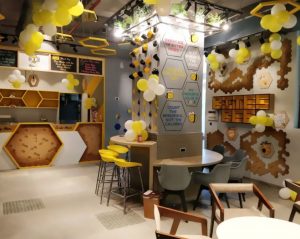 The buzzing ambience of the bee-themed bistro in Mohali's great spot creates an unforgettable experience for tourists. The golden lighting and odd bee slogans make you feel as if you belong there. Not to forget the mouthwatering flavour that was introduced to North Indian food and other culinary selections.
Address: G-016, Punjab, Bestech Business Towers
Dastaan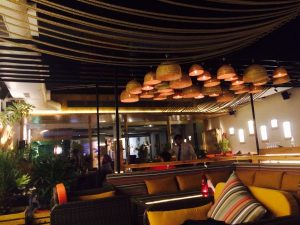 Dastaan is noted for its colourful atmosphere as well as soul-satisfying food. Everything is designed with tourists' comfort in mind. The kitchen staff here manage to conjure up enchantment with their decadent cuisine menus and friendly service.
Address: SCO 43, Madhya Marg, Sector 7-C, Chandigarh
Pepper & Chilli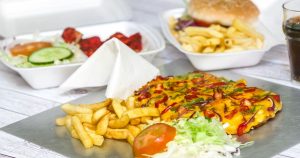 If you're searching for a buffet restaurant in Chandigarh, you've come to the right place. Chilli & Pepper, just a few kilometres from Chandigarh, is recognized for its extensive buffet food at very inexpensive costs. It is one of the top restaurants around Chandigarh for families dining, with an elegant atmosphere, modern decors, and delectable food.
Address: Arista Hotel, SCO 1040A-1044, New Sunny Enclave, Sector 125, Sahibzada Ajit Singh Nagar
Greens With Garlic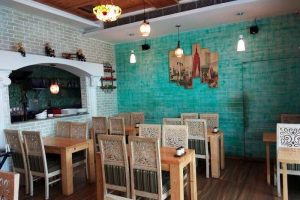 Garlic and Greens, another of Chandigarh's finest inventive vegetarian eateries, has offered vegetarian cuisine a whole new meaning. It is the best Italian restaurant in Chandigarh for vegetarians who want to try something different, thanks to its antique interiors, peaceful ambience, and European-style kitchen.
Address: Elante Mall is located on Purv Marg in Chandigarh's BBMB Industrial Area Phase 1.
Shangrila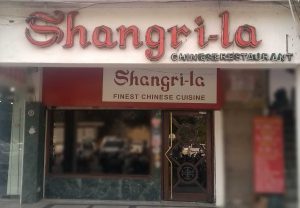 Shangrila is among the best restaurants in Chandigarh because of the variety of delectable foods produced by the famous culinary experts. Shangrila is among the greatest restaurants in Chandigarh for dining out with relatives or friends, thanks to its vast maximum seating and modern ambiance.
Address: SCO-324, Sector 35B, Chandigarh (near Maya Hotel)
Please follow and like us: