Each year on the 13th of January, Lohri is commemorated. It is a celebration dedicated to the worship of fire. In North India, the Lohri Festival is celebrated with considerable fanfare. The fortunate month of Uttarayan begins at this moment when the Earth begins to move towards the sun. The very first Lohri is particularly significant for newlyweds and newborns because it signifies fertility.
People congregate around the fire at nighttime and toss til, puffed rice, and nuts onto the fire. Prayers for riches and success are presented to the campfire. People dance and sing ancient tunes to have a good time. Traditional songs and dances are performed at Lohri celebrations. At the long-awaited bonfire festival, everyone dresses up properly. Family get-togethers and extravagant feasts with Sarson ka saag and Makki ki roti are customary during Lohri. The day comes to a close with prayers for a plentiful harvest.
Let's make a playlist of the best 16 Lohri songs with upbeats to get you in the mood so you celebrate Lohri by dancing your heart out.
Dulla Bhatti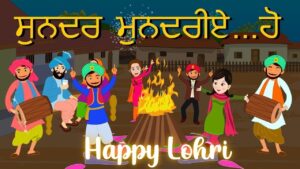 The celebration has long been linked to the mythology of "Dulla Bhatti," a story about a guy who lived in Punjab during King Akbar's reign. He aided the impoverished and arranged weddings for females who were about to be sold as slaves. The majority of the traditional Lohri melodies thank him because of what he did. This song by Dulla Bhatti is at the top of our list because it wonderfully captures the Lohri spirit. There isn't a single individual that can resist swaying to this song.
Lohri song by Harbhajan Maan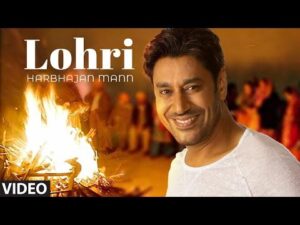 This song begins with Dulla Bhatti itself and is the most amazing song of old times. It gives the complete vibe of Lohri even your parents would love this song of movie Asan nu maan Wattana da.
Lodi song of Veer- Zara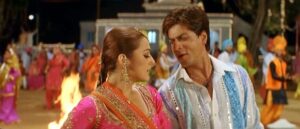 Bollywood Lohri song from the movie is such an amazing celebratory song to groove on. You must add this song to your lohri playlist. Fully dedicated song on Lohri with bolis. The singers of the song are Gurdas Maan, Udit Narayan, and Lata Mangeshkar.
Massan Leya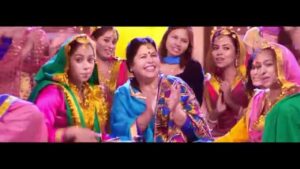 Another fantastic song was sung by Female singer Raj Ghuman. It is a kind of Judah song fully traditional and with the true essence of festivities best song for Ridha. Even instruments used in this song are basic yet classic to get that traditional feel. Raj Ghuman is a great folk song singer you can find so many Lohri songs sung by her and dance on them too.
Tutak tutak tutiyan by Malkit singh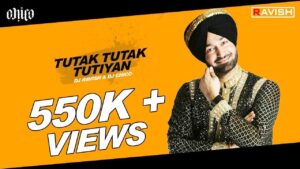 No celebration could ever be completed without such songs. Malkit Singh songs and dance numbers are best to make any celebration better. Tutak tutak tutiyan is the favorite of every other person for dancing as it is full of cheerful beats and no one could stand still while this song plays.
Sadi Galli of Tanu weds Manu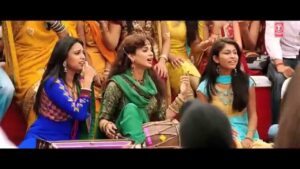 Another high-end song with energetic beats and there's no doubt that Punjabi songs add a great feel to the celebrations and it gets impossible not to dance on such beats. After folk songs, sadi Galli should be in your playlist.
Nadiyon paar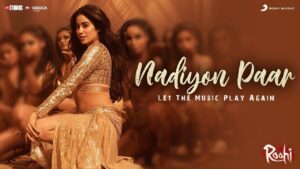 This upbeat music is a remastered edition of Shamur's popular song "Let the Music Play," which was published in 2004. For the film 'Roohi,' the legendary pair Sachin-Jigar created a new-age version. Rashmeet Kaur, IP Singh, and Shamur have all performed it, and IP Singh wrote the lyrics as well. 'Madison Paar' has a very Arabic feel to it in sense of sounds, thus it's perfect for dancing.
Boliyan from aloo chat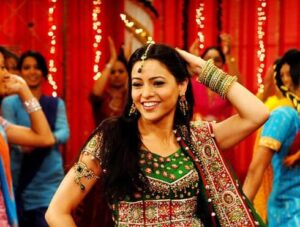 Aloo Chaat was a Bollywood comedy film. It features a dance number called boliyan idea that is excellent and should be on your lohri playlist. You will enjoy it due to the great beats and lyrics.
Jee Ni Karda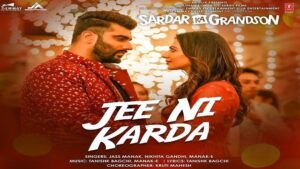 This music is a must-have for every celebration or gathering. 'Jee Ni Karda' is a reworked version of Manak-2012 E's tune 'Door.' Tanishk Bagchi, the music composer, has happily preserved the soul of the original track. He also added a little extra dhol sounds to it to make it suited for a beautiful party setting.
Bolo tara ra ra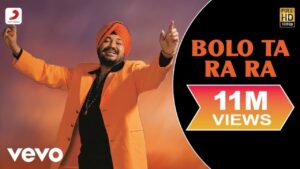 Daler mehndi songs are powerpack for celebrations after tutak tutak tutiyan this bolo tara ra a song has a huge fan base as it is full of beats and give such happy go lucky vibe no one could stand still on dealer mehndi songs so don't forget to add this song on your list of Lohri celebration songs.
Nachdiyan Alrhan Kuwariyan
If you want to groove on little old melodies then go for alrhan kuwariyan by Diljit Dosanjh this song is especially dedicated to all the ladies. A Group of girls could perform on this song it will look amazing with this energetic song.
Nachan nu jee karda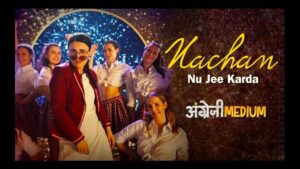 If you are someone who isn't a very good dancer but still dance because you love it then this song is solely made for you full of energy and happiness in the lyrics and beats. Nobody can stop you from dancing to this song sung by Romy and Nikhita's newer version so just dance it out on celebrations.
Nachan Ton Phelan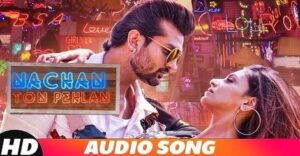 This song by Hansraj is just perfect if you want to propose to someone in a celebration also elders fix marriages on Lohri celebrations so this song would be appropriate for you to be playful and dance.
Gallan goodiyan
Another Bollywood dance song although Punjabi songs are best to dance that's why Bollywood adopted them lately similar to this song is perfect when you are celebrating with family.
Teri Akheeyan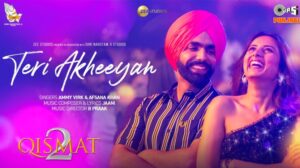 Ammy Virk sang this song for his latest movie qismat2 and it is such a wonderful song to dance on full of celebration vibes for your latest songs this one is perfect to add up on your playlist.
Charda siyal
This song on winters by mankirat aulakh is perfect for Lohri celebrations as it is a winter festival and also the beats of the song are good enough to dance on.
Please follow and like us: